Wanchain 3.0: 'Unlimited' Potential For BTC Payments On Ethereum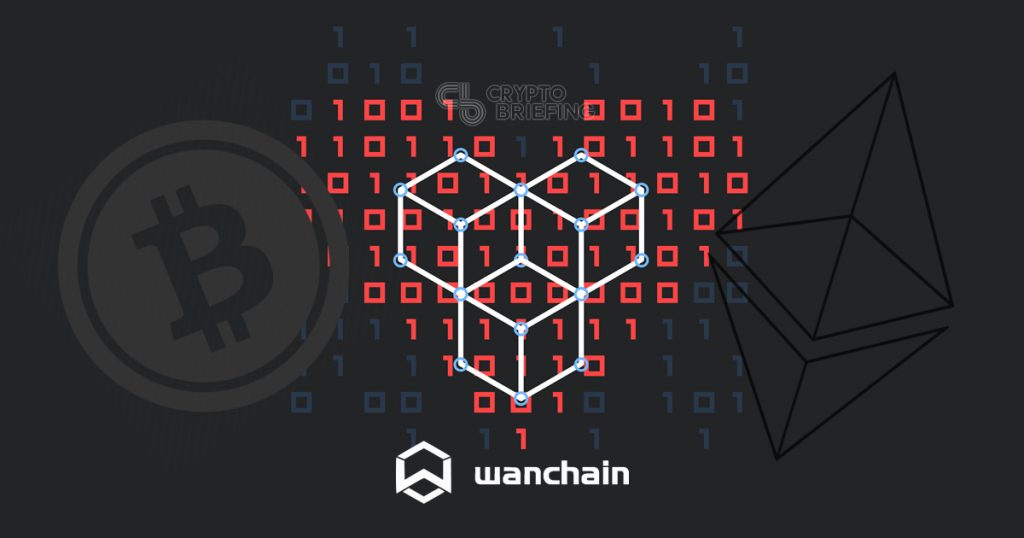 Protocols, dApps, and services based off the Ethereum network could soon start working with Bitcoin following the testnet launch of Wanchain 3.0, the blockchain interoperability platform's latest Alpha product.
The Wanchain Foundation announced that Bitcoin integration with 'Wanchain 3.0', was in the final stages of development on its platform. Wanchain (WAN) will then be able to provide cross-chain functionality between the Ethereum and Bitcoin networks.
The news means BTC should soon interact with ethers as well as other tokens based on the Ethereum network, such as ERC20s and ERC721s.
CEO Jack Lu made the announcement yesterday afternoon in Shanghai. He said Wanchain 3.0 would enable individuals and businesses to use its bitcoin proxy, or WBTC, as a means of exchange on ETH-based dApps and services.
"Upon launch of our impending Wanchain 3.0 release, any dApp, protocol, DEX, or other project built on Ethereum will be able to break down the wall between their network and the entire community of Bitcoin users," Lu said in a blog post.
"We will leave it to your imagination to think of the nearly unlimited other use cases this cross-chain capability will bring to the cryptocurrency ecosystem."
Global Marketing Director Dan Reecer added that "we're interoperable with what most would consider the top two leading blockchains (ETH and BTC)" and that Wanchain is "already receiving significant interest from developers who have participated in alpha testing for reputable projects in the blockchain industry".
---
Who benefits from Wanchain 3.0?
Wanchain is designed to link different blockchain networks and protocols together. It works by using smart contracts and threshold key sharing that effectively enables a proxy token, a sort of derivative, to be deployed on the Wan network, which can be used on other platforms. Its encryption protocol means users can securely transact on other networks.
The project announced it was "fully connected" to the ETH network at the end of August with the launch of Wanchain 2.0; this means users can move and transact with ethers on the WAN platform. Wanchain forked from Ethereum last year.
Wanchain have said decentralized exchanges could benefit greatly from Bitcoin integration. Projects like IDEX and Kyber Network (KNC), which both work off the Ethereum platform, could begin offering BTC trading pairs. Opening up to Bitcoin's scale and 24h volume could also lead to significant increases in trades and much greater liquidity, a particular bugbear for decentralized exchanges.
Wanchain 3.0 is currently in its alpha testnet. The network has opened up registration for developers wanting to test the new platform in alpha phase before general release. The project's roadmap suggests it will then begin working on integrations with private chains as well as multi-coin wallets.
The project's roadmap calls for a mainnet launch of Wanchain 3.0 by the end of the year, but Reecer noted that the team is currently "ahead of schedule".
The author is invested in BTC and ETH, which are mentioned in this article.
Crypto Briefing's CEO is an advisor to Wanchain, and was not involved in creating this article.