Warren Introduces Bill to Restrict Crypto Transactions With Russia
Senator Elizabeth Warren aims to prevent Russian oligarchs from storing their wealth in crypto.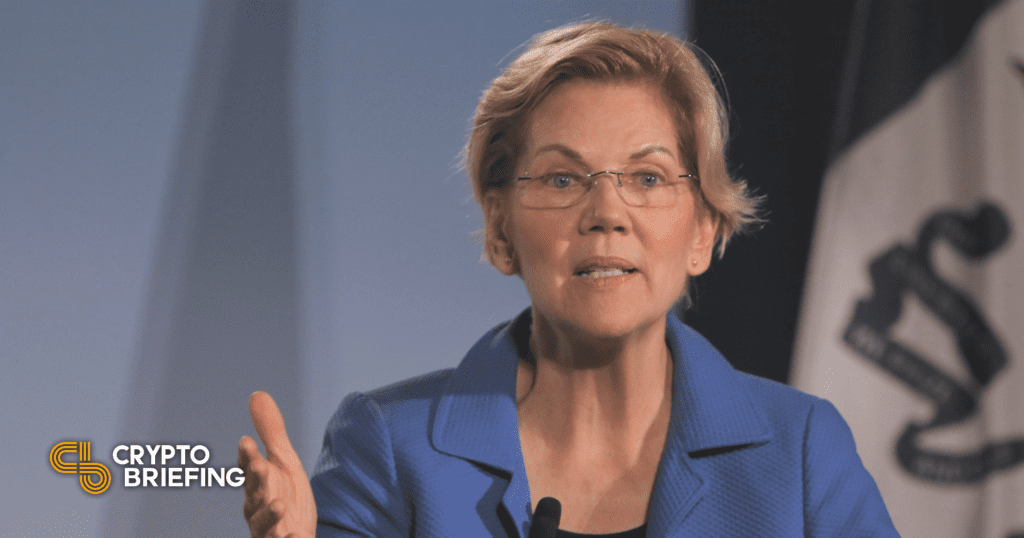 Key Takeaways
Senator Elizabeth Warren has introduced a bill called the Digital Assets Sanctions Compliance Enhancement Act.
The bill would identify crypto exchanges supporting sanctioned Russian individuals and restrict their activities.
The bill appears to have been introduced in response to crypto exchanges' unwillingness to impose further restrictions than legally required.
Senator Elizabeth Warren (D-MA) has introduced a bill that could restrict the ability of crypto businesses and investors to transact with Russia.
Bill Would Restrict Crypto Exchanges
A bill introduced during a Senate hearing Thursday could restrict the ability of various entities to transact digital assets with Russia.
The text of the bill, titled the Digital Assets Sanctions Compliance Enhancement Act, would require the Biden administration to identify "any foreign person" that operates a crypto exchange or facilitates crypto transactions and supports sanctioned Russian individuals.
The bill also requires exchanges in the U.S. not to transact with crypto addresses "affiliated with persons headquartered or domiciled in the Russian Federation" as determined necessary by the government.
Another section suggests that the Financial Crimes Enforcement Network (FinCEN) will require transaction reporting from individuals within the United States who transact more than $10,000 worth of cryptocurrency through accounts outside the country.
It is unclear how widely the bill may apply. Exchanges can petition to remove themselves from reports that would otherwise impose restrictions upon them, according to the text of the bill.
Bill Has Gained Support Among Democrats
On Twitter, Warren argued that the U.S. "cannot allow Putin [and] his cronies to hide their wealth [and] evade economic sanctions using cryptocurrency." She added that the bill would "close this potential avenue for evasion [and] ensure Russia is held accountable."
In addition to Elizabeth Warren, several other Democratic senators are supporting the bill, including Jack Reed (D-RI), Jon Tester (D-MT), and Mark Warner (D-VA).
The newly-introduced bill follows a host of recent sanctions issued against Russia by the U.S. beginning on Feb. 22. Outside of the U.S., G7 and the EU imposed sanctions against Russia on Mar. 11.
Despite an appetite for greater action against Russia, crypto exchanges seem to be generally hesitant to impose restrictions on Russians unless sanctions specifically require them to do so. Kraken, for example, has refused to take extra action, while Binance has said that standard KYC/AML identification rules are sufficient measures.
Warren acknowledged that sentiment during the Senate hearing. She noted that "the crypto industry claims that Russians can't use crypto to hide their wealth" but argued that her bill is needed to grant additional authority for sanctions and enforcement.
Disclosure: At the time of writing, the author of this piece owned BTC, ETH, and other cryptocurrencies.