What Is HyperCash? Introduction To HC Token and HCash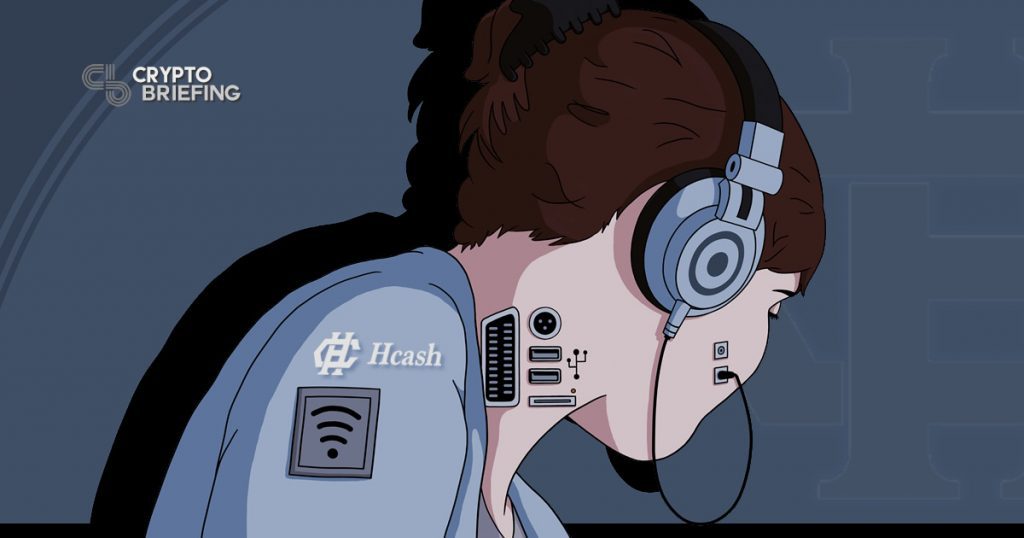 What is HCash?
HCash is a "plug and play" blockchain that can easily interface with other blockchains. This will allow different blockchains to trade coins and information, and connect closed-loop systems. It uses zero-hash proofs and promises end-to-end privacy. It is also known as HyperCash.
---
Introduction to Hcash and Hshare
Hshare was the pre-launch token for the recently launched Hcash blockchain network. What's being touted as a side chain for both blockchain and legacy networks will be technically ready for blockchain's global domination. The key lies in the ability to exchange coins and tokens from different blockchains.
Interoperability between blockchains is not a new concept. Neo, Aeternity, Icon, Lisk, and many other blockchains support sidechains. Hcash is hoping to be "the" sidechain for all other blockchains and cryptos, and lead developer Dr. Joseph Liu hopes its knowledge proof technology is a key selling point.
It uses the same zero-hash proofs as Zcash to provide end-to-end transaction privacy through randomization and anonymization. Of course, the network is still brand new, so all the talk of quantum computing and quantum resistance is just that right now. Version 2.0 just launched August 7, 2018. The rebranding effort will take some time, as it's still referred to as both Hshare and Hcash cryptocurrency, and much of the old tokens haven't been transferred over yet.
Perhaps the website will help: it goes by the somewhat-unforgettable name www.h.cash – not quite as good as www.johnny.cash but we can let that slide.
As for the token, is Hcash cryptocurrency doomed to obscurity in a crowded sidechain market, or is it another great example of the future of blockchain tech? The development team will determine the success of the project and your decision to buy Hcash, so watch the cryptocurrency news for updates on this intriguing blockchain platform.
Before analyzing the quantum computing technology, let's dive into HSR (Hshare), HX (HyperExchange), and HC (HyperCash), the old token and new coins on the Hcash network. A quick look at the market cap and daily trading volume on the cryptocurrency exchanges is always educational.
---
Breakdown of HSR and HC/HX
HyperCash currently has a max supply of 84,000,000 HC. The peak price of HC so far occurred on August 27, 2017 at $38.40. Over $1 million worth of HC is traded on a daily basis, and trading pairs include USDT, BTC, and ETH.
HC is tradeable on many exchanges, including OKex, EXX, TOPBTC, Bitthumb, Huobi, and Binance. These exchanges also supported the token swap from HSR (the token used for the HyperCash beta) and HC.
Hshares was initially distributed through an ICO by Collinstar Capital in June 2017 that raised 21,000 BTC.
HSR exists as an ERC-20 token on the Ethereum network, but after block height 938,888, it's considered irredeemable and unswappable. Binance and the HyperPay and HCASH mobile wallets supported the token swap, which occurred on August 20, 2018 at a 1:1 ratio.
HC is the native cryptocurrency of the Hcash network. It's generated through a hybrid of Proof-of-Stake (PoS) and Proof-of-Work (PoW) mining.
HX enables cross-chain compatibility through the HyperExchange. HX is unlikely to be listed on other exchanges, as it's an exchange coin, like BNB is for Binance. Will it be an overblown loyalty program or will it blossom into something more? Watch the cryptocurrency news to find out.
---
King of the Underground?
The Hcash team is based in China and Australia, and information is scarce since its 2017 ICO, especially for a coin with such a high market cap and a recently-launched mainnet. Its Github is mostly quiet, and many critics wonder whether the project is still being developed at any given moment.
Many blockchains like Ethereum spawned deep community support, and that's simply not occurring with Hcash. Aside from occasional updates on Medium or social media, the team is largely silent, and the media seems to be content ignoring Hcash.
Still, it did manage to release a mainnet in late 2017 and a second version in 2018. Vaporware is a legitimate concern when investing in any tech project, and at least there's a tangible Hcash network online. That elevates the Hcash blockchain into a legitimate prospect, but is it more?
Hcash announced very lofty goals for its sidechain project. The team has an answer for everything plaguing blockchains. Whether they're just reciting what we all know or actually have a solution depends on how well the actual mainnet fulfills these promises.
Enterprise implementation or large userbases are the only ways to prove this. Quantum-resistant linkable ring signatures are only hypothetical until actual quantum computers are attacking the network.
It wouldn't take much to clog or temporarily stop popular exchanges long enough for alternative solutions like HyperExchange to take hold. It's certainly not a business model to bet the farm on, but having the right solution at the right time may just be enough.
---
Driving a Leaner Hybrid Network
Each cryptocurrency is unique, and exchanging between them is a complicated effort. What makes Hypercash unique is using both a blockchain and a DAG network running concurrently. If you're unfamiliar, DAG is a blockchain alternative used by cryptocurrencies like IOTA.
DAG stands for directed acyclic graph, and it's a mesh network of transactions that continuously verify each other.
On top of this, zero-knowledge proofs encrypt the sender and receiver identities, along with transaction information. This hasn't been implemented into the mainnet, but it will be soon.
Even once it's implemented, we have to take into account the impending arrival of quantum computing. While it would take today's computers 10.79 quintillion years to discover a private key using a public key with a 128-bit cipher, a quantum computer would crack the math within six months.
We're still quite a few years away from such computing power, but when it does arrive, Hcash will be ready. It's equipping itself with BLISS and MSS/LMS, two popular post-quantum signature schemes. This future-proofs Hcash a step further than other crypto projects.
So with public and private applications, Hypercash has an answer. It has issued white paper after white paper on the knowledge proof technology at its disposal. If it can translate that DAO governance system into working models in the real world then Hcash cryptocurrency might have a bigger impact on the cryptocurrency exchange tickers.
In addition to the hybrid network model, Hcash also uses a hybrid consensus model. DAO governance is achieved using both Proof of Work and Proof of Stake. Both miners and hodlers are incentivized with voting rights on the network that are based on both PoW and PoS. Decred also uses this hybrid consensus model.
---
HyperCash Summary
Hcash is an ambitious project, but it's further down its roadmap with a more tangible project than most. Exchange and compatibility are the ingredients of this special sauce, and this team wants to be Batman's utility belt in the crypto world. Here's how.
Hcash uses a hybrid blockchain/DAG network to retain compatibility with every crypto format. It also uses a hybrid PoW/PoS consensus model for governance.
Hshare was the original incarnation of Hcash, and as of the writing of this article, it was in the process of being transferred over.
HC will be used on external exchanges, and HX will be used on Hcash's proprietary DEX.
Hshare is supported by a wide selection of crypto exchanges, and its lack of active community or enterprise development is balanced by the sheer utility of the token.
Hypercash is shooting for the moon, even making sure it's impervious to cyber threats we won't likely face for decades. As blockchain and crypto mature, Hcash will prove itself to be a vital technological innovation. That's what we'll be saying if they actually manage to pull off the full project's development as promised.