What Is Zerobank? Introduction to ZB Token
Do zero bankers mean zero problems?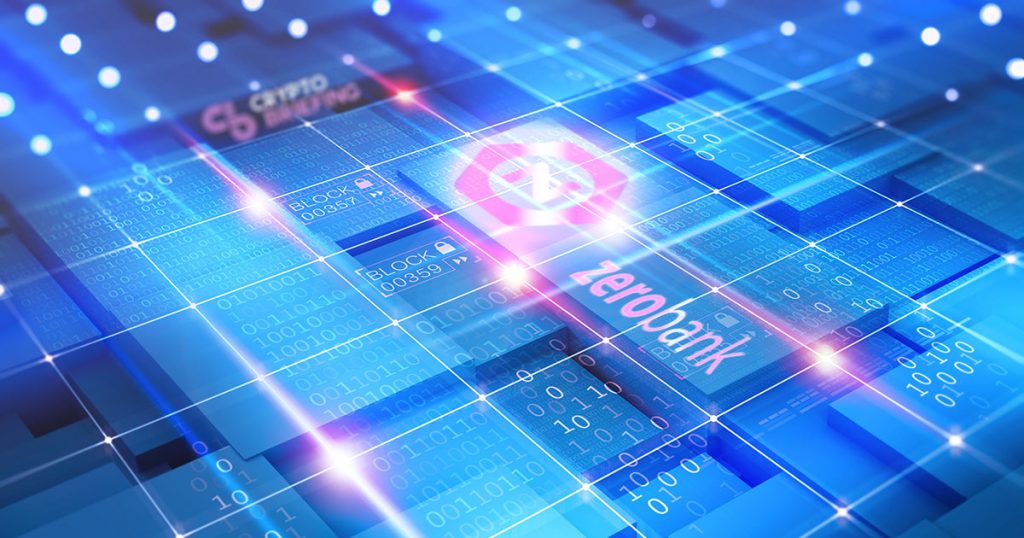 What Is Zerobank?
Zerobank is a multipurpose cryptocurrency platform designed for financial applications, like storing, spending, and trading coins and tokens. The Vietnam-based project is created by Zero Exchange, LTD, which also has offices in the U.K. and Singapore. It continues Bitcoin's initial goal of removing middlemen from the traditional banking system using the ZB Token (ZB), an ERC-223 token on the Ethereum blockchain.
Currency exchange is a necessary evil, even in places like Europe with a (somewhat) unified currency. It gets expensive when you have to use middlemen, and this existing problem is only amplified by the thousands of cryptocurrencies added to the hundreds of fiat currencies in the world.
This issue especially impacts the $8.8 trillion travel industry, according to the World Travel and Tourism Council. International tourists, immigrants, and businesses working in multiple countries all need a cheap, easy, and dependable method of foreign currency exchange.
Zerobank is working hard through mountains of paperwork to enable legal currency exchanges. This would relieve a lot of pain points in payment remittances, whether crypto or fiat. But it's a lot easier said than done, not to mention cheaper as well. There are a lot of moving parts in this system, and disrupting it takes a lot of buy-in from businesses and consumers.
It's on the right path, forging partnerships with companies like Coineal, Ameertech, and QFPay to bring this dream to reality. The team isn't new to payment remittance. But it's a long road ahead, and Zerobank is still barely leaving the starting blocks. It's one of many cryptos not accepted in the U.S., so it won't be recognizable to many reading this in English.
We'll start our initial look at this fledgling fintech company by analyzing the market performance and specs of the ZB cryptocurrency token.
---
ZB Token Cryptocurrency Summary
The peak price of ZB Token so far was $0.4137378, which occurred on March 22, 2019. The total supply is fixed at 1,600,000,000ZB.
An ICO token presale was held from July 12-13, 2018, and a public ICO crowdsale was held March 31, 2019 through Coineal's launchpad in Singapore. Approximately 640,000,000ZB was sold through the combined rounds, and private angel investment was taken prior to the token sale.
The token distribution is listed by the company on Medium as follows:
Community Reserve – 20 percent




Team & Advisers – 15 percent




Company Reserve – 15 percent




Sales and Marketing – 10 percent




Whitelist – 10 percent




Pre-ICO – 10 percent




ICO – 10 percent




Angel Investors – 5 percent




Ambassadors – 5 percent.
ZB Token is one of the first tokens built on Ethereum's ERC-223 standard, an updated version of the ERC-20 standard used by many popular projects like OmiseGO and Basic Attention Token. It streamlines the transfer process while accounting for unexpected tokens being sent to addresses (these are lost in ERC-20 contracts).
ZB is used like other exchange coins (i.e. BNB or 0x). It's used as an escrow intermediary in currency exchanges, to pay fees, or traded as a cryptocurrency on the general market.
Although relatively new, over $85 million worth of ZB is traded on a daily basis, predominantly on ZB.com and ZBG, although it's also traded on EXX and Hotbit.
ZB can be stored in any ERC223-compatible wallet, such as MyEtherWallet, Trust Wallet, and hardware wallets from Trezor and Ledger. The official Zerobank Wallet was released in 2019 for Android and iOS.
---
A World With Zero Banks
Zerobank focuses on three key features:
Multicurrency digital wallet supporting both fiat and cryptocurrencies.

P2P, Over-the-Counter (OTC) fiat and cryptocurrency trades.

Charitable donations to individuals and organizations.
Each of these transactions typically takes a middleman, especially in fiat currencies. In the U.S., over $26 billion a year is sent from Mexican immigrants back home, and these payments are going up. Analysts say it's due to President Trump's proposed tariffs on these payments to fund a border wall between the two countries.
And the U.S. has it easy – Southeast Asia and Europe have dozens of countries with dozens of currencies living within the same land mass.
Zerobank wants to remove the banks and enable direct payments between people and businesses. You could theoretically pay for a hotel in Italy, a rental car in Singapore, and a meal in the U.S. using any currency paying only minimal exchange rates.
The "bank" is replaced by the Zerobank platform, where Agents are randomly selected to verify transactions through smart contracts. These Agents can perform transactions up to the amount of ZB they hold, and all the transaction information is stored on an Ethereum smart contract.
Service fees are minimized in this model, because individual Agent nodes have much less operational overhead costs than a global bank.
Of course, the obvious elephant in the room is that in replacing the banks, Zerobank becomes the bank. Payment remittance is simple on a technical level, but the regulatory red tape can easily bury anyone who tries.
That's the real hurdle here – Zerobank needs to gain government approval for every country it operates in. It needs to also gain market approval from the citizens, and to do that, it'll need to work with businesses to accept it. If that's not enough, there's also legacy companies like Visa, MasterCard, and Bank of America that aren't going to take it lightly should their profits drop to competitor.
While its ambitions are admirable, each one of these hurdles can easily cripple a company. The team will need all of its years of experience to build a solid project everyone has to use.
---
Summary
Zerobank hopes to disrupt the traditional banking industry using smart-contract technology. It's specifically focused on payment remittance between two different currencies, a problem that so far has only been exacerbated by cryptocurrency. Its success hinges on these key factors:
Zerobank uses a multi-purpose mobile app as a mobile wallet for fiat and cryptocurrencies. It also enables exchanges and spending using Ethereum smart contracts.

ZB Token is an ERC-223 token that enables currency exchanges through Agents. Agents are nodes that can process transactions up to the amount of ZB they hold.

Zerobank is actively pursuing partnerships to expand into new markets.
This aggressive strategy, combined with the team's business savvy and technical chops, may not replace the current banking system. But it's already beyond proof of concept with an active user base, so it's going to disrupt the industry in one way or another.