What's Cooking on Planet EOS? Four Projects To Watch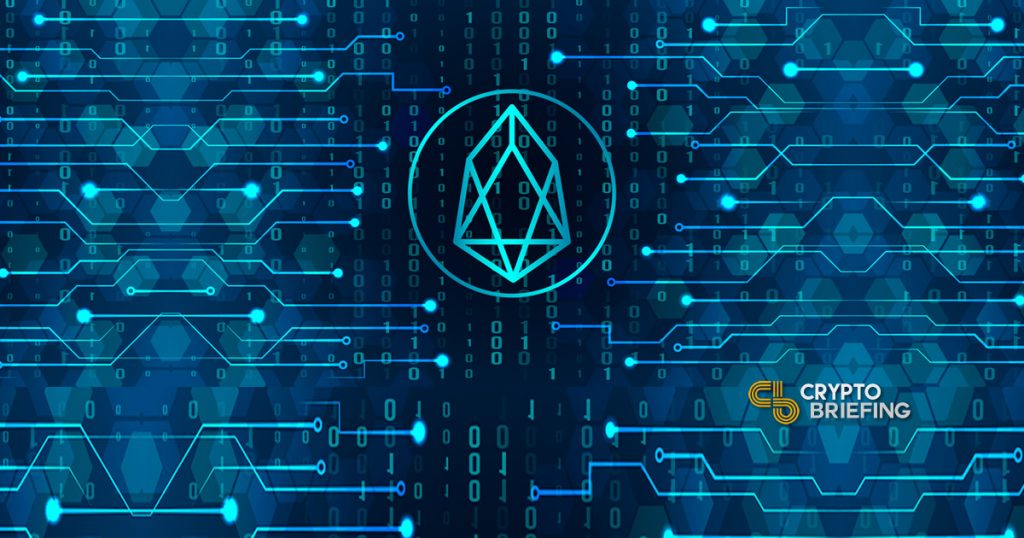 We haven't heard much from EOS, ever since the blockchain platform grew up and moved out of the Ethereum household. Since then, EOS has moved into a sweet $4 billion dollar neighborhood, and after a few stumbles is well on its way to hosting its own native tokens and dApps.
Although not everyone's a fan, the fast, no-fee transactions in the fifth-largest crypto ecosystem offer plenty of commercial advantages, especially in relation to the comparatively high costs of transactions in Bitcoin or Ethereum. In addition to creating blockchain infrastructure like block explorers and wallets, many teams are branching out into new territory.
Here are some of the most interesting engines coming off the EOS assembly line, which are working right now.
---
Everipedia
If you want to learn about dApps, Wikipedia's a poor place to start: the article on decentralized applications only lists a couple of popular Ethereum projects.
However, there is one resource which goes into greater detail: Everipedia, a decentralized for-profit encyclopedia. With six million unique articles, Everipedia can truthfully claim to have the largest online encyclopedia, although many of its articles are cribbed from the better-known version. Some content, like the article on EOS dApps, is more substantial than the Wikipedia version, although we suspect there may be some bias.
Everipedia's objective was to de-politicize online publishing by lowering the threshold for content lower threshold for notoriety and content. Here's the story from the horse's mouth:
Everipedia's official mission is to modernize, consolidate, and decentralize governance of the online encyclopedia. They aim to do this by allowing more editorial decision making in the editing process while also allowing for a wider breadth and scope of content from traditional encyclopedia websites such as Wikipedia .
Moreover, centralized encyclopedias are easily censored; Wikipedia is permanently blocked in Iran, and sometimes in China. By putting content on the EOS blockchain, EP makes it effectively un-censorable.
We last covered Everipedia during the great Ram Crisis. Since then, Everipedia has successfully airdropped its IQ token and migrated the platform to the EOS blockchain.
At present, editors can receive "small experimental rewards" says Kedar Iyer, Everipedia's Director of Software. "Full blown rewards will come after extensive testing," which Mr. Iyer predicts will occur within about a month. The IQ tokens are used to incentivize content creation, with tokens used to vote on acceptable sources and content in articles, and contributors earning tokens by making successful edits.
---
EOSBet and other Casino platforms
EOS already has more gambling contracts than we can count, so we'll just mention the most popular. EOSBet, the most popular EOS dApp according to dappradar, handles over 130,000 transactions each day, worth over $2.3 million. That's nearly twice the daily volume of IDEX, the largest Ethereum dApp, and ten times the number of transactions.
One might find that surprising, given the comparative size of the Ethereum ecosystem. But more users does not translate to more use, and the advantages of a feeless, high-speed ecosystem more than make up for EOS' insularity.
EOSBet actually started as an Ethereum application, according to the website. "The games on Ethereum received an immense amount of traffic and were ranked #3 on dappradar.com," EOSBet explains on its website. "However, issues with Ethereum scalability forced us to take our games down and convinced us to build on the more commercial-scale EOS blockchain."
---
DecenTwitter:
We've previously waxed lyrical on Memo.cash, the decentralized microblogging service on the BCH blockchain. But as much as we love the idea of a crypto social media, the idea of paying to Tweet is a bit much to swallow.
Now, EOS has a platform to let you share your two cents without actually spending them. DecenTwitter is a blockchain-based microblogging site that allows posting without transaction fees. It's still very much in its infancy, if not still in the womb—the interface is primitive, and users are measured in the single digits. However, depending on how things flow in the EOS ecosystem one can imagine a larger community sprouting up to use it.
---
Scatter
Remember that time you deleted your browser history and got locked out of your inbox? Now imagine that happening with your crypto wallet—or your exchange account. Security is important, but so is remembering all your passwords.
Scatter is doing for crypto what password managers do for your browser history. Using "asymmetric encryption," the application allows you to log into all of your Ethereum or EOS apps using a single login, while keeping your personal data private.
At present, Scatter is a default means of logging into systems like Everipedia and Decentwitter.
The author is not invested in EOS, but has investments in Ethereum and Bitcoin.