Will Bitcoin Fall Through the $9,000 Support Level?
Expect bearish sentiment if the sell-off continues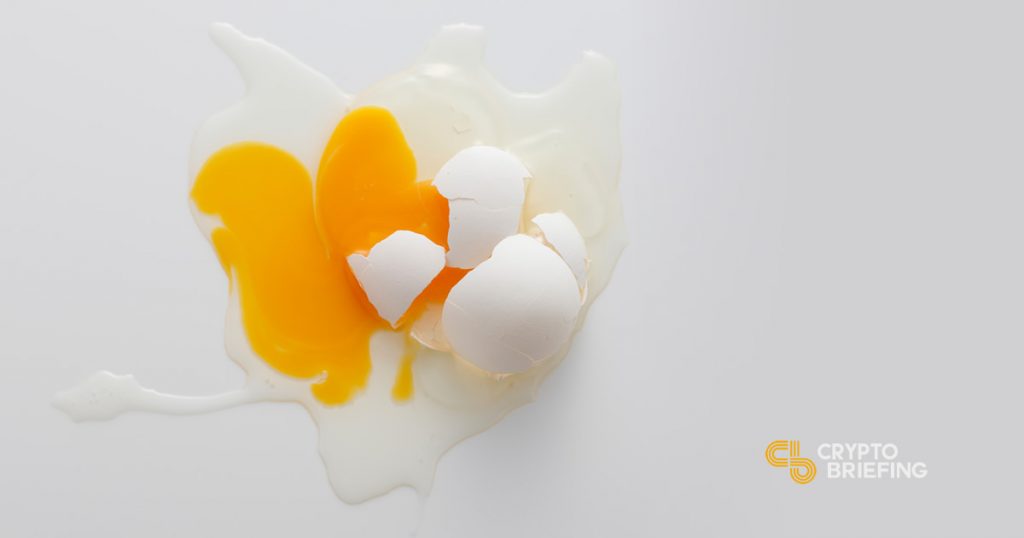 Bitcoin is going through a steep decline that has seen its price plummet significantly in the last two weeks. As it approaches the $9,000 level, investors are anxiously wondering whether this barrier will hold. The following technical analysis evaluates how low BTC could go if the sell-off continues.
Bitcoin Is Dumping Hard
Over the past few weeks, Crypto Briefing has emphasized the importance of the $10,500 resistance zone on Bitcoin's trend line. As BTC approached this zone on Feb. 13, market participants became overwhelmingly bullish, according to the Crypto Fear and Greed Index.
In fact, this fundamental indicator sensed high levels of greed among investors reaching a value of 65 (greed) for the first time since early August 2019. Greed is usually perceived as a negative sign as one of the most successful investors in the world Warren Buffett once said:
"Be fearful when others are greedy and greedy when others are fearful."
Buffett's wisdom appears to be at play even in crypto as the $10,500 barrier recently rejected the flagship cryptocurrency from a further advance. Since then, BTC has plummeted 13% to hit a low of $9,120. The carnage does not seem to be over yet either.
Bitcoin is currently testing the support given by its 100-twelve-hour moving average (MA) on the 12-hour chart. A candlestick close below this support level could trigger an increase in the selling pressure behind the pioneer cryptocurrency.
Such a bearish impulse would likely take BTC to the next level of support given by its 200-twelve-hour MA. This support barrier is currently sitting at $8,300.
Nonetheless, if the 100-twelve-hour MA is able to hold, Bitcoin could bounce back to its 50-twelve-hour MA at $9,760. If this happens, the 50-twelve-hour MA would become key to BTC's trend.
Breaking above it could trigger an increase in demand that jeopardizes the bearish outlook. The pioneer cryptocurrency could then try to retest the yearly high of $10,500 or aim for higher highs. Conversely, a rejection off the 50-twelve-hour MA may ignite a sell-off pushing BTC down to its 200-twelve-hour MA.
Moving Forward
As fears of the Coronavirus spreading to more countries continues to increase, the entire cryptocurrency market, as well as the global equities markets, has suffered a sharp sell-off. At the moment, gold is one of the few assets that has posted gains showcasing its safe-haven status.
Despite the downturn, Node Investor, a cryptocurrency and blockchain evangelist, believes that Bitcoin is entering a "buy zone."
According to the analyst, the $9,100, $8,700, and $8,300 price levels "line up well" with support. Node Investor maintains that if demand increases around these support levels, the probability of a massive inverse head-and-shoulders pattern could play out sending BTC to new yearly highs.