Wyoming One Step Closer to Passing Landmark DAO Law
State regulators are pushing for a law that could grant company status to decentralized organizations.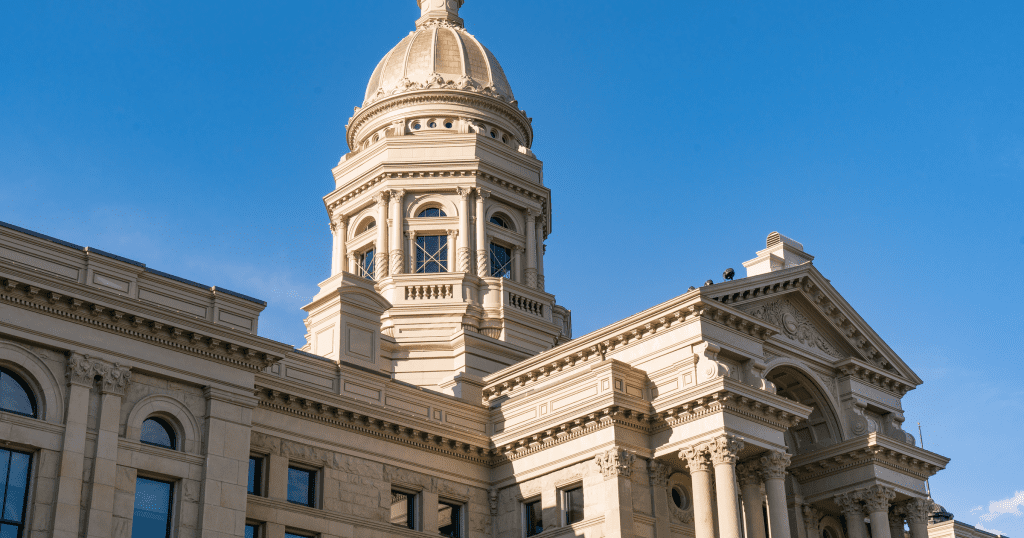 Key Takeaways
A bill was introduced in January to give company status to DAOs.
Today it passed the first hurdle in the Senate, but it still has a long way to go.
Wyoming lawmakers today came closer to putting a law into place that would grant company status to decentralized autonomous organizations (DAOs).
At the Wyoming Legislature's Corporations, Elections & Political Subdivisions Meeting, the Senate approved Bill 38, introduced in January, through the first committee hearing.
The bill wants to make DAOs recognized by state authorities and grant them the ability to form as limited liability companies (LLCs).
But it still has a long way to go. Matt Kaufman, an attorney and partner at Hathaway&Kunz law firm who explained the bill at the meeting, told Crypto Briefing that although he was "super pleased," the bill "still has a way to go before it's final."
He added: "Wyoming legislature continues to embrace the fast-changing digital asset landscape and think of ways we can help facilitate new innovation."
🚨 DAOs took a HUGE step forward today 🚨

The Wyoming DAO bill passed the Wyoming Senate committee. I'll try to keep folks posted on what happens next.

This bill is significant — short thread why 👇 https://t.co/RLrRUNAL2A

— Aaron Wright (@awrigh01) March 9, 2021
DAOs are essentially business structures where control is spread out across team members instead of being centered around one boss.
It is hoped the bill would give more legitimacy to crypto startups.
Though some lawmakers are skeptical of the bill. Preston Byrne, a partner at Anderson Kill Law, slated the bill on Twitter last month, saying it would be used to "justify selling shitcoins and half-baked code."
Wyoming: scrap this bill. "DAO" is language long used by token hawkers to justify selling shitcoins and half baked code. They don't incorporate an LLC because they don't want to KYC their members and be responsible for what the DAOs do. Don't enable this behavior. https://t.co/3HeUI49Vhx

— Preston Byrne (@prestonjbyrne) February 5, 2021
During today's meeting, Kaufman said that the bar would be high for companies wanting to register as DAOs. "There are projects that exist in the blockchain world where someone has started an entity or smart contract and fails to maintain it," he said.
"We don't want to give those types of entities or those types of projects limited liability status. We're setting the bar high, these have to be maintained projects to qualify for the status."
The State of Wyoming is one of the most crypto-friendly US states. Last year, its banking board was the first to approve crypto banks, Kraken and Avanti.
Disclosure: This author held BTC, ETH, and DOT at the time of press.