Your Doctor Now Accepts Crypto For Video Consultations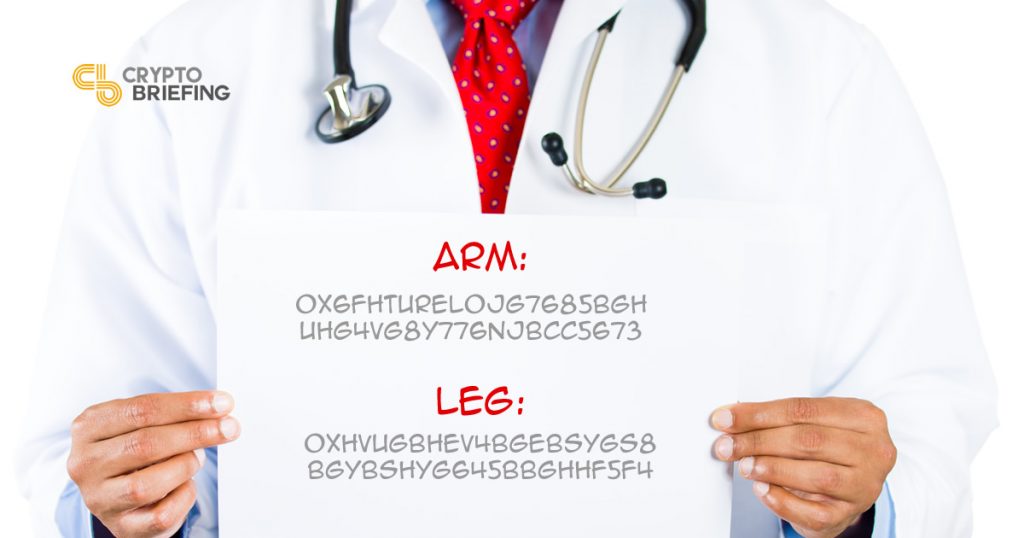 Crypto has yet to prove itself to modern dentistry, but it's making headway in medicine. Last week a London patient became the first person ever to use cryptocurrency for a video appointment with her General Practitioner, via the telemedicine service MyClinic.com. Medicalchain, the blockchain company which launched the pilot program, says that it wants to give patients greater choice over how and where they see their doctor.
"It's super cool to finally use cryptocurrency to purchase services. MyClinic.com is easy to use and I love the fact that I can talk to a doctor I know well and trust." said Maria Rodriguez, who paid for her GP appointment in MedTokens (MTN). "I found the report tat was sent by the doctor within a few minutes really helpful and reassuring."
The service's first pilot is being run at the Groves Medical Center in London. Anyone in the UK can join the pilot and book an appointment through the MyClinic app, Medicalchain said in a press release, without losing access to their NHS-provided doctors.
Patients can also access their consultation notes and records, a situation which Forbes recently called a possible "solution to the patient records problem." The National Health Service does not have a universal system for medical records, which has caused inefficiencies in patient care.
In addition to Medicalchain's MedTokens, patients also have the choice of paying by debit or credit card.
"Today marks the first step in Medicalchain's international mission to empower patients to have greater choice over how and where they receive medical advice, as well as how they control the use of their medical information," said Dr. Abdullah Albeyatti, CEO of Medicalchain "One of the first steps is introducing blockchain facilitated video consultations with their GP, paid for with cryptocurrency."
If the pilot project is successful, Dr. Albeyatti added, the service hopes to expand through the UK, Europe and the rest of the world.
"We are proud to be the first clinic in the world to use blockchain technology to offer secure video consultations", said Dr. Vince Gripauldo, a partner at The Groves Medical Group. "MyClinic.com is a perfect fit for our practice as it allows patients to quickly book appointments on their mobile app, see their doctor from any location and gain access to their appointment reports following each consultation."
This isn't the first encounter between modern medicine and the blockchain. Following a well-received ICO, Medicalchain also partnered with the Mayo Clinic to explore blockchain-based patient records. Other companies have launched similar goals; John McAfee regularly plugs Docademic, a similar telemedicine program aimed at Latin America.
The author is invested in digital assets.