Aave and Curve Finance Join DeFi's Billion Dollar Club
DeFi adds two more unicorns, and there's no stopping it now.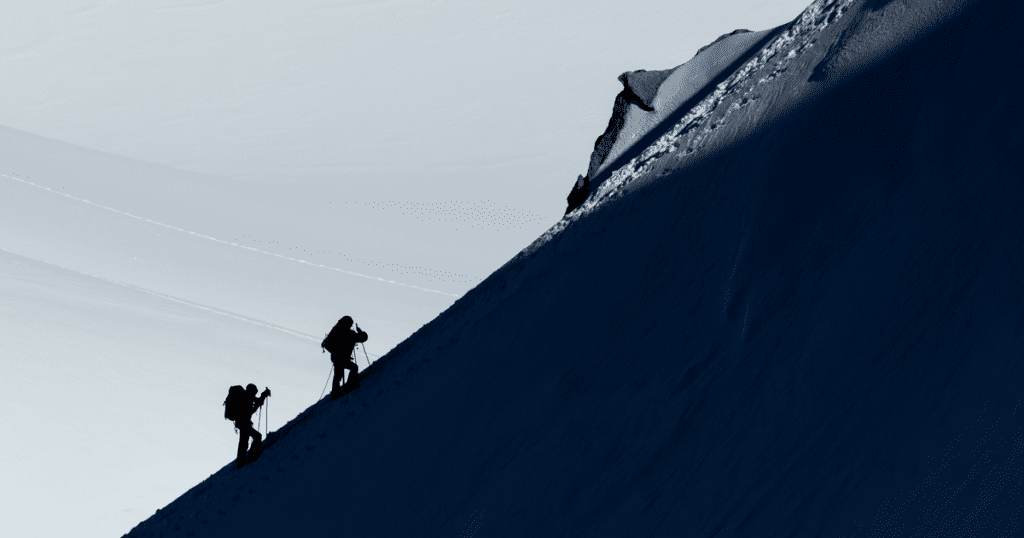 DeFi is growing exponentially, adding a billion dollars of collateral locked in a mere two days. Aave and Curve have been the most potent drivers, as each project smashed past a billion dollars in locked collateral.
DeFi's Exponential Growth
The DeFi exuberance continues, but Aave and Curve are now leading the way.

After bungling its token launch, Curve Finance has grown at warp speed.
Value locked in the protocol grew from $200 million to $1.1 billion in just five days. Similarily, Aave accelerated from $500 million to $1.12 billion in a short three days.
DeFi making up for lost time. Exponential is so much fun. See you tomorrow! 😂

$0 – $1 billion: 917 days

$2 billion: 146 days

$3 billion: 20 days

$4 billion: 4 days

$5 billion: 12 days

$𝟔 𝐛𝐢𝐥𝐥𝐢𝐨𝐧: 𝟐.𝟐 𝐝𝐚𝐲𝐬 https://t.co/ojHhRP1S07

— Taylor Monahan 🦊💙 (@tayvano_) August 16, 2020
Though Curve's catalyst is now live, Aave's is yet to be put into action. A plan to further decentralize the protocol with staking and on-chain governance is set to go live in the coming days.
While this need not affect the total value locked, it will be a grand impetus for Aave's native token.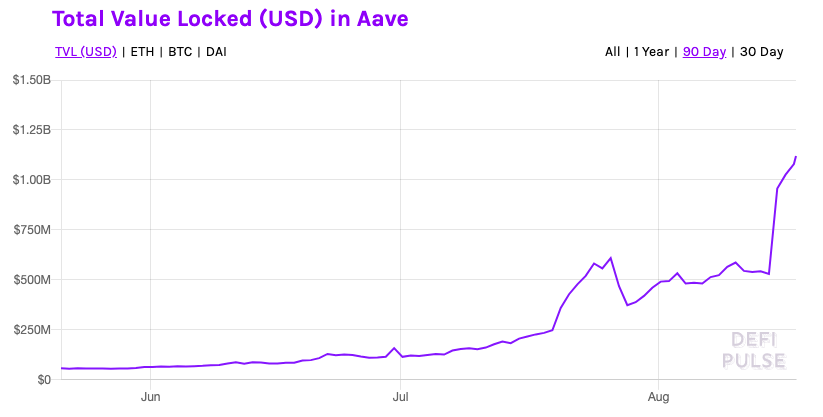 Synthetix is on the verge of joining the club, with over $850 million of collateral locked in the ecosystem. yEarn Finance is also closing in on ten figures, and Compound has boasted supplied funds of over $1 billion since June.
DeFi is dominating the cryptocurrency narrative. So much so that mainstream media outlets like Mashable and Bloomberg have turned their attention to the rapidly growing niche.