AI Daisy Chains With Streamr For Crypto Market Prediction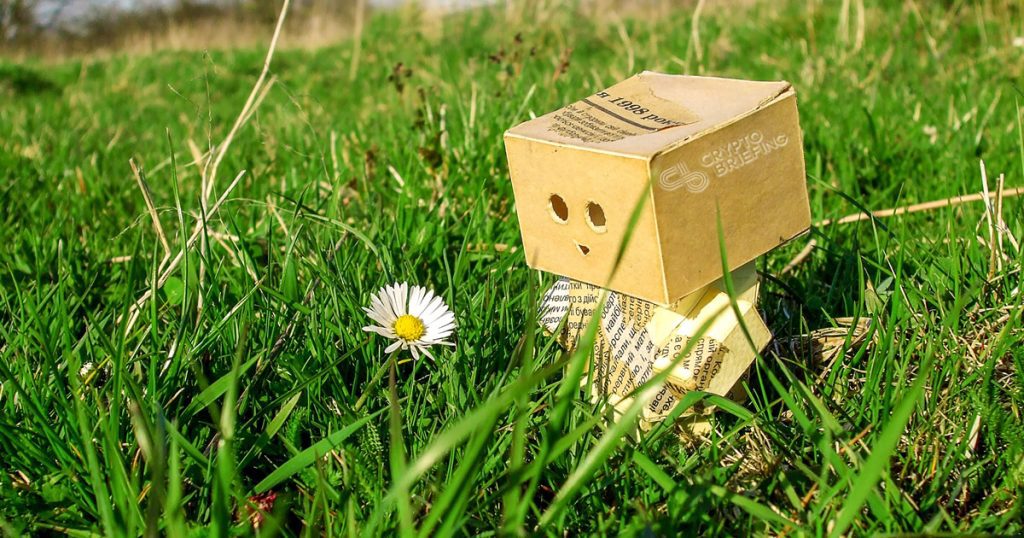 Daisy AI has taken a step towards becoming the stock and cryptocurrency forecasting tool of choice by signing a deal with Streamr Marketplace.
The partnership will make Streamr the exclusive provider of real-time data for Daisy AI's deep learning algorithms, the new partners announced in a press release. In addition, Cryptics, an analytics firm, will join the marketplace as a vendor for predictive data on the stock and cryptocurrency markets.
Daisy AI is a project from the University of Tokyo, one of the world's leading authorities on Artificial Intelligence. If AI can be developed to predict the market's movement, it would quickly become a priceless technology, at least for a short time.
---
Will AI Terminate Crypto Trading?
Some experts predict that one day AI may spell the end of cryptocurrency trading, as the market needs losers as well as winners. Until then, Daisy AI will press ahead with cracking the complex code of market prediction and will use blockchain technology to analyze data like footfall in retail outlets, economic insights, and stock and crypto prices. In the end, it aims to create a whole series of predictive models that will change the way we do business.
"Our partnership with Streamr represents a major step forward for our platform in improving the accuracy of AI. Daisy AI offers our users valuable information and make AI more accurate on major metrics like price and economic data. Our collaboration with Streamr marks a major milestone in using decentralized technology to enhance the forecasting of important and widely-used data.

– Shohei Ohsawa, CEO, Daisy AI
---
Pooling Info is the Future
The partnership will allow the partners to pool information, which is much more complicated in a world without the blockchain. Cryptics has put its data and AI-based cryptocurrency market predictions for expert investors up for sale. Using real-time sentiment and market data, the AI algorithm will provide four-hour forecasts of cryptocurrency predictions for major trading pairs.
Daisy AI will also be able to access and analyze Streamr's vast pool of data, which should help it make rapid progress with its own machine learning. By incorporating cryptocurrency to the Streamr marketplace, the two parties believe that exchanging and paying for data will become more streamlined.
Henri Pihkala, CEO of Streamr, believes this is the start of a whole new data economy starting to take shape and it will all be built on the blockchain. He said:
Our partnerships with Daisy AI and Cryptics are a great example of how AI technologies are being enhanced through new open data marketplaces.

We laid out a vision well-over a year ago describing how we thought the new data economy would operate – not just decentralised but also fostering data
innovation especially within AI. It's amazing to see this vision starting to be realized.

Henri Pihkala, CEO, Streamr
---
Internet Privacy is Huge Issue
Privacy and data protection laws have become a complex minefield and some of the world's leading data companies have suffered embarrassing hacks and data breaches that have compromised the data of hundreds of millions of Americans alone. New European laws left American companies no option but to block access for fear of heavy fines earlier this year.
Cloud storage and complex passwords simply aren't enough and there are a number of blockchain projects that look to have their own version of the answer.
---
Why Blockchain is the Only Option
The blockchain provides a trust-free, relatively fail-safe method of pooling data without identifying personal information. This can all take place on a decentralized blockchain with next-level security. If AI can prove itself, the corporate world will beat a path to its door for predictive modelling.
Predictive modelling is still a dark art, because of the poor reliability of the predictions. If Daisy AI can outwit the market, though, then predictive modelling may cross the line into hard science and find a wealth of applications throughout the corporate world.
The author is not invested in any digital currency.