The Amazon of Crypto? XRP Price Hinges on Ripple's Ability to Improve Its Image
Ripple's XRP eyes key resistance barrier into as whales go into buying frenzy.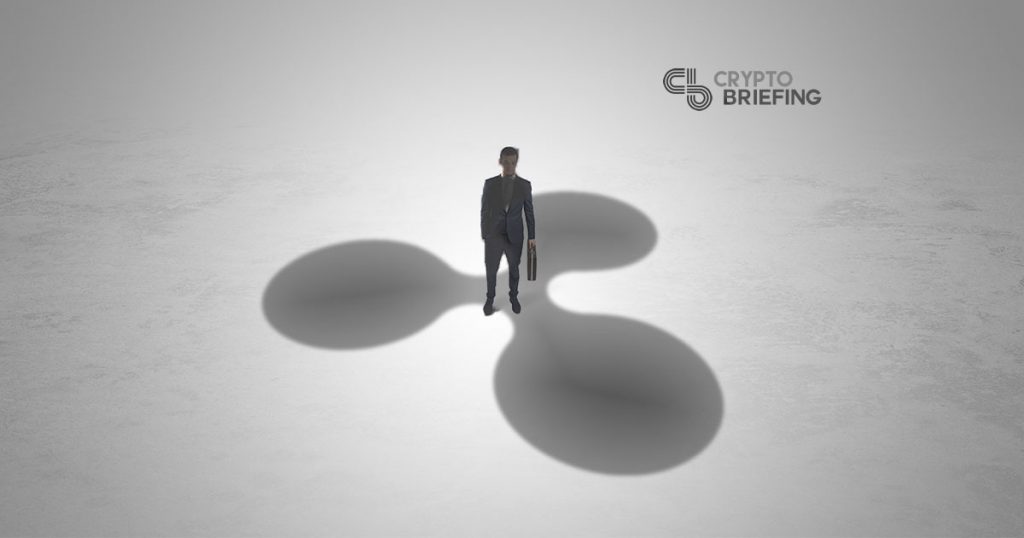 Key Takeaways
Ripple's business model pivots towards expanding the utility of XRP.
Large investors seem to expect a prices to advance further and are accumulating millions of dollars of this token.
Despite the optimism, technicals suggest this altcoin sits in a no-trade zone.
Distributed ledger startup Ripple is allegedly working on expanding the utility of its native token, XRP, with the company's CEO, Brad Garlinghouse, going as far as comparing the firm with e-commerce titans, Amazon.
Meanwhile, investors seem to be growing optimistic as the cross-border remittances tokens sit at a pivotal point on its trend.
Ripple Vows to Improve Its Image
Ripple is working tirelessly to improve its image within and without the cryptocurrency community.
Following a dramatic reduction of token sales during Q1 2020, the firm faced backlash for selling roughly $32.6 million XRP to institutional investors in Q2.
The 1,760% increase in sales came after CEO Brad Garlinghouse realized that the distributed ledger startup "would not be profitable or cash flow positive" without selling this altcoin.
Given the amount of notoriety Ripple's "Q2 2020 XRP Markets Report" generated, Garlinghouse wanted to shift investors' focus by announcing that its business model would pivot towards expanding the utility of its native token.
He affirmed that the company would aim to support activities far beyond the scoop of international remittances, just like Amazon branched out into e-commerce.
"Amazon started as a bookseller and just sold books. We happen to have started with payments. Two years from now, you're going to find that Ripple is to payments as Amazon was to books," said Garlinghouse.
Nonetheless, data from Santiment reveals that Ripple's commitment to creating a working product and continuously polishing its features does not reflect Garlinghouse's marketing attempts.
Since the beginning of the year, the development activity on the XRP network, as well as the token itself, has been steadily declining, suggesting that few investors are convinced of Ripple's grand ambitions.

Ripple was also caught editing and removing a list of controversies on Garlinghouse's Wikipedia profile, adding even more bearish sentiment.
The editor deleted three lines from the page because the disputes were not about Garlinghouse himself:
"The first is regarding SWIFT, the second and third are about Ripple Labs," and the last one was regarding ties to a minor Kansas politician, the editor explained.
Brad Garlinghouse's page is relatively insignificant, but similar small-scale edits have taken place several times.
For instance, Ripple's Wikipedia page has virtually no discussion of controversies, while the Wikipedia page on Ripple Labs features an extensive controversy section.
XRP Looks Poised to Enter New Bullish Cycle
The cross-border remittances token recently entered a consolidation phase at a crucial level that has forced the Bollinger bands to squeeze on its 1-day chart.
Squeezes are indicative of low volatility periods and are usually succeeded by significant price movements. The longer the squeeze, the higher the probability of a strong breakout.
Since this technical index does not provide a clear path about the direction of XRP's trend, the area between the lower and upper band is a reasonable no-trade zone. Only a candlestick close above or below these crucial hurdles will determine where this altcoin is headed next.
However, certain large investors seem to have bought Ripple's marketing initiative and are preparing for a bullish breakout.
Santiment's holder distribution chart shows that the buying pressure behind XRP is rising substantially.
The behavioral analytics firm recorded a significant spike in the number of addresses with millions of dollars in this token, colloquially known as "whales."
Since August 17, the number of addresses holding 10 million or more XRP has been firmly increasing. Roughly ten new whales have joined the network, representing a 1.3% increase in such a short period.
The sudden spike in large investors may seem insignificant at first glance. Still, when considering that they hold over $2.9 million in XRP, the increase in buying pressure can translate into millions of dollars.
If the buying spree by these large investors continues, Ripple may have the ability to enter a new bullish cycle.

Indeed, breaking above the upper Bollinger band at $0.032 would see the international settlements token rise towards $0.385. Consequently, it will move past mid-February's high of $0.35 to make a higher high for the first time since early 2018.
If this were to happen, XRP's multi-year downtrend would come to an end, and it will mark the beginning of a new bull market.
On the flip side, investors must watch out for the lower Bollinger band at $0.28.
Turning this support level into resistance may result in a downswing that sees XRP drop towards the 61.8% or 50% Fibonacci retracement level. These significant areas sit at $0.24 and $0.22, respectively.
It remains to be seen whether Ripple will finally live up to XRP holders' expectations, and the new initiatives will not just be remembered as one of its unfulfilled promises.
For more key market trends, subscribe to our YouTube channel and get weekly updates from our lead bitcoin analyst Nathan Batchelor.