Apple Pay Taps BitPay, Adds Bitcoin Payments
Apple Pay announces support for Bitcoin and crypto payments through tie up with BitPay.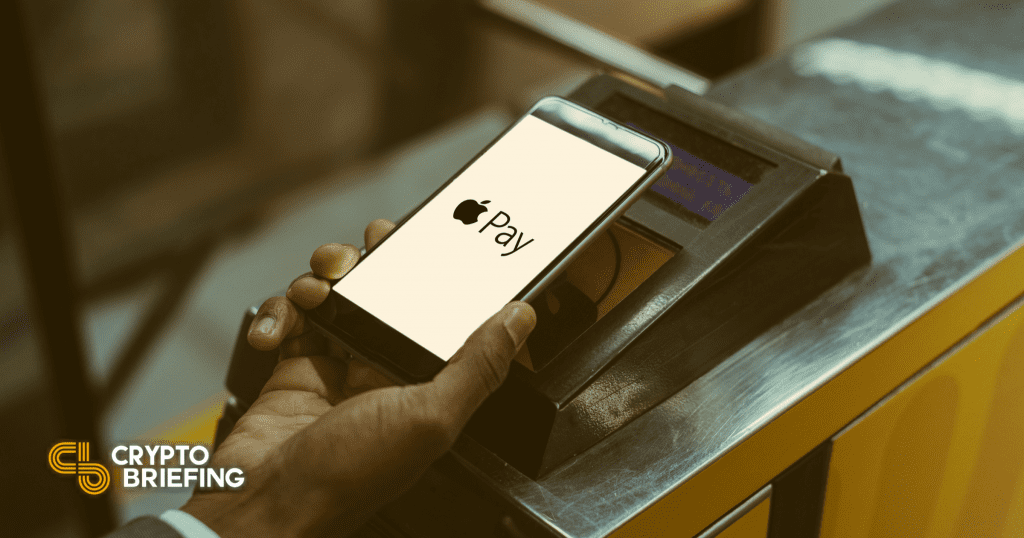 BitPay Mastercard holders can now add their crypto-funded cards as a mode of payment on Apple Pay. The crypto company said Google and Samsung are next.
Apple Dips Toes in Crypto Payments
Apple has joined forces with Bitcoin payment processor BitPay.
Recently, RBC Capital Market report found that Apple can significantly increase its earnings if it starts to support crypto payments in its wallet. The multinational company has chosen BitPay to kick-start the project, instead of first running the project inhouse.
BitPay is the largest crypto payment processor, allowing purchasers and vendors to send or receive cryptocurrency payments or fiat payments alternatively.
The partnership will allow Apple to gauge the demand for crypto payments among customers.
The BitPay Card can be funded using Bitcoin, Bitcoin Cash, Ether, and four dollar-pegged stablecoins, including USDC, GUSD, PAX and BUSD. The BitPay Prepaid Mastercard is issued to eligible U.S. citizens only.
The CEO of BitPay noted that Google and Samsung Pay would soon add support for BitPay Card. Recently, MasterCard also said that it'd support cryptocurrency payments directly in 2021.
Disclosure: The author held Bitcoin at the time of press.