Mastercard Will Support Crypto Payments in 2021
Mastercard will directly support cryptocurrency payments in 2021. The payments giant alluded to a future where stablecoins are used on the network.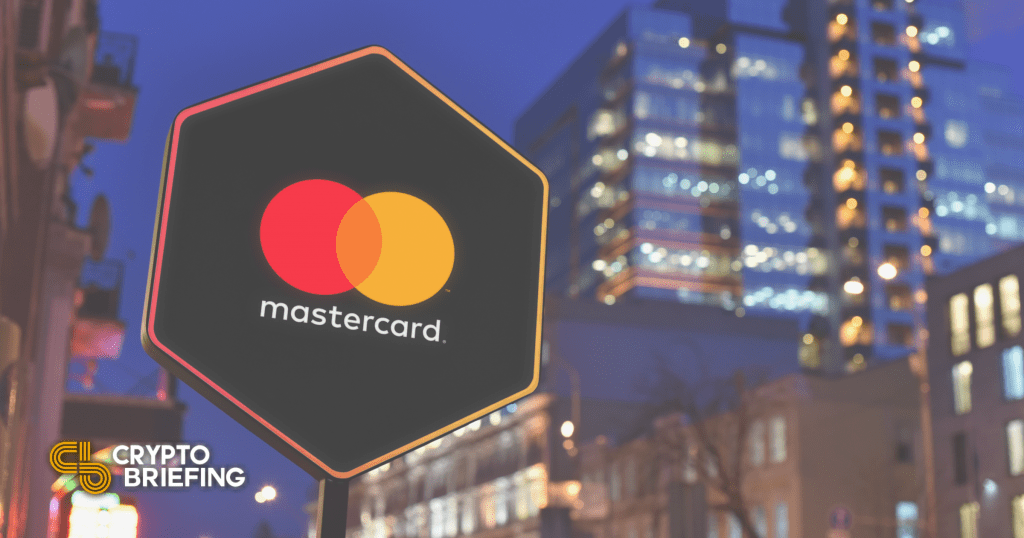 Key Takeaways
Mastercard will support cryptocurrency payments in 2021.
A blog post pointed out the potential use of stablecoins "that offer reliability and security."
The company highlighted the groundbreaking work happening in the blockchain and cryptocurrency space.
Mastercard, the world's second-largest credit card company, is adopting crypto.
Mastercard Ready for Crypto
Mastercard announced the update on Wednesday, pointing out that digital assets have become "an important part of the payments world."
The post said that it has plans to let customers, merchants, and businesses use cryptocurrencies directly on the Mastercard network this year. However, it made clear that only select assets would be supported.
The company made specific reference to stablecoins, stating that they "offer reliability and security" and are often "more regulated and reliable" than other assets.
The post outlined four criteria crypto assets will need to fall under to be approved onto the Mastercard network. Consumer protections, adherence to KYC procedures, compliance with local laws, and suitability for payments were all listed.
Stablecoins a Point of Focus
Notably, the post said that the assets should be "for spending, not investment."
While it didn't explain in detail what that means, it likely rules out Bitcoin. The aversion to investment assets could be a further hint that the company will be focusing on stablecoins—assets like USDC are generally not considered investments as they are designed to track the price of the U.S. dollar.
The company acknowledged the powerful potential of using blockchain technology as a payments system.
It said that making a move into crypto will "cut out inefficiencies" and also highlighted its recent work in partnering with crypto-native companies like Wirex and BitPay. MasterCard issued crypto cards with both companies to allow users to spend cryptocurrencies, though adding direct support for crypto on the Mastercard network is a giant leap in favor of crypto.
Mastercard also said it had been communicating with central banks worldwide, referencing the advent of CBDCs. The post concluded by applauding the innovative work happening within the payments sector as a whole, confirming its plans to "set the stage" for emergent technologies to shine.
Mastercard is the second biggest credit card company in the world, behind only Visa.
The rival company has also shown signs of embracing crypto, most recently announcing a move to allow crypto payments at U.S. banks. In December, Visa shared the news of an imminent release of a Visa card to support USDC payments on Ethereum. Now that crypto is drawing more mainstream attention, it seems that the world's most trusted payments services are intent on moving with the tide.
Disclosure: At the time of writing, the author of this feature owned ETH, among a number of other cryptocurrencies.