Corporate Investments in Bitcoin, Not Inflation, Pose Real Threat to Dollar
Bitcoin is starting to hurt the global value proposition of gold, even the U.S. dollar.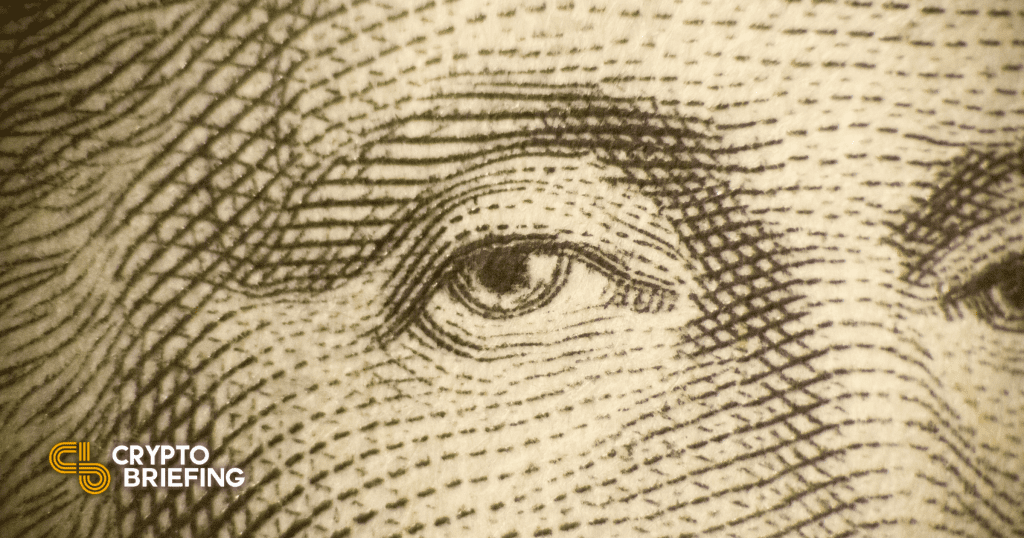 Key Takeaways
Bitcoin has had a negative correlation with the dollar since the COVID-19 crash. 
The market's trend since September reveals that investors have favored Bitcoin over gold. 
Bitcoin allocations by companies like Tesla threatens the reserve currency status of the greenback, according to some analysts. 
According to one analyst, the U.S. government will "regulate the hell out of Bitcoin" if it starts to see the $BTC as a threat to the dollar.
However, the faster companies and wealth managers adopt, the more difficult it will become for the government to intervene.
Bitcoin Eats Into Gold ETF Market Share
In hindsight, Elon Musk's consistent tweets about Dogecoin may have been a hint about Tesla's BTC purchase. Now, while Bitcoin enthusiasts await the next significant corporate investment, the conversion of cash balances to BTC may have more significant implications than its proposition as an inflationary hedge.
The people have spoken … https://t.co/x41oVMzTGo

— Elon Musk (@elonmusk) February 8, 2021
Bitcoin and gold have followed a negative correlation with the dollar index since the COVID-19 crash.
The 90-day Spearman correlation for BTC with the dollar dropped to negative 0.36 alongside gold. Although, the downside in the greenback has favored Bitcoin's rise more than gold.

Gold topped out at $2,075 per ounce on Aug. 7 last year. Since then, BTC has gained 320% to the peak of $48,200 yesterday, while gold has been in a downtrend.
In October last year, JP Morgan's analyst found Grayscale GBTC investment has beaten gold ETF allocation since 2019. They also predicted that Bitcoin's value could appreciate ten times when compared with gold.
We have a 180 degree reversal in correlation to Gold.

Green dot is MicroStrategy's first purchase of Bitcoin. pic.twitter.com/gTglGcavOg

— Willy Woo (@woonomic) February 9, 2021
Cash reserve allocation to BTC, like Tesla and MicroStrategy, act as insurance for these companies.
Still, this trend is starting to hurt the dollar's value. While Bitcoin has set its sights on $50,000, the dollar index (DXY) is leaning towards a negative breakdown below $90.5. The currency index against competing reserve currencies has found support at $89.2 next.
If companies start to shed their cash balances for BTC, the declining popularity could hurt USD's value more than inflation.
Disclosure: The author held Bitcoin at the time of press.