Arbitrum Is Now Live on Ethereum Layer Two
Ethereum Layer 2 scaling solution Aribitrum has launched with some of DeFi's leading protocols integrated.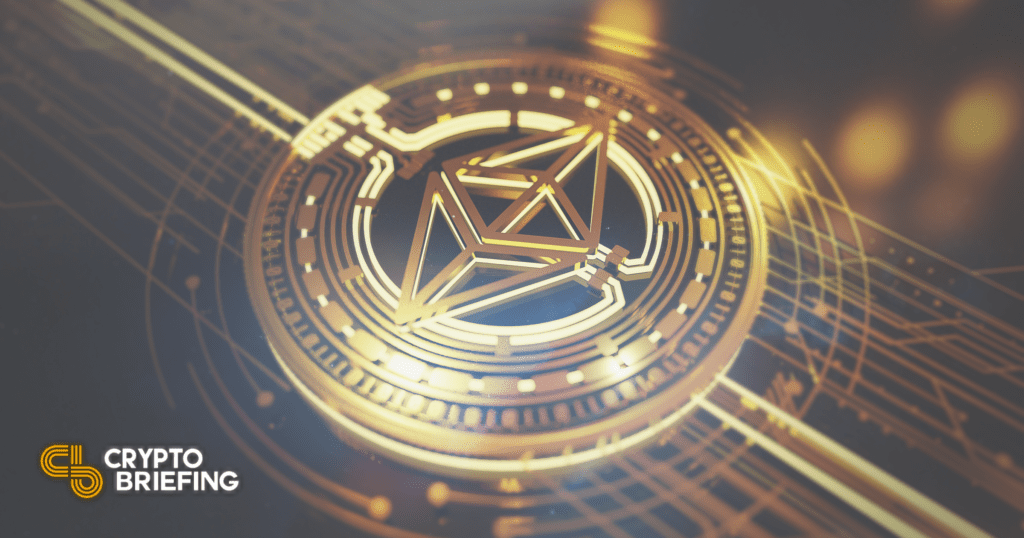 Key Takeaways
Layer 2 scaling solution Arbitrum has gone live on the Ethereum mainnet.
Arbitrum is launching with integration from more than 73 projects, including many of DeFi's leading "blue chips."
Arbitrum will leverage Optimistic Rollups to process transactions at a higher speed and lower cost than Ethereum mainnet.
Arbitrum launched on Ethereum mainnet today. Arbitrum is a Layer 2 protocol that seeks to scale and lower the gas fees on Ethereum by carrying transactions off-chain.
Arbitrum Launches With DeFi Integrated
The highly anticipated Optimistic Rollup scaling solution Arbitrum has launched on mainnet.
Offchain Labs is the developer behind Arbitrum. It launched its mainnet, known as Arbitrum One, today. According to the Arbitrum One Portal, the Layer 2 project is going live with a fully-fledged ecosystem of decentralized applications integrated. The list features many of Ethereum's leading DeFi projects, including Aave, SushiSwap, Uniswap, Balancer, Curve, and more.
Users will now be able to use these protocols on Arbitrum to trade, lend, provide liquidity, and yield farm with negligent fees and nearly instantaneous transaction speeds.
Commenting on the launch in a press release, Balancer Labs CEO and co-founder Fernando Martinelli said:
"Arbitrum is a leading Layer 2 solution. Its distinctive features in scalability, especially compatibility with Ethereum, lead this industry to recognize that it will optimize the user experience and enhance growth. Layer 2s show the promise of reducing ETH fees and network congestion, and we are excited Arbitrum is available to the Balancer ecosystem."
In addition to the mainnet launch, Offchain Labs has also announced that it has successfully closed a $120 million funding round. The raise was led by Lightspeed Venture Partners, while other participants included Polychain Capital, Ribbit Capital, Redpoint Ventures, Pantera Capital, Alameda Research, and Mark Cuban.
Arbitrum Is One of Ethereum's Top Scaling Solutions
Alongside Optimism, which is yet to launch after several delays, Arbitrum is one of the most anticipated Layer 2 scaling solutions on Ethereum. It uses Optimistic Rollups—a Layer 2 scaling solution that bundles thousands of sidechain transactions together into a single transaction verified and settled on Ethereum. The technology allows decentralized applications to easily port their smart contracts on Arbitrum with very minimal changes.
Moving a large portion of the transactions off-chain is Ethereum's scaling method of choice for the near and mid-term future. Expounding on the subject, in an Oct. 2020 blog post, Ethereum founder Vitalik Buterin wrote:
"The Ethereum ecosystem is likely to be all-in on rollups (plus some plasma and channels) as a scaling strategy for the near and mid-term future."
Arbitrum's rollup solution should be one of the main contributors to helping Ethereum scale. The leading smart contract blockchain is currently capable of processing around 15 transactions per second on its base layer. By contrast, off-chain solutions like Arbitrum could increase the throughput to 2,000 to 4,000 transactions per second.
Crucially, it is expected to bring significant reductions to gas fees and increase transaction speeds, two factors that would vastly improve the user experience.
Disclosure: At the time of writing, the author of this feature owned ETH.