These Ethereum Projects All Go Live on Arbitrum This Month
Arbitrum has assembled an all-star lineup for its end-user launch.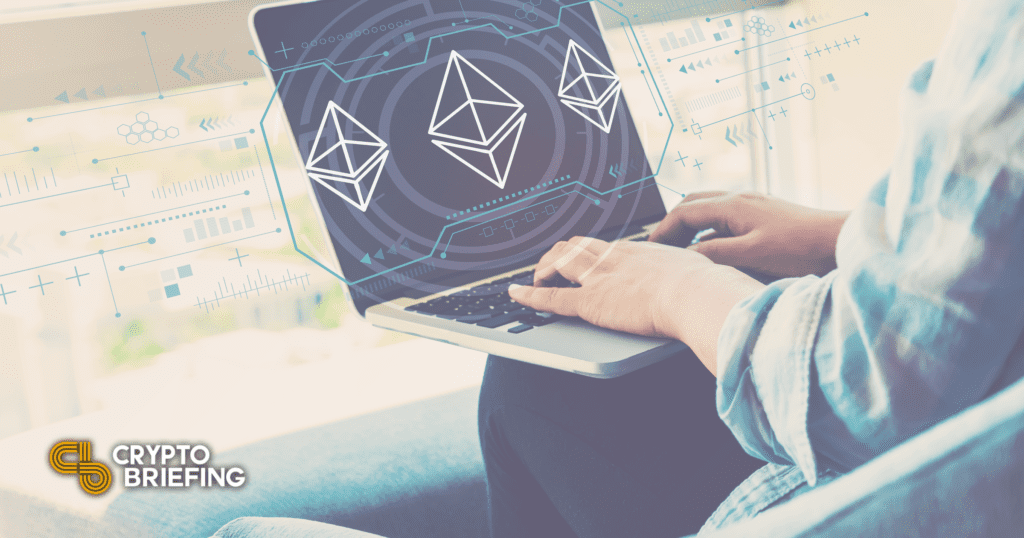 Key Takeaways
Ethereum scaling solution Arbitrum is set to launch later this month.
73 projects are ready to deploy, providing a complete ecosystem from launch.
As more scaling solutions come online, activity is expected to shift away from the main Ethereum network.
The Arbitrum team has launched the Arbitrum One portal, showcasing the wallets, apps, and tools available to use after the scaling solution goes live to the public later this month. So far, 73 projects are ready to deploy, featuring a host of DeFi "blue chips" along with many up-and-coming protocols.
The Arbitrum Ecosystem
Arbitrum is set for an explosive launch later this month.
The highly anticipated Ethereum Layer Two scaling solution will launch with integration from 73 projects, including many of the biggest names on the Ethereum network. Users can see which projects are ready to deploy by checking the Arbitrum One portal, released on Aug. 11.
🎆In preparation for our upcoming launch, we're happy to announce the release of the Arbitrum One Portal!🎆

Scroll through tons of the dapps, wallets & tools you know and love on Ethereum, as well as new ones making their debut on Arbitrum!https://t.co/4kUximmJ27

— Arbitrum (@arbitrum) August 11, 2021
The Arbitrum One portal has listed many so-called DeFi "blue chips," including Aave, Balancer, and Curve, along with major decentralized exchanges such as Uniswap and SushiSwap. By integrating so many established protocols from launch, Arbitrum will gain access to large amounts of liquidity, kickstarting its DeFi ecosystem. Users will also have access to a range of options for storing their funds on Arbitrum, with Metamask, Coinbase Wallet, and Math Wallet all enabled for integration.
Along with the big players, up-and-coming DeFi projects such as DODO are also bullish on Arbitrum's approach to scaling Ethereum, prioritizing development on the protocol. DODO CEO Lei Mingda commented on his experience onboarding DODO to Arbitrum, telling Crypto Briefing that the Layer Two "works even better than expected."
With so many DeFi opportunities, users will be able to provide liquidity, trade derivatives, and yield farm, all while taking advantage of Arbitrum's low-cost, high-speed transactions. The final piece to complete the Arbitrum ecosystem is its integration with Hop Protocol, allowing the instant transfer of funds back to Ethereum and other Layer Two protocols.
Arbitrum launched for developers at the end of May, allowing interested projects to start equipping their applications for compatibility with Arbitrum's optimistic rollups. Although Arbitrum has been slow to roll out the protocol for end-users, the team explained in a blog post that they want as many applications as possible ready to deploy to create a fair and equal launch, stating:
"To facilitate a fair launch and a robust ecosystem from inception, we will be opening Arbitrum for developers first, so that projects joining the initial cohort have time to set up the infrastructure and test."
Arbitrum's main competitor, Optimism, is taking a different approach, opening an alpha version of the protocol to end-users while onboarding projects. This method has led to controversy over the priority given to certain projects for onboarding. SushiSwap CTO Joseph Delong recently accused Optimism of giving preferential treatment to Uniswap due to the influence of venture capital investors. Optimism denies any preferential treatment, stating its reluctance to onboard SushiSwap was down to its commitment to building a secure system through rigorous testing.
Both Arbitrum and Optimism are part of a larger effort to scale Ethereum, increasing transactions per second and reducing gas fees. Ethereum co-founder Vitalik Buterin has frequently commented that various scaling technologies such as optimistic rollups are likely to host the majority network activity in the near and mid-term future.
Disclaimer: At the time of writing this feature the author owned BTC and ETH.