Ark Investment Makes Its Case for a Greener Bitcoin
Bitcoin and renewable energies can have a mutually beneficial partnership, says Ark Invest.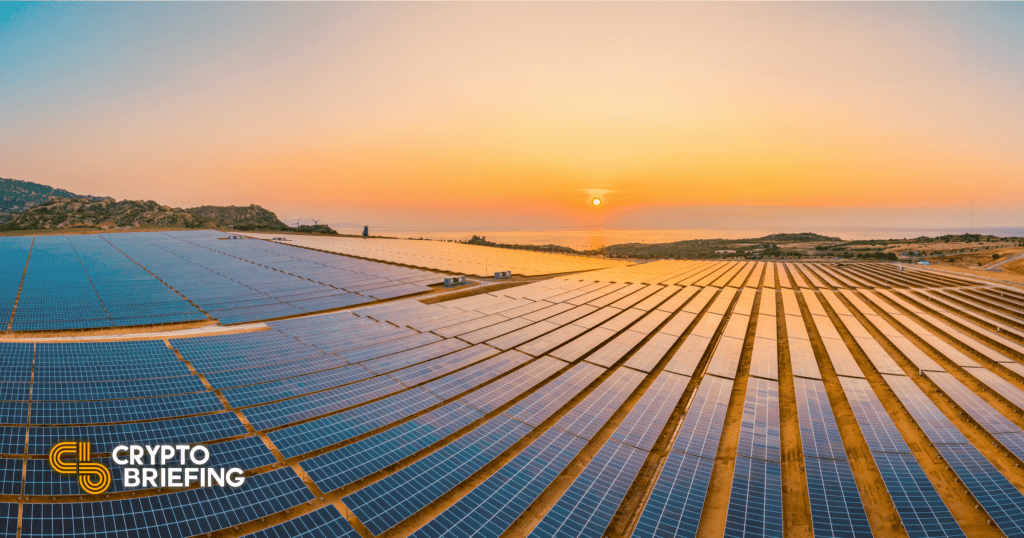 Key Takeaways
Renewable energy sources often suffer from excess energy production at certain times.
This extra energy could be used to mine cryptocurrencies and create a profit.
This would generate extra revenue and drive investment to renewable energy sources.
ARK Investment Management published a report rejecting the well-known narrative of Bitcoin's heavy environmental impact.
Bitcoin: A Battery for Renewable Energies?
One of the primary criticisms against Bitcoin is its negative ecological impact. The amount of electricity needed to mine BTC, for instance, is enormous.
The Cambridge Center for Alternative Finance estimates Bitcoin's power consumption to be around 113.88 TWh per year. Put otherwise; Bitcoin consumes nearly .5% of the world's total electricity needs.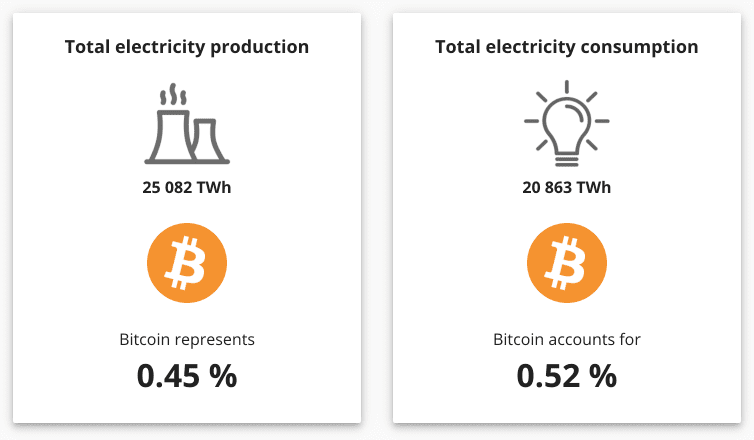 This data, coupled with growing worries around climate change, give critics ample firepower to level at the leading cryptocurrency.
Yesterday, however, Ark Investment, a fast-growing investment firm with strong ties to crypto, strongly disagrees.
In a recent report titled "Solar + Battery + Bitcoin Mining," Ark researchers write in their report:
"A world with bitcoin is a world that, at equilibrium, generates more electricity from renewable carbon-free sources."
Ark has been quite active both directly and indirectly in cryptocurrencies. The firm has actively invested in Grayscale's Bitcoin shares and was a large buyer of Coinbase shares shortly after its listing. The ARKK Innovation ETF also offers investors exposure to companies like Tesla and Square, both of which hold Bitcoin on their balance sheets.
Thus, the report is backed by clear financial incentives. And to protect these incentives, the research team has gone as far as to describe Bitcoin as an "economic battery."
Imagine two identical solar energy farms. During the day, they both produce a surplus of energy. At night, the demand for energy spikes at a time when more solar energy cannot be created.
Farm 1's solution is to store the excess energy in batteries during the day and distribute the energy later when the demand rises in the evening.
Farm 2's solution is to use this excess of energy during the day to operate a Bitcoin mining facility. By selling their rewards from mining, they can still profit from the excess energy gathered during the day without purchasing expensive energy batteries. These profits can then be reinvested in expanding a solar farm's facility by buying more land or more solar panels. Alternatively, the Bitcoin can be sent to locations where inexpensive green energy is difficult to create and help subside costs in that area.
A similar system is already in place in Norway, where energy giant Aker already uses Bitcoin mining to increase its profits. In this way, Ark researchers and others argue, Bitcoin can become a metaphorical battery for exporting green energy.
Still, pundits have actively criticized this position, most notably Elad Verbin of Lunar Ventures. He writes:
"If Bitcoin was a battery, then the more electricity you'd put into it, the more 'charge' you'd get. But that's not the case: in Bitcoin, more electricity does not buy 'more Bitcoin,' it rather buys 'more security,' a common good for the entire Bitcoin system. And security is not an asset, and cannot be later traded."
Ark also added that "though this model is interesting and illustrative, it is by no means complete" and has underlined that further research into the subject will be a key focus for the firm.
Disclaimer: The author held BTC, ETH, and several other cryptocurrencies at the time of writing.