Energy Giant Plans to Use Bitcoin as an "Economic Battery"
European energy giant Aker's foray into Bitcoin means much more than what meets the eye.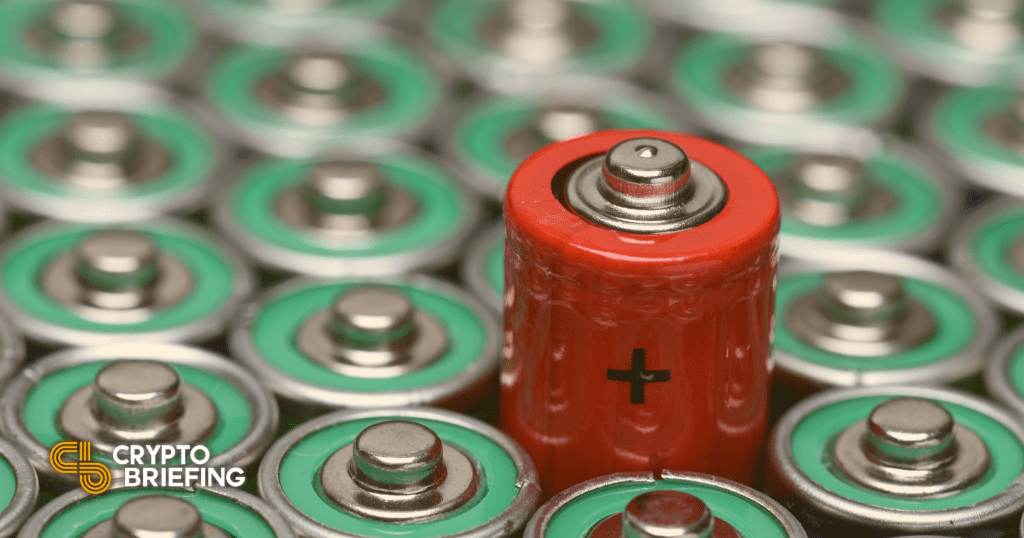 Key Takeaways
Aker's child company Seetee has partnered with Blockstream to run global Bitcoin mining operations.
The strategy will use BTC as "a load-balancing eco­nom­ic battery" to accelerate renewable energy use.
Together they plan on promoting Bitcoin microtransactions using the Lightning Network (LN) and Blockstream's Liquid network.
Aker is one of the first companies to begin exploring Bitcoin's use as an "economic battery" after investing $58 million in its BTC-focused subsidiary Seetee.
Bitcoin as an Economic Battery
Aker ASA's owner Kjell Inge Røk­ke penned his thoughts on Bitcoin in a 23-page investor letter, covering Bitcoin's relevance in the financial and energy sector.
The 62-year old billionaire believes that Bitcoin could be several things from a financial instrument to an energy battery.
According to Røk­ke, Bitcoin can be used as a storage device to increase renewable energy sources' efficiency.
The problem with renewable energy like solar, wind, or hydroelectric power is that they are generated in remote areas. The transmission and storage of renewable energy is the biggest roadblock to its growth.
While Bitcoin cannot bend physics laws to run a water heater, the mining process can convert the excess electricity to Bitcoin. This stored value in economic batteries can be used to scale renewable energy plants.
Blockstream is now in partnership with @Seetee_io (parent @akersolutions) to build solutions for harnessing stranded energy sources & boosting power grid efficiency with #Bitcoin mining, & financial products for industrial applications with @Liquid_BTC. ⛏️ https://t.co/p3OcVLQJnD pic.twitter.com/Sog50LCX0C

— Blockstream (@Blockstream) March 8, 2021
Aker is not the first electricity producer to introduce Bitcoin mining to improve cost efficiency. Iran and Russia have established similar Bitcoin mining plants near local plants.
In the past, companies in Japan and Australia have also attempted to move P2P energy trading using blockchain.
Promoting Micropayments
Røk­ke has included excerpts from his own childhood and early entrepreneurial days to explain the importance of progress and how he missed the internet revolution. Bitcoin, in his viewpoint, is still in its early days.
Still, the veteran businessman is also not oblivious to Bitcoin's scalability problems and the limitations imposed by its supply.
Bitcoin's design reduces the mining reward every four years in an event called a "halving." Because of this event, miners will soon lose the incentive to mine BTC. Røk­ke states that "fees are the only vi­able long-term com­pen­sa­tion mech­a­nism."
Blockstream and Lightning Labs are trying to fix this with respective solutions like the Lightning Network and Liquid Network.
Seetee will use "Block­stream's Liq­uid and El­e­ments prod­ucts for in­dus­tri­al ap­plications: for­eign ex­change, cash man­age­ment, trade settle­ments, emis­sion ver­i­fi­ca­tions."
Finally, Røk­ke said that Bitcoin already leads gold in 30% less CO2 emissions as a store of value. While not entirely convinced that Bitcoin can dethrone gold, he certainly believes that Bitcoin has more upside potential than gold in the future.
Disclosure: The author held Bitcoin at the time of press.