Before India Enjoys Mass Adoption, It First Needs to Fix Bitcoin's Image
Now that the celebrations have died down, Indian Bitcoin entrepreneurs have a lot of work to do before crypto enjoys mass adoption.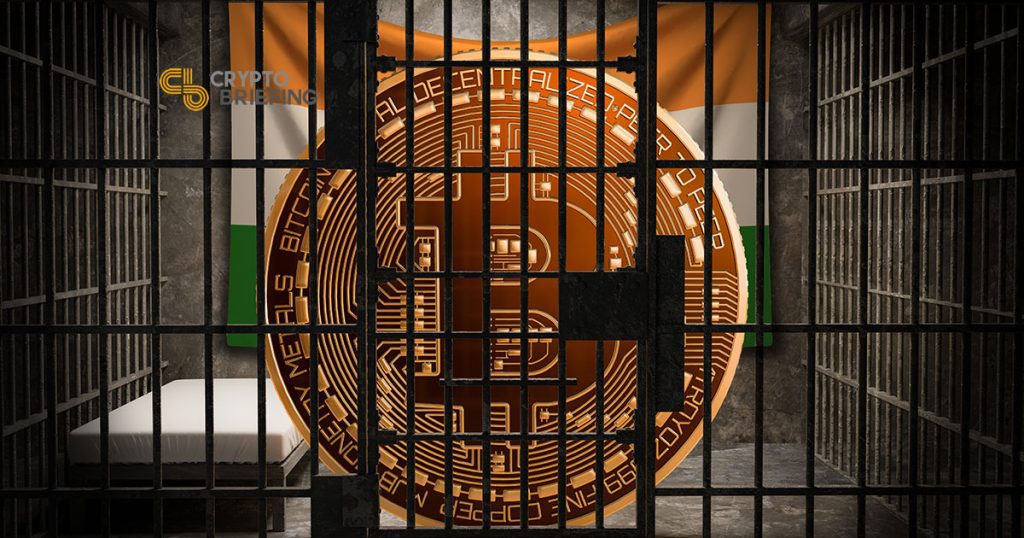 Key Takeaways
India's top court lifted an infamous Bitcoin ban in March of this year.
Despite the rise of a new era in the country, many entrepreneurs must first undo much of the population's illiteracy when dealing with Bitcoin.
This undoing project has meant rolling out large educational campaigns and easy-to-use services.
Although India has lifted its historic ban on trading Bitcoin, the two years barring such activity has taken its toll. Entrepreneurs throughout the country are now faced with the difficult task of convincing new users that crypto is the real deal.
Lifting the Ban Was Just the Beginning
A ruling in March lifted a two-year-long ban on Bitcoin trading and other related activities in India. The ban had prevented banks from working with crypto businesses and led to the shutdown of a once-thriving industry.
When the country's top court eventually ruled that such a ban was "illegal," many celebrated the beginning of an era. Various crypto firms began rolling out new features, as well as attracting foreign investment.
CoinDCX, one of the largest exchanges in India, closed a $3 million Series A funding round led by top American investors. Still, Neeraj Khandelwal, the company's CTO, told Crypto Briefing in an interview that user adoption has been slow.
"The ban lifting and COVID-19 happened at roughly the same time. This slowed down the whole economy. But India is seeing a gradual increase in crypto, and dormant users are coming back."
That final point is critical. Platforms are not seeing new users converting to digital money. Instead, old users who had been barred since 2018 are merely reemerging.
Ashish Singhal, the CEO of the Indian payments platform CRUXPay and another service called CoinSwitch, reported similar findings.
"There has been an uptick on both platforms since the ban was lifted," said Singhal. "We're also seeing interest due to broader economic uncertainties. But there are not a lot of new users. Activity is mostly from old users reactivating."
India Tries to Rebuild Bitcoin's Image
The world's third-largest economy is facing a unique confluence of forces.
First, the rapid spread of COVID-19 around the world has taken its toll on the economy.
Like many other asset classes, Bitcoin is viewed as a speculative asset rather than a form of payment. And as markets crashed around the world, BTC followed in near lockstep. Fewer citizens are taking on any kind of financial risk, Bitcoin included.
Second, the ban may have caused irreparable damage to Bitcoin's image.
While those in the crypto space may give little credence to vitriol spouted against their favorite cryptocurrencies, new users without any understanding of the technology have been all ears. When the Alpha bank says that Bitcoin is only used for illegal activity, the masses listen.
It is this connotation that Khandelwal and Singhal are truly up against.
At CoinDCX, the team whipped up an educational campaign to help hesitant users learn about the world of digital assets. Called "Try Crypto," Khandelwal said the campaign attracted 50,000 new users to the exchange.
➡️The First Stage of #TryCryptoMovement completed with 50k users onboarded

➡️Overwhelming participation for #MCO and #CRO Net Buy Battle

➡️Zero Fees on INR Deposits and Withdrawals

And more.

Read here: https://t.co/Atxdx3t0ik#TryCrypto

— CoinDCX: Making Crypto Accessible to Indians (@CoinDCX) May 1, 2020
And as the Indian National Stock Exchange just passed the Chicago Mercantile Exchange (CME) as the worlds largest derivatives market, he hopes that his derivative crypto products will do the same.
Singhal's companies are working on a slightly different vertical.
CRUXPay is a crypto wallet that doubles as a blockchain name service, turning complicated addresses into human-readable ones. Similarly, CoinSwitch allows everyday users to buy, sell, and trade cryptocurrencies without having to create an account or join an exchange.
Both of Singhal's products are clearly focused on newcomers to the industry.
His company today announced that they would also launch an exchange platform exclusive to Indian citizens this summer.
Like his previous services, CoinSwitch Kuber will make it easy for users holding Indian rupees (INR) to buy and sell cryptocurrencies. He said:
"We are eager to play a role in achieving mainstream adoption for digital assets in India. A simplified on-ramping experience through INR is the key to mainstream adoption, and CoinSwitch Kuber, created specifically for Indian citizens, will provide just that."
Ultimately, lifting the Bitcoin ban was just the first step.
Now, entrepreneurs throughout the country are focused on the same objective as the rest of the world: mass adoption.