Binance Serves The Filet Mignon Of Token Platforms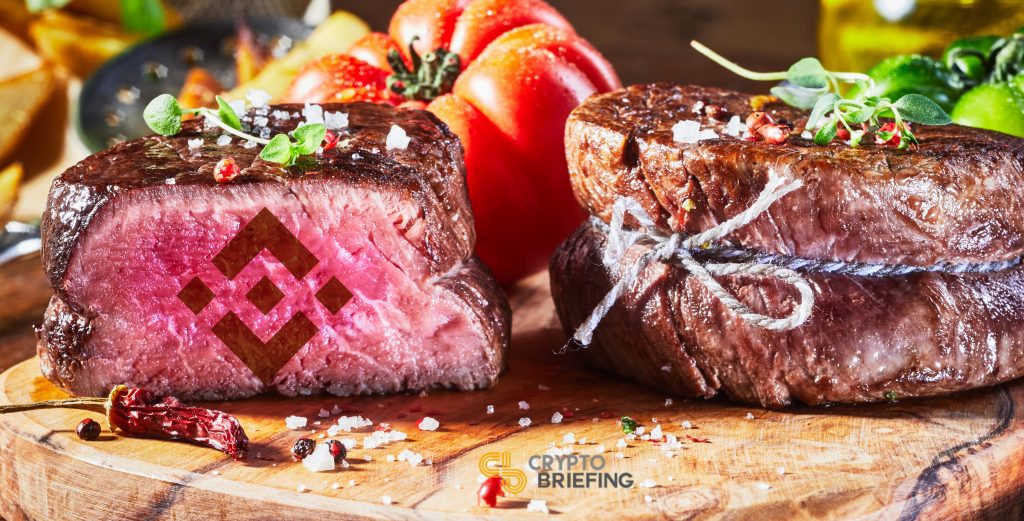 Crypto exchanges are busily competing for entrepreneurial talent. On the 10th birthday of the Bitcoin genesis block, Binance is raising the standard for new coins. Binance Launchpad is the exchange's new token sale platform, and the plan is to support, borrowing a phrase from Blockchain Capital's Spencer Bogart, the "creme de la crypto." The idea, according to the announcement, is to build a "healthier token launch market," to replace the ICOs whose standards were closer to Taco Bell than to filet mignon.
Binance Launchpad will unveil new tokens at a pace of one or more per month. It already has a couple of token sales under its belt, including Bread and Gifto. But they appear to be having a second grand-opening; noticeably missing from the announcement is any reference to an ICO.
To start 2019, Binance Launchpad will host token sales for Tron-powered peer-to-peer file-sharing project BitTorrent (BTT) and Fetch.AI, an artificial intelligence-fueled blockchain network. Binance CEO Changpeng Zhao already has a budding friendship with the Tron CEO, and now their companies are teaming up, too.
Excited to unveil our new token BitTorrent $BTT and its crowdfunding on #BinanceLaunchpad!! The @BitTorrent token is the first of many steps towards achieving mass adoption of a truly decentralized internet. Come to #niTROn2019 for more info 😉 @binance https://t.co/PwQZuYRKN2

— H.E. Justin Sun 🅣🌞🇬🇩 (@justinsuntron) January 3, 2019
The Binance CEO wrote in a blog post:
BitTorrent is a decentralized project by nature, with a large user base, that is now adding a new token economy to their use case. Through Launchpad, BitTorrent will have greater access to resources across the Binance ecosystem. This will be a case study for existing projects.
If you want to participate in the BitTorrent or Fetch.AI crowdsales, Binance Launchpad will be your only option. But Binance Launchpad is open to accepting other cryptocurrencies such as Binance Coin, bitcoin and Ethereum based on the payment methods accepted by the coin issuer.
---
Crowdsale 2.0 Is Here
The platform means more competition for blockchains like Ethereum, which built half of its business model around ICOs. It's also a reflection of the changing landscape on the heels of the SEC's crackdown on unregistered security tokens. Binance has taken on the task of cleaning up a token sale market muddied by failed projects and recent regulatory actions.
Rather than sit idly by and watch the market for blockchain startups dry up along with any hopes for mainstream adoption, Binance hopes to create a higher standard. The company boasts a "rigorous vetting process to select projects that are compliant, have strong teams and products for large scalability and benefit the global cryptocurrency community." Clearly, they are trying to avoid the next scam or even flop for the sake of the community.
If anyone stands a chance, Binance, whose trading volume in the last 24 hours hovers at $661 million, has a fair shot. They're targeting "high-quality token projects" and in return will provide the security and visibility that the Binance brand has to offer, as millions of exchange users will be informed about new coins.
We are lifting off with two projects which have strong existing teams and products: Fetch.AI and BitTorrent. Both projects are bringing real use cases to the industry, which will help bring crypto adoption to users around the world.
Binance Launchpad picked a busy day to go live. In addition to the 10th birthday of Bitcoin's genesis block, Jan. 3 also marks the first proof-of-keys event.
With all eyes on crypto exchanges, CZ has triumphantly tweeted that Binance has experienced more deposits than withdrawals.
The author is invested in digital assets, including bitcoin which is mentioned in this article.