Binance Jersey Lightens The Brexit Mooed For UK Crypto Fans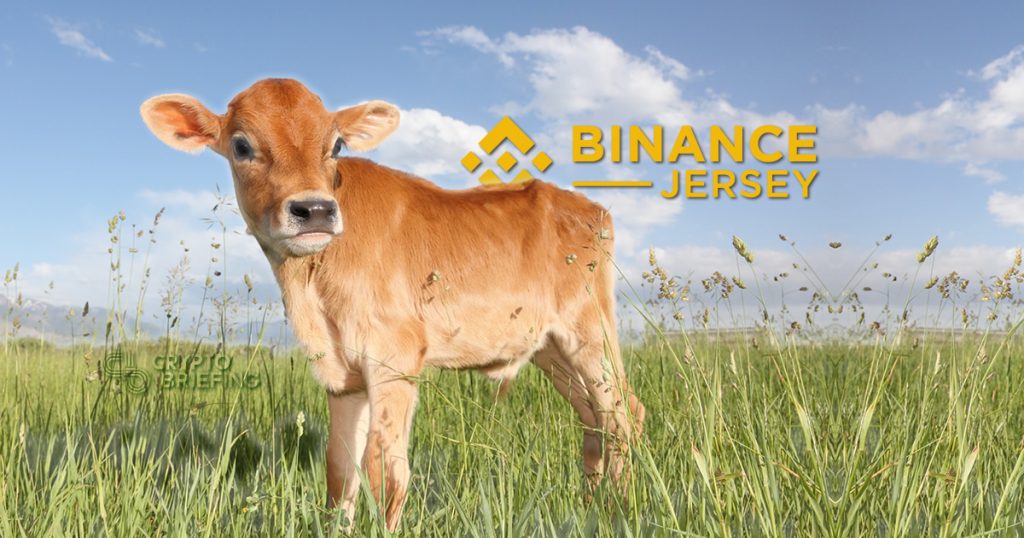 Binance has been on an all-out expansion binge over the last few months, and today's announcement that the crypto exchange is expanding to Jersey is the latest example. With a focus on providing easy on- and off-ramps to the British pound and the Euro, Binance clearly believes that the UK economy isn't, in the words of Monty Python, dead yet.
Wei Zhou, CFO of Binance explained that "Expanding the cryptocurrency exchange markets with fiat currencies in the European region is opening new economic opportunities for Europeans as well as freedom from looming Brexit uncertainty where the pound and euro are also in concern."
Brexit has been an unmitigated disaster for the UK's identity, but the economic ramifications of the indecision have yet to be fully realized. According to The Independent, £41 trillion in derivatives face an uncertain fate that has not been clarified despite Theresa May's historic defeat in Parliament yesterday. Trillions more in European contracts are at threat.
The gloomy outlook for the UK is not shared by its island neighbor, which is independent of the UK and the European Union, holding an unusual position as a parliamentary democracy that is protected by the UK.
Jersey is known for being an offshore financial center, with generous tax regulation and a thriving economy built on the banking sector. It was also the first jurisdiction in the world to approve a regulated Bitcoin fund, back in 2014 – which was announced as part of an initiative by the Jersey Financial Services Commission to become a global magnet for digital currencies.
---
Binance And The Bear
Binance believes Jersey will be a major driving force as cryptocurrency usage becomes more prevalent throughout Europe; and although the hypothesis that Britons will flock to digital assets as the UK's economy begins to feel the fallout of Brexit is unproven, there is clearly a sense that the exchange is filling a need.
"Jersey has in place an existing legal and regulatory framework for cryptocurrency into which Binance Jersey easily fits," said Zhou. "Jersey is an undisputed pioneer in blockchain development leveraged by this strong framework and talent pool. Binance Jersey hopes to increase Jersey's competitive advantage in banking from other jurisdictions competing for cryptocurrency-related business as the island's cryptocurrency regulation allows."
The bear market has not slowed Binance's growth perceptibly – as well as the new Jersey exchange, Binance is launching a decentralized exchange (DEX) and has added a Singapore exchange too.

Trading pairs for the new exchange include BTC/GBP, ETH/GBP, BTC/EUR and ETH/EUR.
The author is invested in digital assets.