Binance Loses Another Banking Partner Amid Global Regulatory Storm
Paysafe Payment Solutions, Binance's euro banking partner, is withdrawing its support, prompting the cryptocurrency exchange to transition to a new undisclosed service provider.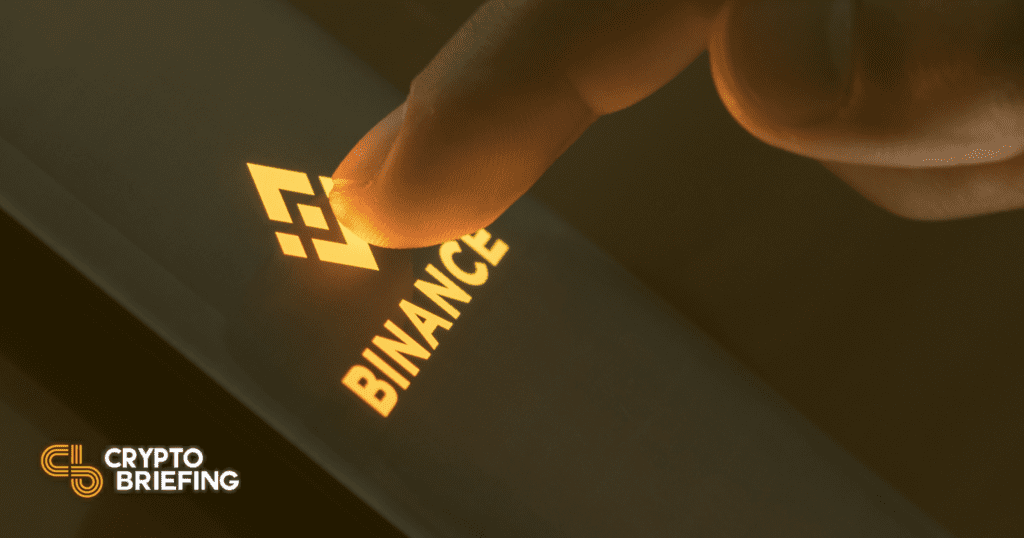 Binance, the industry's biggest cryptocurrency exchange, is set to lose the support of its current euro banking partner, Paysafe Payment Solutions. The exchange has notified its users via email that Paysafe's euro support will terminate after September 25, 2023.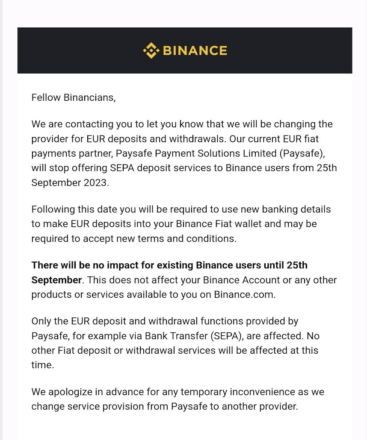 The exchange is planning to transition to a new service provider for euro transactions via SEPA bank transfers. However, the identity of the new provider remains undisclosed. Binance has advised its users to update their banking details and accept new terms and conditions to continue using SEPA services beyond September 25.
Binance has confirmed that the existing methods for transacting in other fiat currencies and cryptocurrencies on its platform will remain unaffected.
Despite all this, a Binance spokesperson told Cointelegraph that this move "is 'not related' to the exchange's recent departure from multiple countries within the European Union."
Facing Regulatory Headwinds
This announcement comes at a time when Binance is facing increasing regulatory scrutiny worldwide, resulting in the suspension of its operations in several countries.
In Australia, the local Binance branch was abruptly disconnected from the country's banking system, prompting a search for a new third-party payment provider. The former banking partner, Cuscal, stated that Binance failed to meet the platform's compliance regulations.
Binance requested to withdraw from Cyprus, in order "to prepare our business to be fully compliant with MiCA" for other EU markets. Recently, however, Binance announced its withdrawal from the Netherlands in mid-June, stating that Dutch customers would only be able to withdraw funds from July 17 onwards. Shortly after, Belgian authorities demanded the exchange cease all services immediately.
On the other side of the world, the director of Binance Brazil was summoned by the parliament for an ongoing investigation into alleged pyramid schemes, while the United States Securities and Exchange Commission sued the largest exchange for 13 counts of selling unregistered securities, fraud and more.