Binance Plans Virtual Assets Industry Hub in Dubai
The world's largest cryptocurrency exchange is making moves toward a virtual assets hub in Dubai.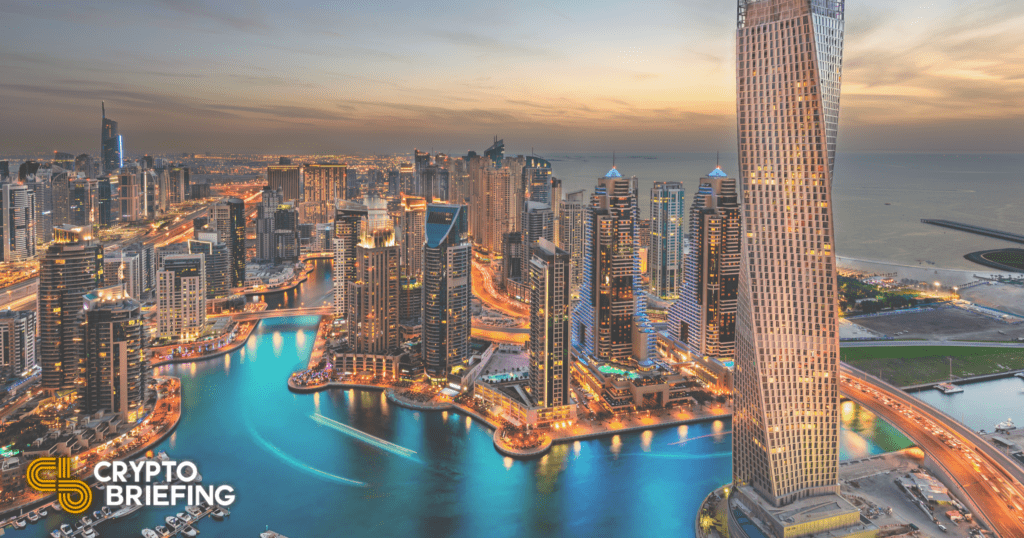 Key Takeaways
The Binance team has announced an agreement with the Dubai World Trade Centre Authority.
The agreement has been established in order to facilitate the growth of an industry hub for the crypto world.
Binance claims it will share the knowledge it has acquired through its experience dealing with various regulators.
Binance announced today that it has signed an agreement with the Dubai World Trade Centre Authority to cooperate on creating an industry hub for the global virtual assets space.
Binance Courts Dubai
Binance, the world's largest cryptocurrency exchange, announced today that it has signed a Memorandum of Understanding with the Dubai World Trade Centre Authority to "outline the vision of accelerating the set-up of a new industry hub for Global Virtual Assets." The Dubai World Trade Centre is a business hub, collaboration space, and conference center in the heart of Dubai's business district.
According to the Binance team, the goal of the MoU is to facilitate long-term economic growth via digital innovation by helping establish Dubai as the new virtual asset hub of the world. Binance wrote that Dubai's agenda would help grow the global economy in general.
More specifically, the Binance team wrote that it will share the experience it has accrued from its time spent "collaborating with global regulators" in furthering the regulatory landscape of digital assets. The team wrote:
"The goal is to assist crypto exchanges, businesses that offer blockchain and Distributed Ledger Technology (DLT) services, and a wide range of digital currencies and assets to become licensed in Dubai."
It is true that Binance is relatively experienced in dealing with regulators. For example, in July, Binance was warned by Italian regulators that it was not authorized to operate in Italy. This came only two days before Binance blocked users from making withdrawals using British Pounds or Euros, likely in response to regulatory scrutiny.
Binance and its CEO Changpeng Zhao (CZ) are rather vocal in the world of crypto. Just today, a Binance blog post was published in which CZ laid out some of his thoughts surrounding Central Bank Digital Currencies. Last month, it launched a crypto rights campaign that outlined "10 fundamental rights for crypto users."
Disclosure: At the time of writing, the author of this piece owned BTC and several other cryptocurrencies.