Binance Smart Chain May Clone Ethereum's EIP-1559 Update
Binance Smart Chain may introduce a gas fee burn mechanism akin to Ethereum's EIP-1559 update.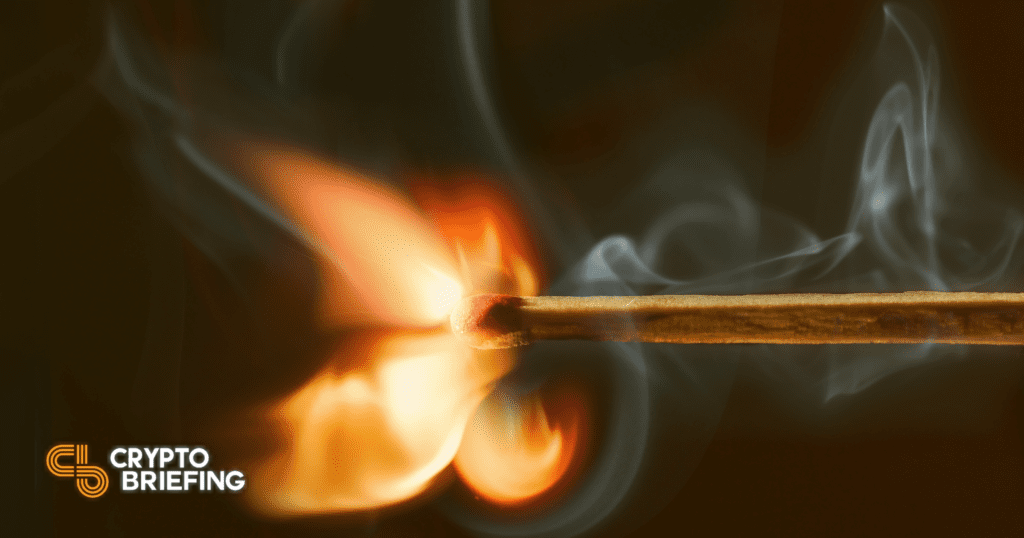 Key Takeaways
Binance Smart Chain developers have proposed a new fee burning update called BEP-95.
If implemented, the update will burn a portion of the transaction fees paid in BNB for all transactions on the blockchain.
The proposal shares similarities with Ethereum's EIP-1559 update.
Binance Smart Chain is looking to replicate Ethereum's gas fee burning mechanism. If introduced, the BEP-90 gas fee proposal will add more deflationary pressure on BNB, in addition to the token burns that already run quarterly.
New Proposal Suggests Burning BNB
Binance Smart Chain may introduce a similar update to Ethereum's EIP-1559 fee burn proposal.
Today, the core development team behind Binance Smart Chain proposed a change to the network's gas fee under the name BEP-95.
"The abstract behind this BEP is to speed up the burning process of BNB," a blog post announcing the proposal read.
According to the announcement, every block on the network will burn a set ratio of the gas fee rewarded to validators. The team has suggested that 10% of the fees should be burned, though the burn ratio would be adjustable through governance.
Binance already burns significant portions of the BNB supply quarterly. BEP-95 would add further deflationary pressure on the token.
While BEP-95 would reduce the amount of BNB validators and delegates receive, the fiat value of the rewards "may increase," the announcement noted. Validators and delegates will vote on the proposal.
Binance Smart Chain is a centralized fork of Ethereum. Binance launched the platform in September 2020, and the project's developers have since replicated many of Ethereum's core features.
Ethereum introduced a fee burning proposal called EIP-1559 through its London hardfork in August. EIP-1559 burns a portion of the gas fee, paid in ETH, with every transaction on Ethereum. The feature was partly introduced to make gas fees more predictable. To date, EIP-1559 has burned close to 600,000 ETH.
EIP-1559 also added deflationary pressure on the ETH token supply. As network activity has grown, EIP-1559 has been a major catalyst for ETH's price run over the last few months.
With a similar gas fee burn in place, Binance Smart Chain's BNB token could experience a similar rise. Binance Smart Chain is currently the second-largest smart contract platform behind Ethereum, with about $20 billion in total value locked.
To attract new activity to the network, Binance recently announced a $1 billion fund to support new projects, which may have also helped BNB rally. The token is up more than 40% in the last 30 days, trading at around $500 according to CoinGecko.
Notably, Binance Smart Chain is not the only blockchain to propose a token burn that shares similarities with EIP-1559. The Ethereum sidechains Polygon and xDAI are also planning to launch their own versions of the Ethereum update. Terra, meanwhile, has just announced that it will burn 10% of its token supply next week.
Disclosure: At the time of writing, the author of this feature owned ETH.