Binance Trust Wallet Adds Credit Card And XRP Support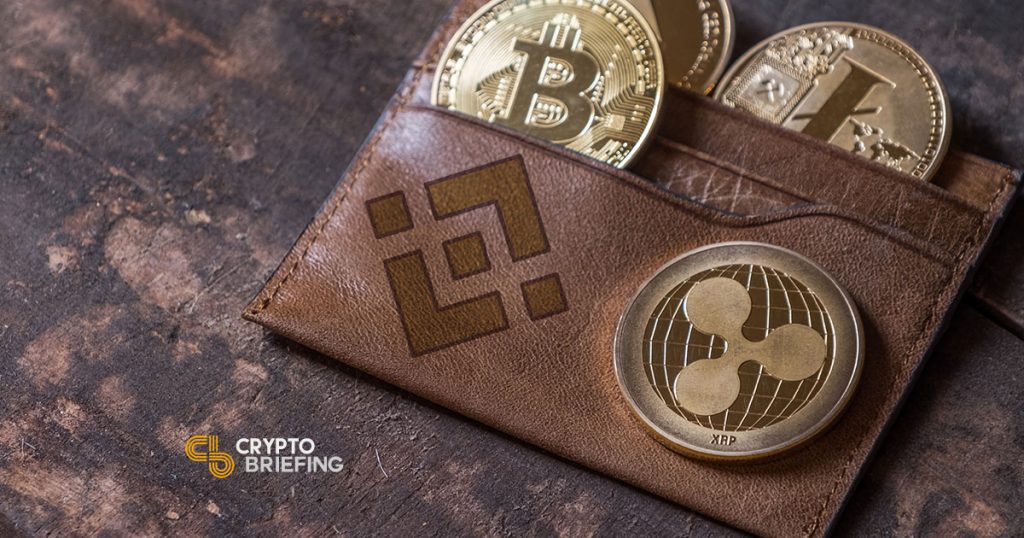 Binance, the world's largest cryptocurrency exchange by trading volume, has just announced the addition of XRP to its native wallet. The third-largest cryptocurrency joins 16 other digital assets including Bitcoin, Ether, Bitcoin Cash, and Litecoin on Trust Wallet, the platform's secure storage solution.
In addition to holding XRP, Trust Wallet users will also be able to buy cryptocurrencies with credit or debit cards, through a collaboration with payments provider Simplex.
The addition of credit card support comes right on the heels of the decision to open-source the wallet's base code, with Trust Wallet Core. By open-sourcing its core code, the storage solution allows other developers to build on top of Trust Wallet Core, and create their own dApps (decentralized applications) and wallets.
The latest developments add one more achievement in Binance's overall campaign to increase global crypto liquidity and accessibility. Viktor Radchenko, Founder of Binance's Trust Wallet, stated:
"We want to increase access to crypto and decentralized applications for all users. Adding credit card payments is one piece to furthering cryptocurrency adoption and realizing our larger vision in helping to bring the freedom of money."
Trust Wallet will also be integrated into Binance DEX, an upcoming decentralized exchange, which is to be built on Binance's native blockchain. Binance DEX is set to launch in early Q2 of 2019.
So far, 2019 has been a year of significant updates for Binance, as well as for the XRP ledger. Not only has the exchange enabled credit card payments on its main platform and added XRP as a base pair, but Binance CEO Changpeng Zhao has also expressed interest in becoming an xRapid partner in the future. If the trend continues, Binance can help develop greater infrastructure for both platforms can as the year rolls on.
---
The author is invested in digital assets, including BTC, ETH, and XRP