Binance's Enjin-Based Digital Collectibles Make a Splash on OpenSea
But the trend may be short-lived.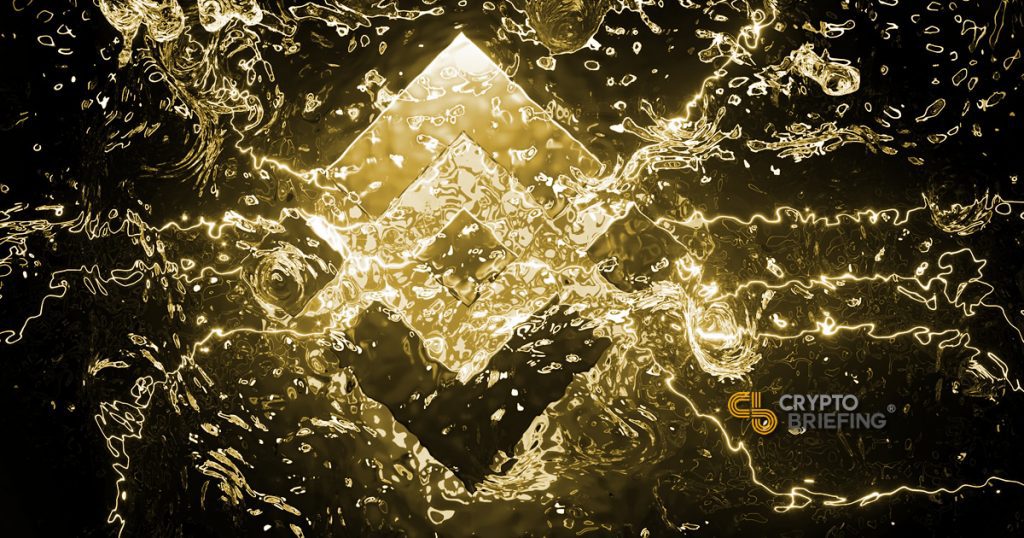 The largest digital collectibles market on Ethereum, OpenSea, has reported that Binance's non-fungible tokens made quite the splash, accounting for a significant portion of its January activity.
Last week, OpenSea stated that $34,000 worth of Binance NFTs have been traded so far. Live data indicates that trading volumes have risen to $48,000 (262 ETH) since then.
The news refers to several series of NFT tokens that the exchange minted as holiday promotions since December. Binance created over 34,000 collectible tokens based on Enjin's ERC-1155 standard and gave them away to users who participated in the campaign.

Breaking Down the Stats
Binance's NFT tokens have been in circulation for roughly seven weeks. This means that its tokens experience an average weekly trading volume of 37 ETH ($6,700), which would place the exchange's NFTs among OpenSea's top 15 NFTs on a typical week.
This volume is partially driven by high-priced tokens. Two of Binance's rarest and most expensive tokens to date were auctioned for 29.8 ETH, or $5,400. However, many Binance tokens are not rare. Right now, coinholders are asking 0.3 ETH ($55) for the average Binance NFT token, and the least expensive tokens are being sold for 0.007 ETH ($1.25).
Will Binance's Success Continue?
Binance's performance on OpenSea might not be a lasting trend. Weekly volumes have fallen to just 3.8 ETH ($670), perhaps due to the fact that the exchange only issued one series of tokens in January. Trading volumes may pick up once again if Binance decides to issue more tokens, but for now, its NFTs sit at #31 on OpenSea's volume ranking list.
Putting market performance aside, the fact that Binance is willing to embrace NFT tokens is an accomplishment in its own right — seemingly a first for any major exchange. If Binance decides to create NFT tokens with real applications in the future, those tokens might become a permanent success. Incidentally, Binance Chain's BEP-7 standard suggests that NFT tokens could be used to manage VIP user privileges and event access.
However, Binance hasn't expressed definite plans to use NFTs in that way.
Facing the Competition
Binance has briefly demonstrated that its NFTs have some value, but the company clearly has a long way to go before it surpasses more established NFT projects.
Decentraland, a virtual world that uses NFT tokens to record its property claims, is currently topping the charts at OpenSea. It has a weekly trading volume of 475 ETH, or $86,000. Since Decentraland will go live later this month, it may see even greater volumes in the near future.
Gods Unchained, an NFT-based trading card game, is also performing well. As OpenSea notes, the game saw two of its cards auctioned for over 200 ETH ($36,000) in January.
Other top-performing NFT projects include MyCryptoHeroes (an RPG), CryptoVoxels (a Minecraft-like game), and SuperRare (a digital art marketplace) — rounding out the top five listings on OpenSea.