Bitcoin's Rising Tide Lifts Alt Boats
Augur gained by nearly a third.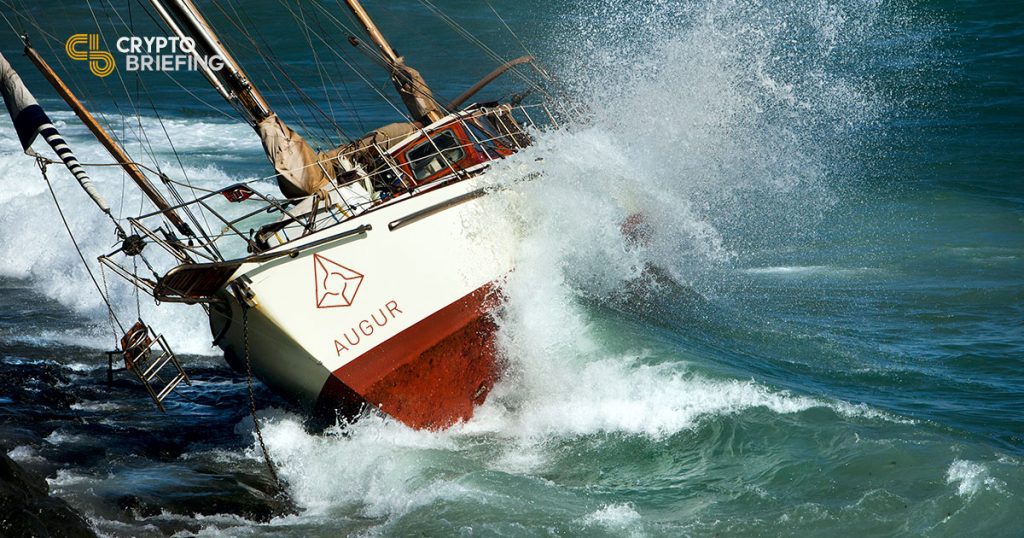 Friday is turning into the greenest day of the week for most of the crypto market. After successfully holding its gains yesterday, Bitcoin is now continuing its run towards $11,000.
The altcoin landscape is even more interesting, with several strong outliers in a fairly green sea. And then there's the rogue wave from Augur – up 29.18% in a single day as of writing.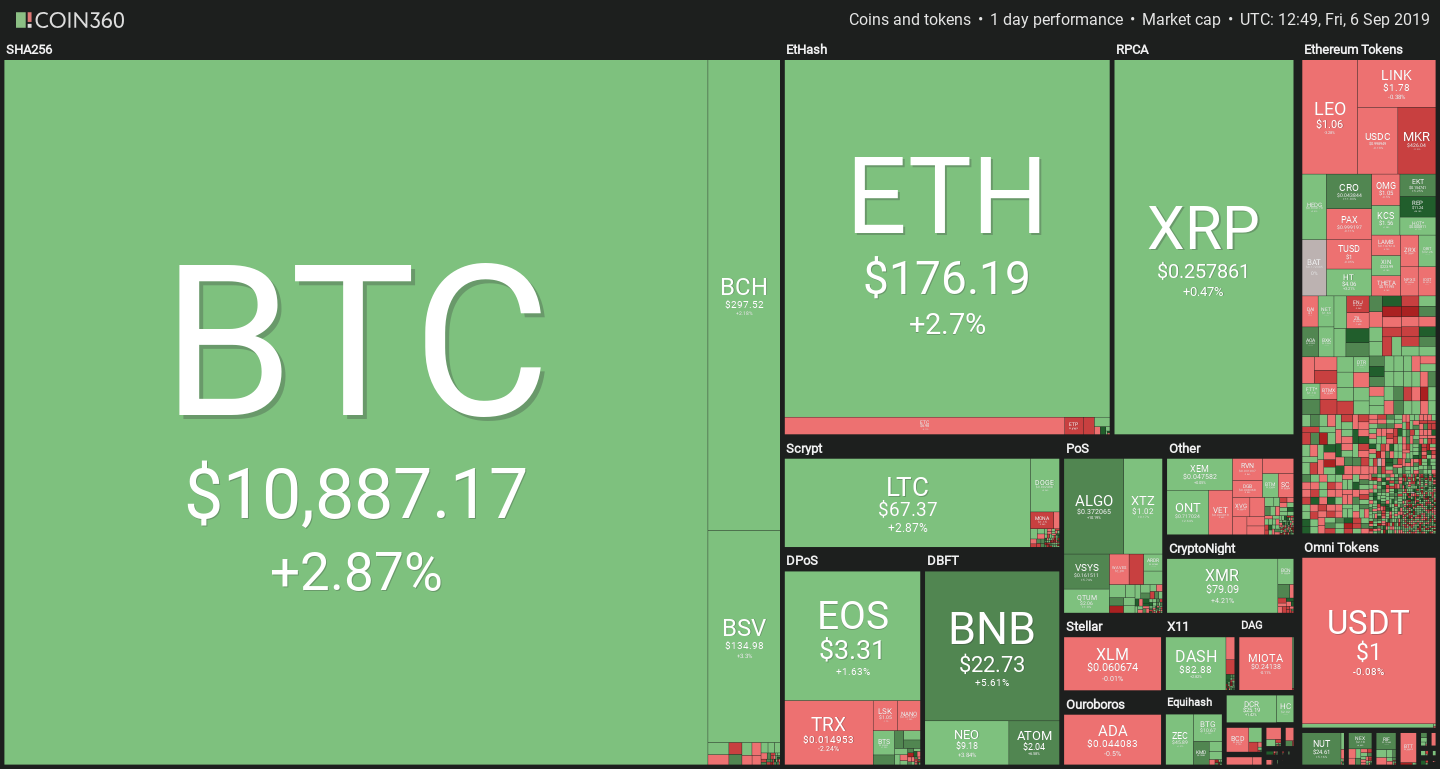 ---
Apple Watching Crypto
Bitcoin sentiment continues to grow with the latest positive comments from Apple. In an interview with CNN, VP of Apple Pay Jennifer Bailey made a positive comment regarding cryptocurrency. "We think it's interesting. We think it has interesting long-term potential," she said.
Apple has so far taken a far different road from Facebook and Libra with Apple Pay, seeking to integrate the existing banking infrastructure into mobile devices. One of the key problems in this approach, outlined in that same interview, is that tipping is currently difficult with the cashless approach.
Could this be the first probe of Apple's potential move into crypto? While it could make more sense for Apple than it does for Facebook, Apple is already committed to traditional banking with the release of the Apple Card. Crypto integration seems unlikely at this stage, though the company seems to be keeping it in mind.
---
Augur's Korean DMZ crumbles
Looking at today's crypto price stats, Augur's performance is most striking, with an incredibly strong +30% price hike.
While the project has had some activity, such as a recent development update and the release of the Majority Report website by a contributor, none of these justify such a dramatic increase.
The more likely explanation is in Asia, specifically Korean exchange Bithumb. Before today, REP traded at a significant premium: its price averaged 14,000 KRW ($11.74) on Bithumb and $8.80 everywhere else.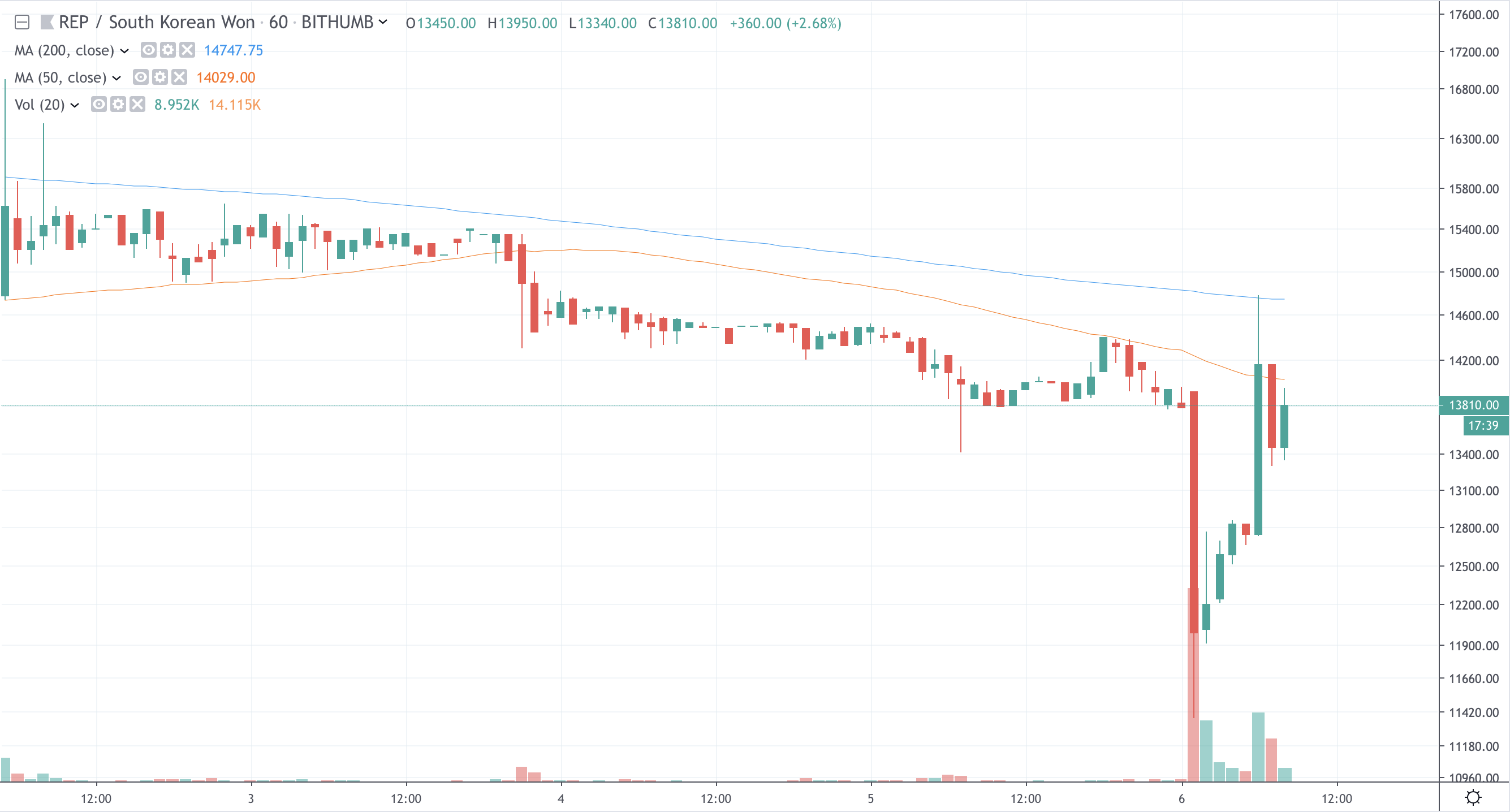 As can be seen in the chart, right around midnight today (CST), the price fell to 11,420 KRW in the span of a single hour. At that moment, a large number of tokens from other exchanges was sold on the platform.
In other words, it's a typical case of arbitrage. However, due to the combination of plausible price drivers and induced trader interest from the pump itself, momentum has continued and made the Bithumb price the new price reference, at least for now.
---
Binance Coin recovers, Monero keeps going, and Maker dumps
BNB is continuing to progress and currently registering a sharp 5.86% increase, which has stabilized its 7-day performance at a respectable 2.86%.
The move is likely due to the announcement of the Band IEO. Binance Launchpad IEOs work on a lottery system, requiring interested traders to hold BNB for the period preceding the sale. Each IEO announcement results in a quick buying rush for BNB.
Introducing the @BandProtocol ( $BAND) Token Sale on #Binance Launchpadhttps://t.co/XPSviz4SeP pic.twitter.com/Wr2O89ja1s

— Binance (@binance) September 6, 2019
Monero's inflation rate has fallen below Bitcoin's, and yesterday's rally is continuing. The privacy coin gained 3.35% today, totaling its weekly performance at 16.55%.
But not all coins are in the green. Maker has fallen an impressive 10% in the span of a couple hours, with no clear driver. One possibility is a large investor cashing out, or trading on insider knowledge.
Overall market sentiment is firmly above the neutral threshold, according to data from theTIE.io.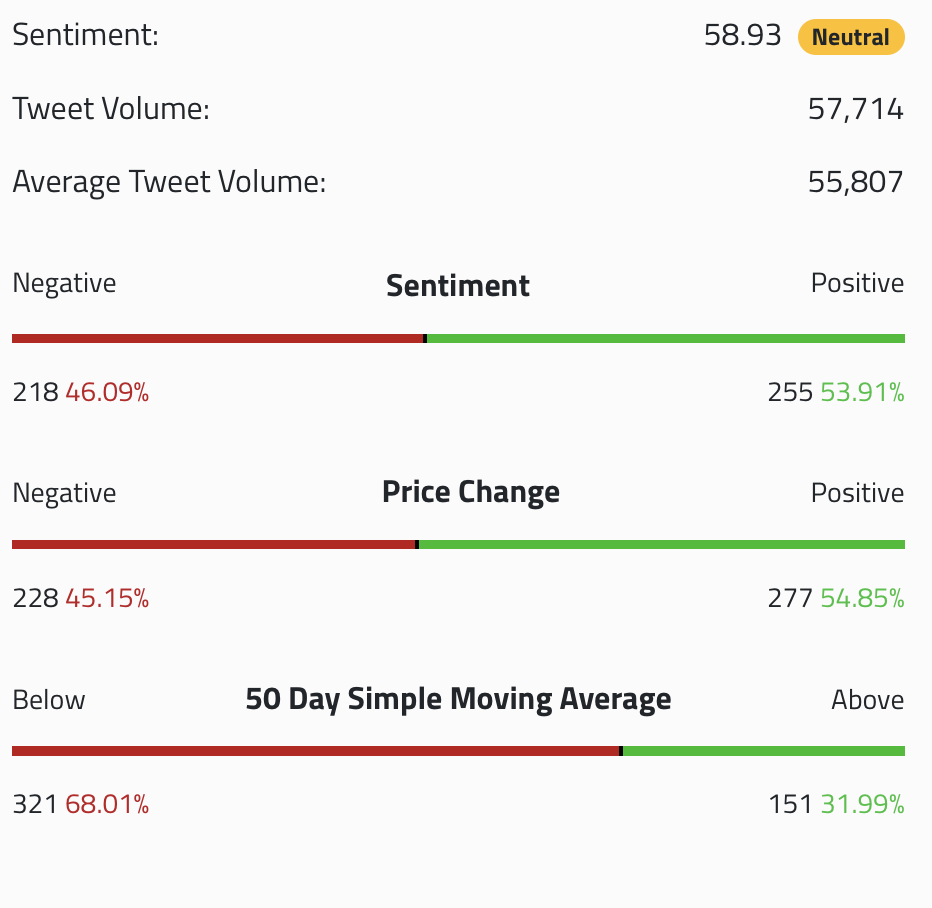 This could prove to be crucial as we move into the weekend. If the momentum from today continues, we could be witnessing a new bullish period for the crypto market.