Bitcoin on Track for Best Q1 in Seven Years
Is a Bitcoin bull run imminent?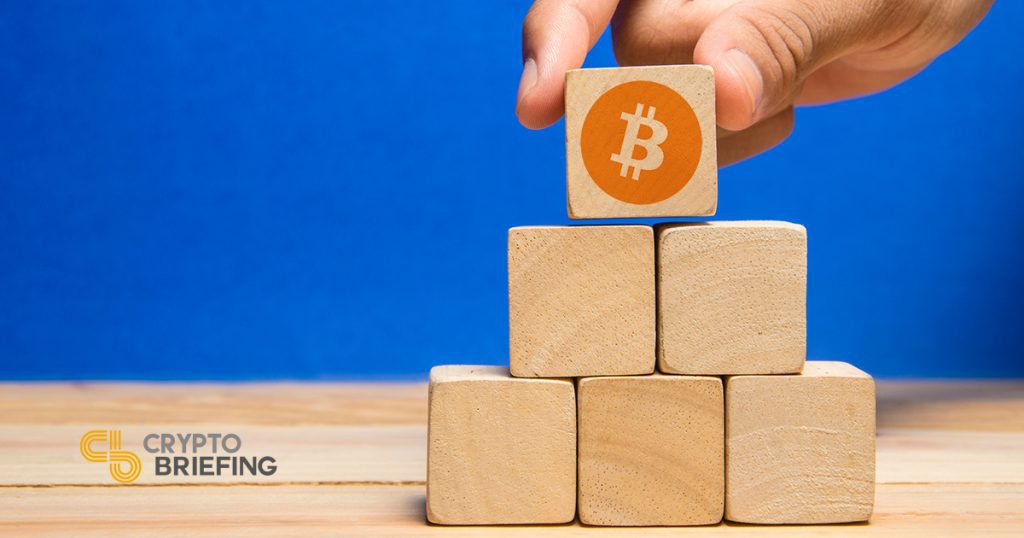 Up almost 30% for the year already, Bitcoin is on track for its best Q1 performance in seven years.
Strong Start to 2020 for Bitcoin
With a surging price for the month, Bitcoin is eyeing its strongest start to a calendar year since 2013.
It was trading for under $7,200 on Jan. 1st, with a market cap of just over $130 billion. It is now trading at around $9,250, according to CoinMarketCap. Its market cap has surged to $170 billion.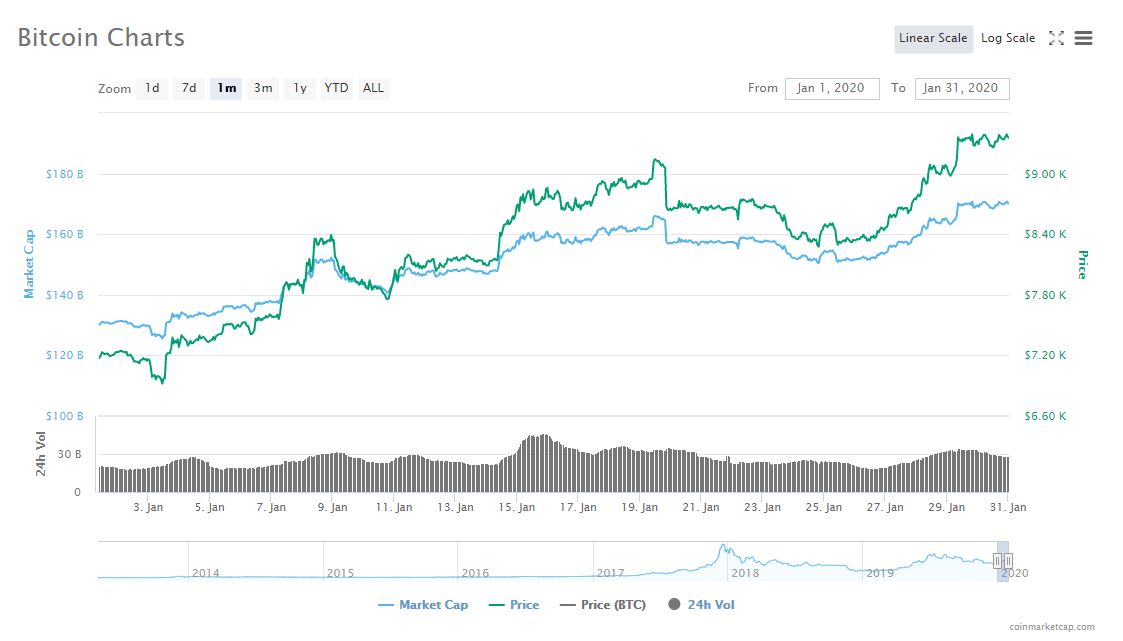 Its first quarter performances have been historically poor, with many pointing to pre-Lunar New Year selling pressure as the cause for its traditionally sluggish starts.
According to data from analytics firm Skew, BTC's best first quarter in the past seven years was in 2017, when it rose by around 11%. That was followed by its worst, with the original crypto plunging by over 50% in only three months at the beginning of 2018.
Currently trending almost 30% higher since the start of January, it is on target to substantially outperform its Q1 average.
Factors Behind Bitcoin's Rising Price
With its third block reward halving event set for May, many pundits have suggested that a pre-halving price surge is long overdue. That assertion has been controversial, however, with others arguing that BTC halving events have no impact on price.
Institutional demand could be another reason behind Bitcoin's January price surge. Grayscale recently reported 2019 inflows of over $600 million, with a third of that coming in the last quarter of the year. 2019 saw inflows into the fund manager surpass cumulative inflows from the previous six years combined.
There are still two months to play out in Q1 2020. But Lunar New Year has already passed, a supply shock is a little over three months away, and institutional demand continues to rise.
Bitcoin's roaring start to 2020 could foreshadow a bullish cycle ahead.