Bitcoin Building a Strong Case as Gold-like Store of Value
Electric Capital recently released a report outlining the most prominent features of a true store of value. Alongside the U.S. dollar and gold, Bitcoin is building a strong case.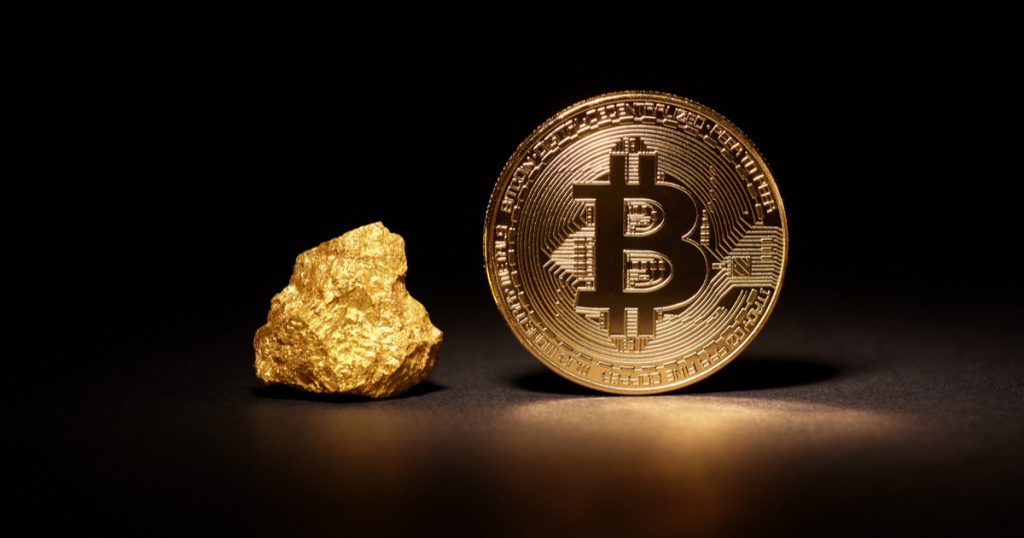 Key Takeaways
There are three distinct factors that determine if an asset is a good store of value and Bitcoin has covered significant ground in all three.
Currently, gold and the U.S. dollar are the most prominent stores of value. This could soon change as people lose trust in governments.
Investors may finally realize the value of owning an uncensorable asset like Bitcoin.
In an investor update, Electric Capital laid out a framework for determining if an asset is a store of value. Bitcoin meets all the criteria laid out and could become the foremost store of value as the global economy falls into a rut, according to the firm.
What Determines a Store of Value?
Bitcoin is primarily used as a hedge against expansive money printing. As a result, believers have deemed it to be a store of value, and BTC's long-term price movement strengthens this thesis.
Due to its limited history and price volatility, however, Bitcoin has yet to prove this thesis in black and white terms.
Three vital factors stand between an asset and its conquest to become a globally accepted store of value, according to Electric Capital. They include utility, trust, and adoption.
Bitcoin is on its way to checking off these three criteria.
A fundamental use case that provides benefit to a group of people is what gives an asset utility. Bitcoin's utility lies in its ability to facilitate censorship-resistant payments.
Trust refers to a belief that the store of value will continue to provide utility in the future. In this regard, trust means that most market participants believe that Bitcoin will be an essential part of the future.
Finally, adoption is self-explanatory, and it represents the most critical objective for Bitcoin. Adoption will bring Bitcoin to a large number of people and will help it evolve from an experiment to serious economic innovation.
Together, these three criteria make or break whether an asset is a store of value. Currently, the most dominant stores of value are the dollar and gold.
While residents of the United States may disagree about the dollar preserving purchasing power, the rest of the world – whose currencies steadily depreciate against the dollar – begs to differ. Gold, too, has been an excellent store of value over the last century.
But these two assets and their place as leading stores of value are under threat as the perfect storm brews for Bitcoin.
How Bitcoin Becomes a Global Store of Value
A collapse of trust in governments and increased awareness of how cryptographic systems eliminate the need for trust could be the primary catalyst for Bitcoin gaining global recognition.
The digital asset's utility lies in its ability to facilitate the exchange of goods and services without trusting a central authority. No entity can be stopped from using Bitcoin or prevent anybody else from using it.
Bitcoin has established utility, evident from its prominence in regions run by authoritarian governments.
Governments and corporations alike have registered excessive amounts of debt. At this point, a global debt crisis seems to be a question of "when" rather than "if."
As a result, there is trust in Bitcoin's longevity, and its propensity to serve as an economic hedge.
The final frontier for Bitcoin is to establish adoption. In recent months, there has been an uptick in capital inflows to Bitcoin. Notable personalities in the legion of finance, including Paul Tudor Jones and Robert Kiyosaki, have advocated for portfolio allocations to BTC.
NEW YORK CITY GOING BROKE. All cities count on INCOME TAX, SALES TAX & REAL ESTATE TAXES, especially COMMERCIAL RE. Add pension contributions for teachers firefighters & police. USA GOING BROZkE. FED PRINTING FAKE $ cannot SAVE YOU. Get gold silver Bitcoin and SAVE YOUR SELF.

— therealkiyosaki (@theRealKiyosaki) May 19, 2020
But not every major investor publicly announces their investment like Jones or Kiyosaki. One can imagine several high net-worth investors finally see a clear reason to invest in BTC.
Bitcoin already has demonstrable utility, while public trust and adoption are growing by the day. The case for BTC to become a store of value was strong before the COVID-19 pandemic, but current economic conditions are amplifying its value proposition.