Bitcoin Dominance Falls: Is BTC Cooling Off?
Global economic uncertainty means some investors are holding off from Bitcoin.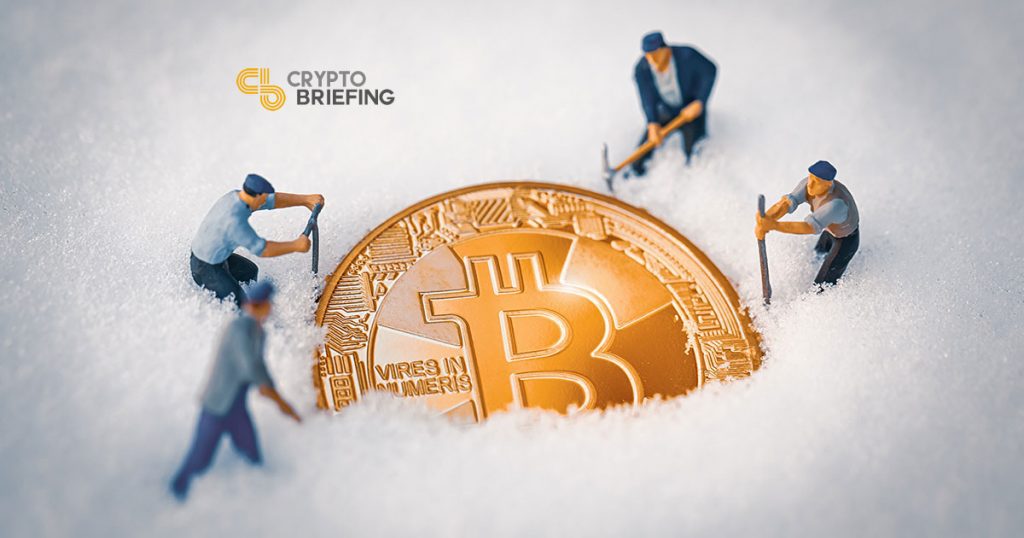 Bitcoin dominance has fallen for the first time since early June. While that does not suggest significant sell-offs, BTC could be entering a 'cooling-off' period as the global economic outlook remains uncertain.
Bitcoin accounted for just over half of the cryptocurrency market at the beginning of April, but its share progressively increased over the past four and a half months, almost reaching 70% on August 9.
But bitcoin dominance plateaued over the following weeks, moving within a progressively tighter range between 68% and 69%. Earlier today it began to track back, as altcoins rose and BTC consolidated around $10,000.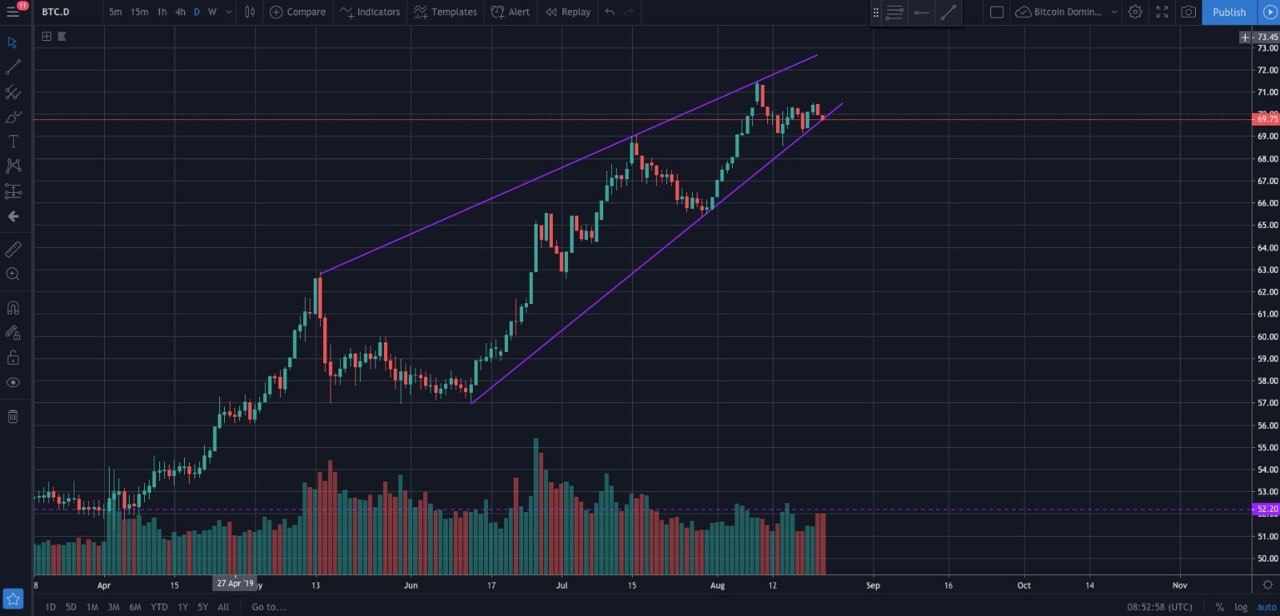 ---
Transactions Reach 3-Year High
Meanwhile, the total value of BTC transactions has reached a three year high. The daily output value of BTC transactions shot up from 873,000 BTC on Monday, August 21, to more than 24.5M as of 02:00 UTC Thursday morning. Although it's not clear who owns these coins, the fact that large volumes are on the move suggests that investors are preparing for something.

Soaring output volumes combined with declining BTC dominance might suggest investors are moving into other cryptocurrencies. As Crypto Briefing has previously reported, it might also be a symptom of the overriding uncertainty in the global markets. No one knows how Bitcoin will fare in a recession and some investors might be taking a backseat while they figure out a longer-term strategy.
The Bitcoin rally has continued almost uninterrupted since the beginning of April, with few if any, altcoins improving their market share. The accepted wisdom was that institutional investors had a strong appetite for BTC because it is the most high-profile, accessible and liquid cryptocurrency around.
With dominance now dropping, interest in Bitcoin might be beginning to cool down. That could change again if fresh optimism returns to the market. A strong rally in U.S. equities yesterday helped change the narrative away from a recession, although it was corrected by poor US manufacturing data released today.
With the possibility of a recession looming ever large and the world's attention focused on the Jackson Hole summit, the future of cryptocurrencies hangs in the balance. The next few days might be crucial.