When Alt-Season? Ask The Bitcoin-Hungry Institutions
But regulated ETH futures might bring BTC dominance down.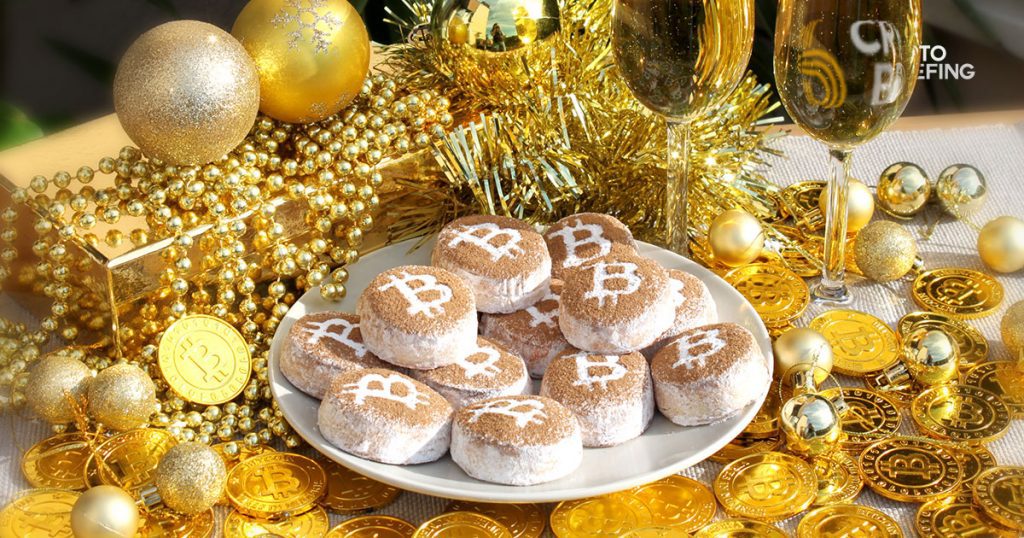 If you're investing in altcoins, you may be in for a disappointing summer. Against all forecasts, Bitcoin (BTC) is continuing to outperform its competitors. A new report shows no sign of a reversal, but at least it tells us whom to blame: institutional investors.
In a report published today, crypto investment firm CoinShares highlighted that the 2019 bull run has not led to a pick-up in altcoins. While prices have improved since the start of the year, most cryptocurrencies lost value in relation to Bitcoin (BTC).
"The market has mercilessly denied calls for a customary 'alt season' while Bitcoin's price rally has stolen all of the attention, at least so far this year," CoinShares' analysts said.
Bitcoin dominance increased roughly 15% since the beginning of April. That bucks the usual trend, in which rallies lead to a drop in Bitcoin's share of the market as investors diversify into alternative currencies.
In contrast, the recent movement actually reversed many of the gains from the 'ICO boom,' which took BTC dominance to a low of 33% in January 2018.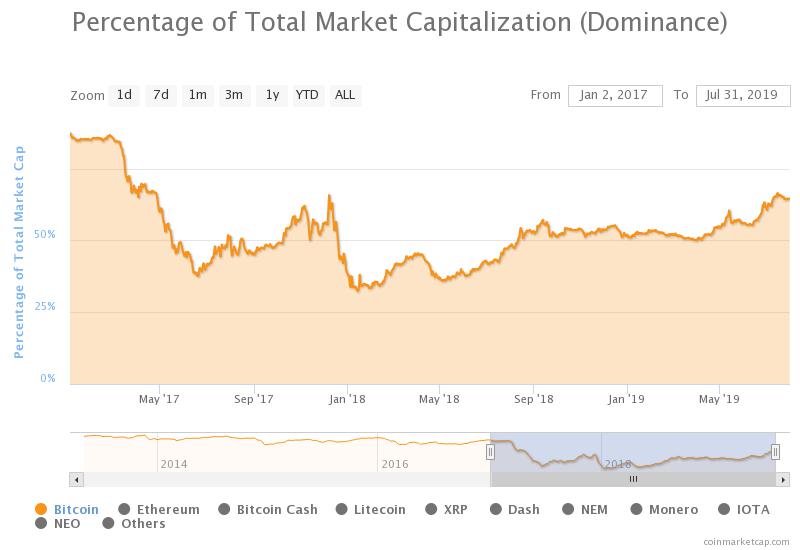 CoinShares researchers suggest that this may be due to greater institutional involvement. Factors that were commonplace in previous retail-focused movements are now "notably absent," such as widespread mainstream media attention and spikes in 'Bitcoin' Google searches and tweets, which indicate greater retail interest.
Analysis from The TIE confirm that the number of bitcoin-related tweets, although growing, is nowhere near the levels reached during the 2017 ICO boom.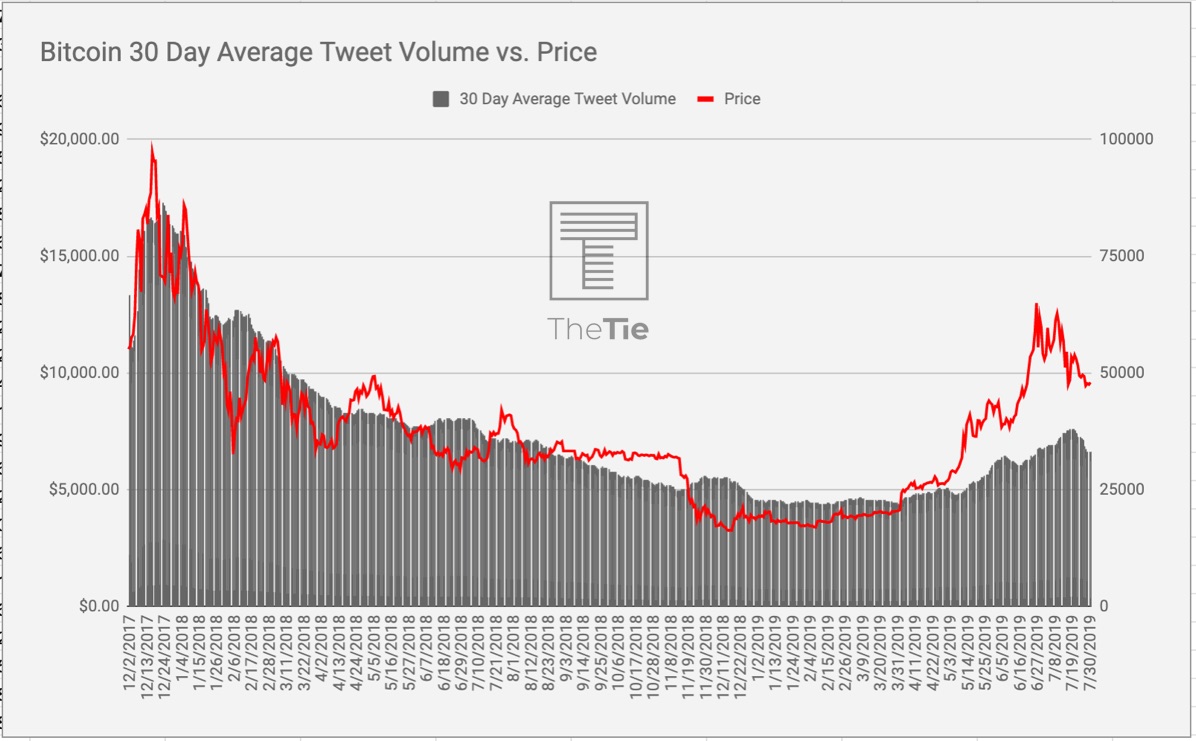 These data mesh with CryptoCompare's June Exchange Review, which found soaring interest in institutional-only vehicles linked to Bitcoin. CME reported an all-time high for Bitcoin futures volumes in May and Grayscale's Bitcoin Futures Product (GBTC) experienced "impressive growth" over the last three months.
As the graph below shows, GBTC volumes have increased by nearly 50% since May, hitting $1.87bn by the end of June.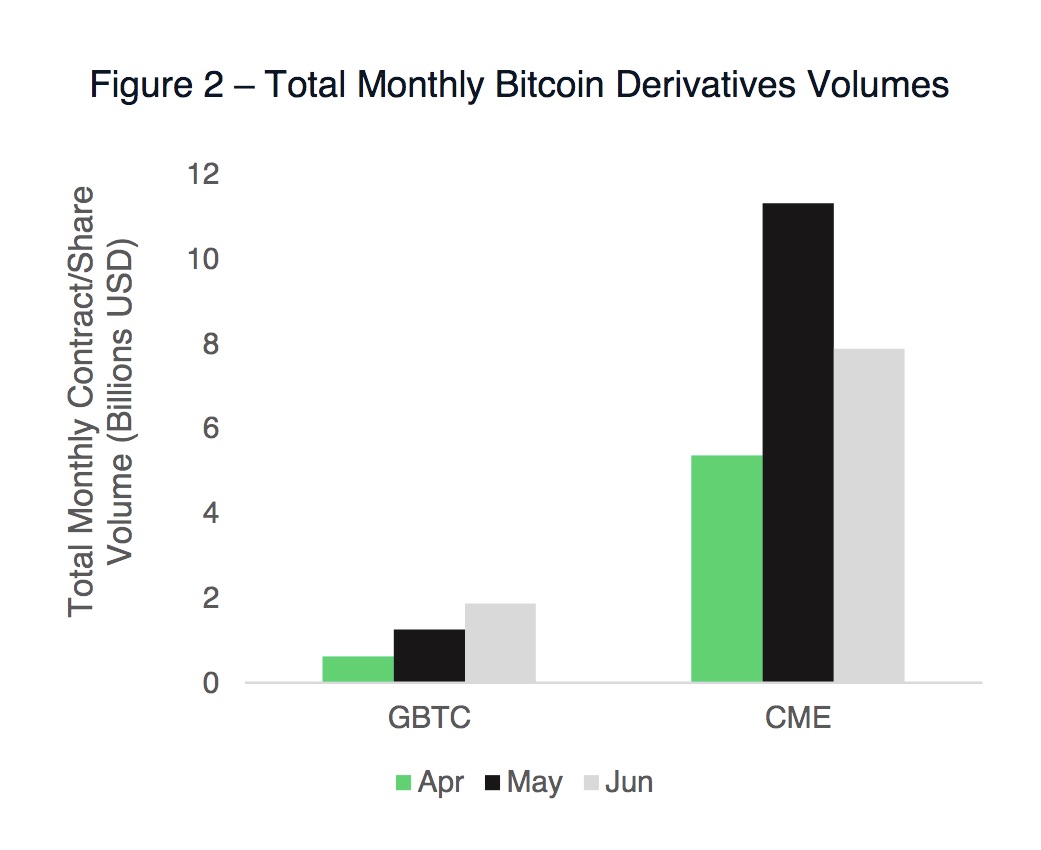 ---
Why are institutions only mad about Bitcoin?
Institutional investors appear to have a strong appetite for Bitcoin, because it is the most high-profile, widely-traded, liquid and accessible digital asset in the market. BTC accounts for more than half the market's value, suppressing demand for smaller cryptocurrencies and compounding the fact that institutions are only interested in BTC.
The recent rally also saw comparatively few crowdsales, which were a dominant feature in 2017. As Crypto Briefing previously reported, demand for Ether (ETH) – the coin of choice for ICO participants – practically fell off a cliff when the token sale market dried up.
"This rally has been more institutional, as opposed to the ICO boom of 2017," said Joshua Frank, CEO of TheTIE. "While tweet volumes and sentiment are experiencing very positive trends, we are not seeing the massive retail involvement that we saw a few years prior."
Although IEOs have had modest success – raising more than $500M by early June – these offerings take place on exchanges that push investors to use their own native tokens, dividing new demand among smaller-cap alts and leaving Bitcoin dominance largely unaffected.
Companies such as Grayscale offer derivatives in other prominent cryptocurrencies, such as Ether, Bitcoin Cash (BCH) and XRP. But Bitcoin has the largest derivatives market, where a significant amount of institutional activity takes place.
BitMEX, which only supports BTC and has a 24h trading volume of over $2.4bn, is one of the largest exchanges in the sector. For institutions with limited trading options, the CME provides the safest exposure to the asset class.
But Bitcoin's preeminence among institutional investors may be limited. According to some reports the CFTC is tentatively willing to approve an Ether futures contract, as CoinDesk reported in May.
A report by SFOX last week suggested that Ether is beginning to lose its correlation to other large-cap altcoins. The TIE's sentiment analysis also showed ETH diverging significantly from Bitcoin during the last two weeks of Q2.
These could be signs investors are developing a nuanced approach to the number two cryptocurrency, buying ETH for its merits rather than merely to gain exposure to the broader crypto market.
If an ETH future gets approved, that correlation could break altogether. With institutions trading alternative cryptocurrencies, the sector might get the altseason which now seems long overdue.