SFOX: Ethereum May No Longer Be An Altcoin
It might mean a new era for crypto traders.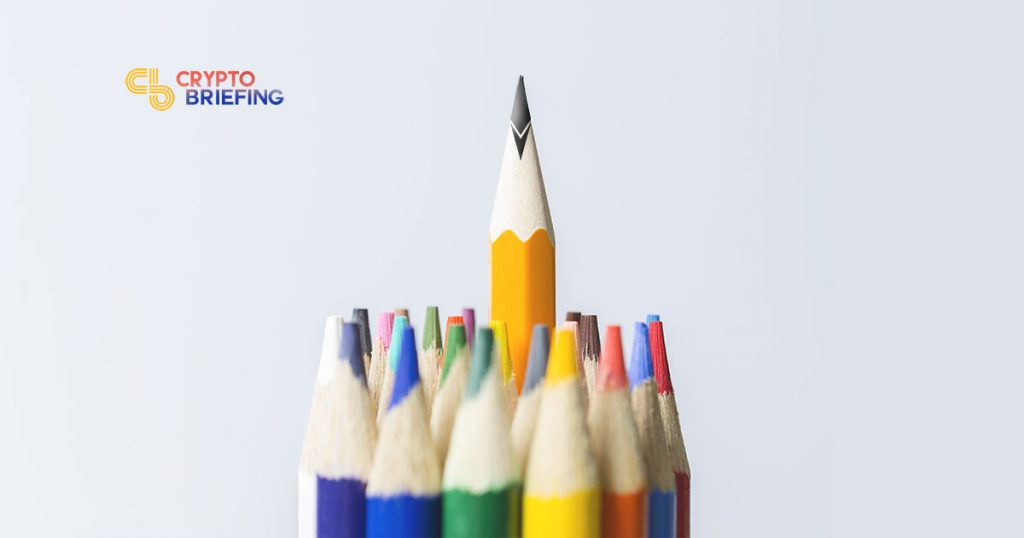 If crypto were a Spaghetti Western, you'd probably see a budget Clint Eastwood summarize investor attitudes in a single line: "There are two types of cryptocurrency in this world: Bitcoin, and everything else."
But there might be a third option. A new report by the crypto primary dealer SFOX found that throughout July, Ether (ETH) had a much lower correlation with altcoins and a markedly higher concentration with Bitcoin (BTC).
Researchers say that if the trend continues, Ethereum may no longer be classed as an altcoin.
"Ethereum is coming into its own as a blockchain that is publicly recognized as an asset on its own terms, much like Bitcoin," according to the report. "[I]t may become inappropriate to categorize Ethereum as an 'altcoin' on a par with other cryptoassets that are not Bitcoin."
The 'altcoin' category is a very large bucket indeed. Despite the number and variety of digital assets that have emerged over the past ten years, investors tend to treat them as nearly-interchangeable.
That's no surprise as altcoins tend to move in unison, as Crypto Briefing has observed on several occasions. Most large-cap cryptocurrencies rise and fall together.
Today's trading is no exception. As the screenshot below highlights, the only major altcoin not in the green is TRON (TRX), probably because of Justin Sun's detainment kidney stones.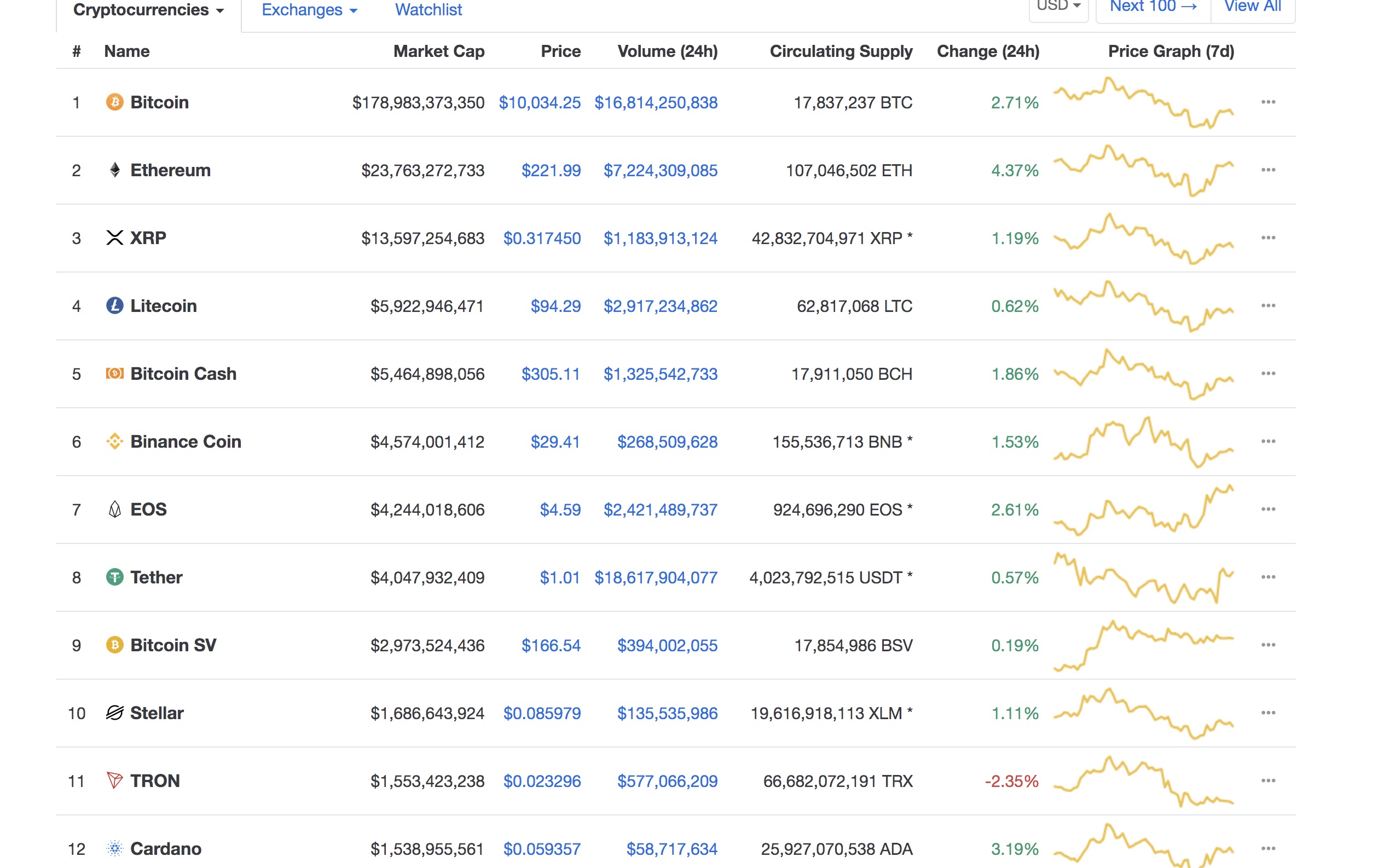 ---
ETH et al?
The SFOX report suggests that high correlations between cryptocurrencies are likely due to a generally low investor knowledge level on individual projects and their goals. Investors see altcoins as an alternative vehicle for exposure to the digital asset market, rather than a vote for the coin itself.
"As the crypto sector continues to evolve and further garner public attention, it stands to reason that prominent projects besides Bitcoin will come to be understood and evaluated on their own terms," researchers said.
If Ethereum is breaking its correlation with other altcoins, it might be a sign that awareness of "the world computer" is spreading to a broader base of consumers and investors. "We may be seeing the beginning of that next stage in crypto," the researchers conclude.
But heralding the next era of crypto's development may still be premature. According to the report, price movements during last week's Libra hearing indicate that investors still mainly care about Bitcoin.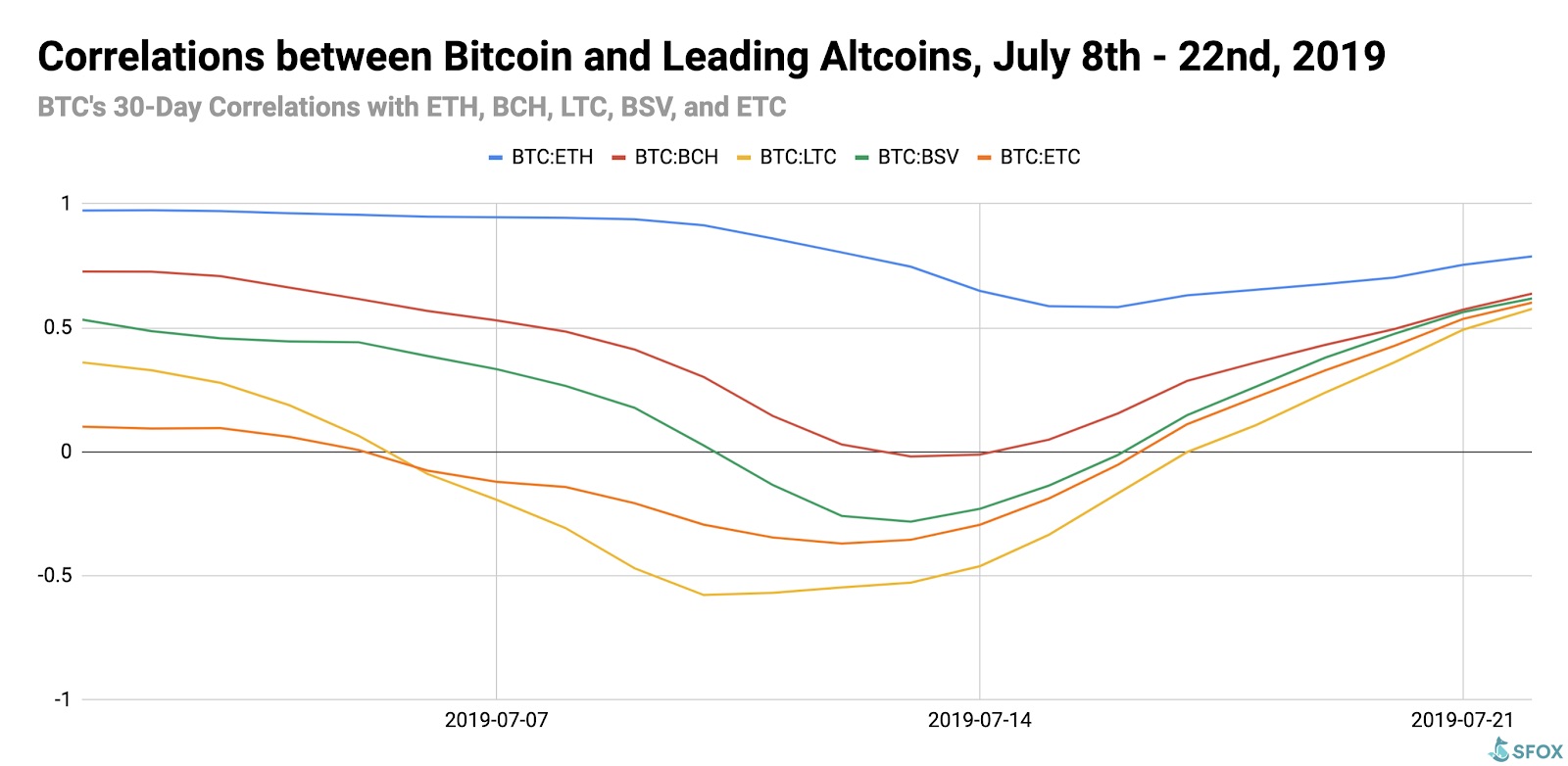 Bitcoin is unique in a lot of ways. But maybe the most important factor is that it has clearly defined use-cases that people know about. It may not be all that good for buying a coffee, but it's the lead currency for crypto trades and makes a strong hedge against an economic downturn.
In comparison, few altcoins have a clear utility that can appeal to a broad consumer base.
Most people who work in crypto grow accustomed to one type of reply when they say what they do for a living: "What, do you mean that Bitcoin thing?" If the SFOX report is anything to go on, it might soon be "What, do you mean that Ethereum thing?"