Bitcoin Left These 5 Major Altcoins Behind: History Suggests They'll Catch Up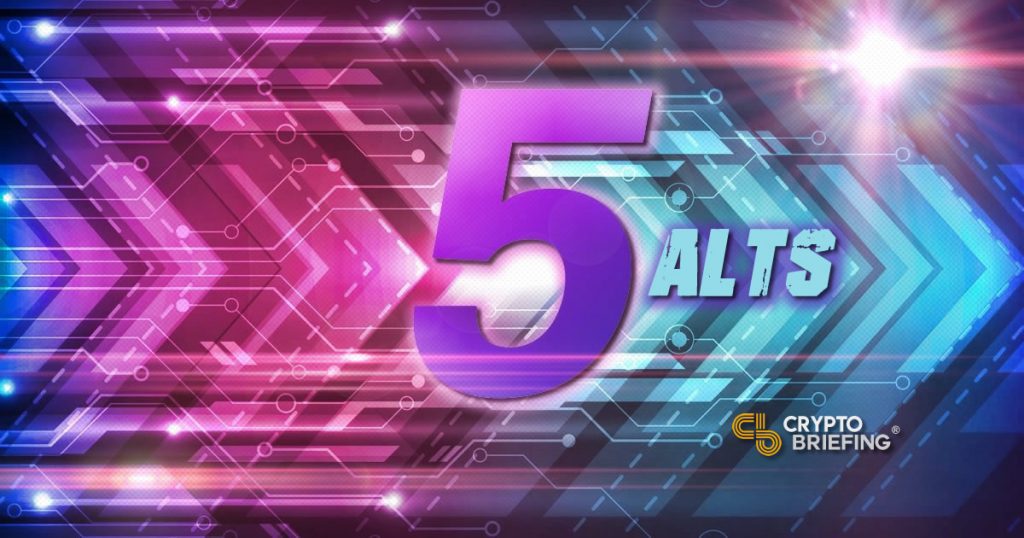 At the current price of $7,800 (according to BitMEX) BTC is up 44% so far this month, which would be the coin's best performing month since it increased by 64% in November 2017.
As we analyzed yesterday, altcoins have historically outperformed BTC following a surge in its price; they essentially lag behind its gains.
As shown below, BTC has been on a "bull run" of sorts since April 1st 2019: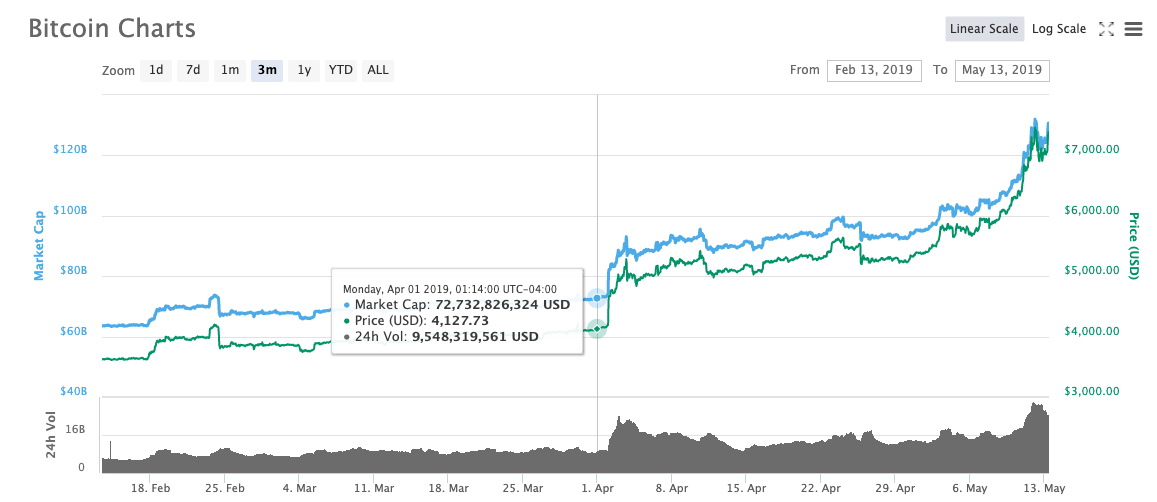 Bitcoin has increased approximately 85% in that time frame and its dominance over the market, which is a proxy for how bitcoin is performing versus altcoins on aggregate, has increased by nearly 10%.
On April 1st BTC had 50% market domination: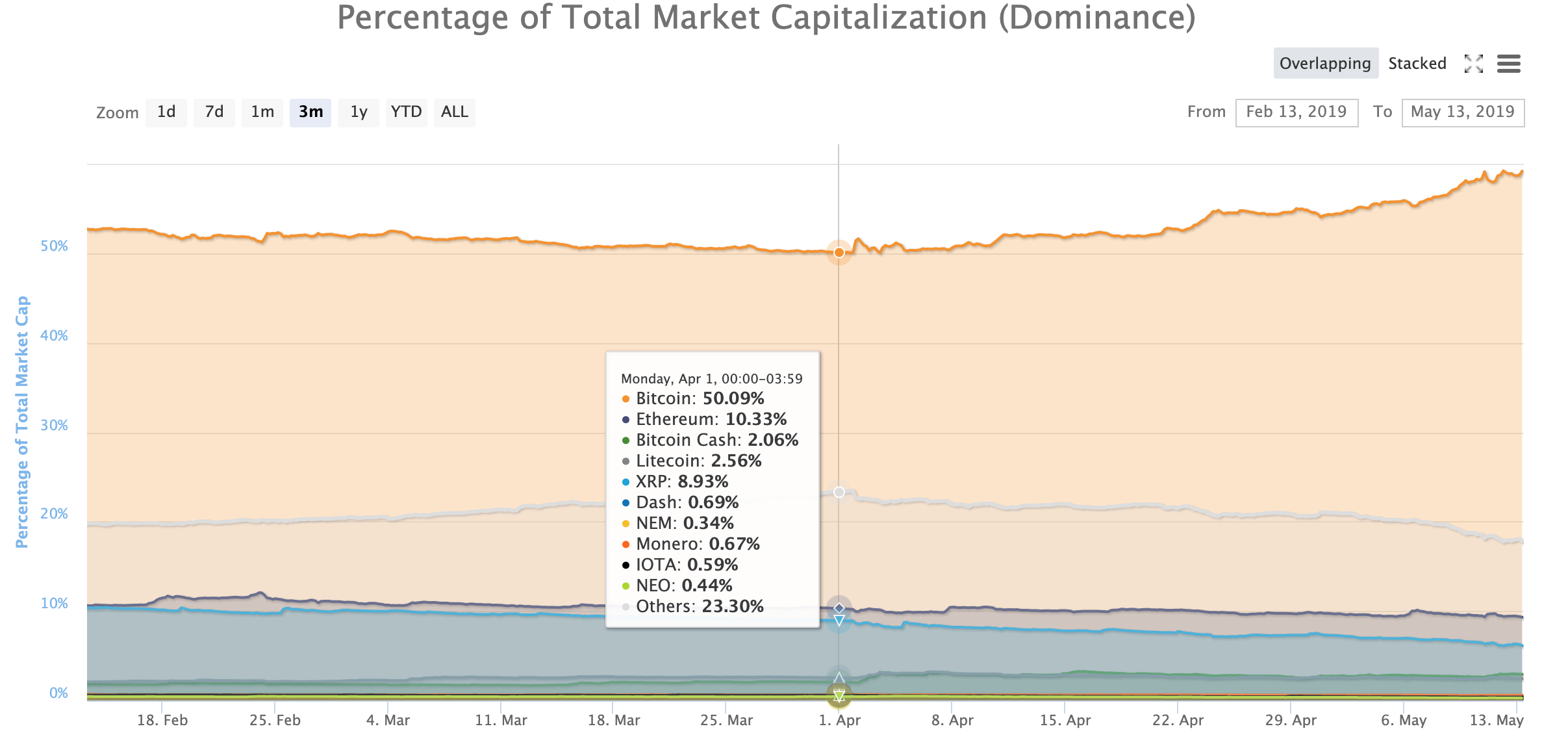 Fast forward less than 45 days and BTC has nearly a 60% dominance. XRP has notably lost 3% market share while "low caps" have lost a combined 6% market share (denoted as "Other" in the graph below").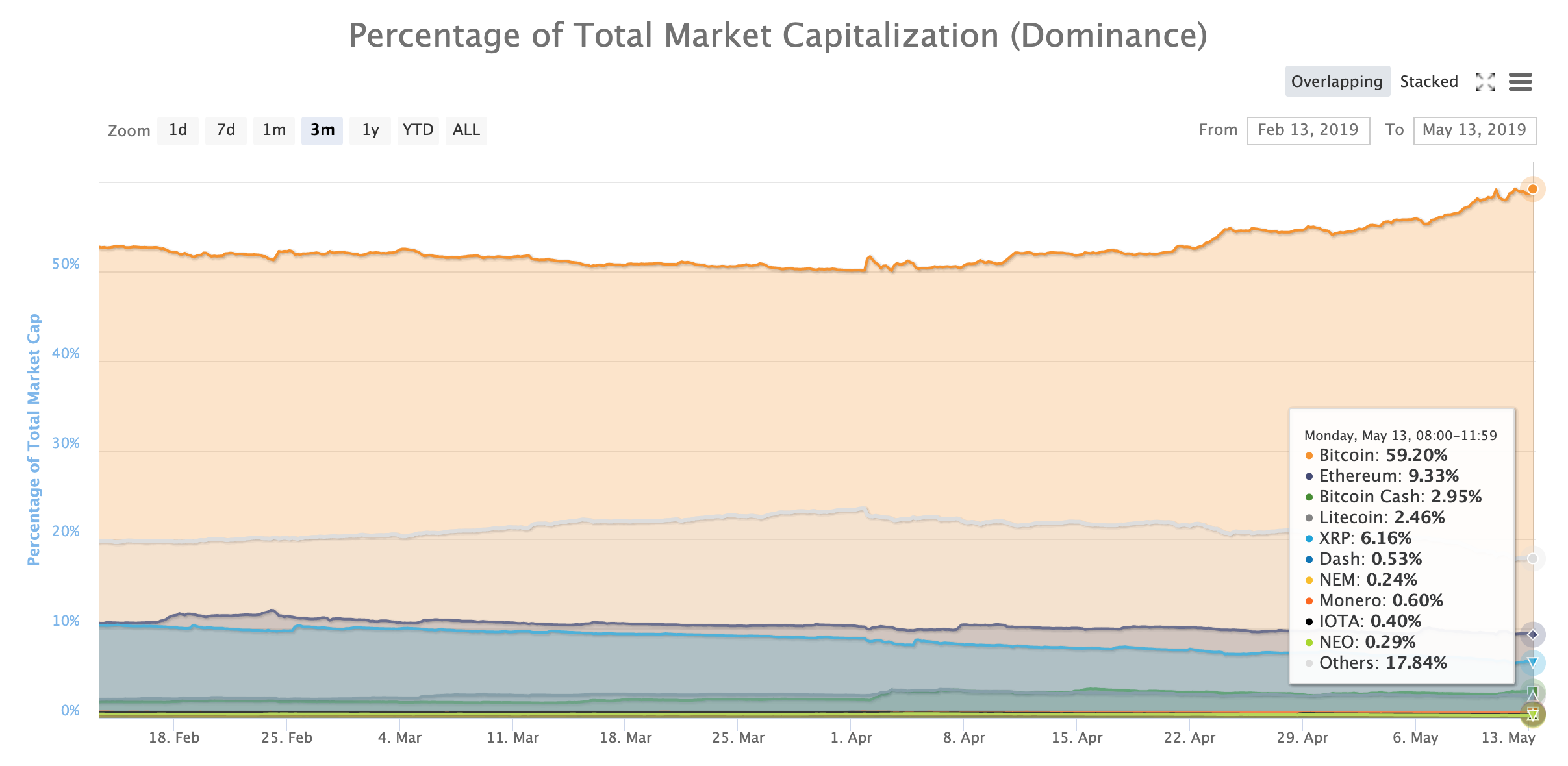 By analyzing a historical snapshot of the market on April 1st we can identify the coins that have under-performed BTC.
This is what the top 15 coins ranked by USD market cap looked like on April 1st: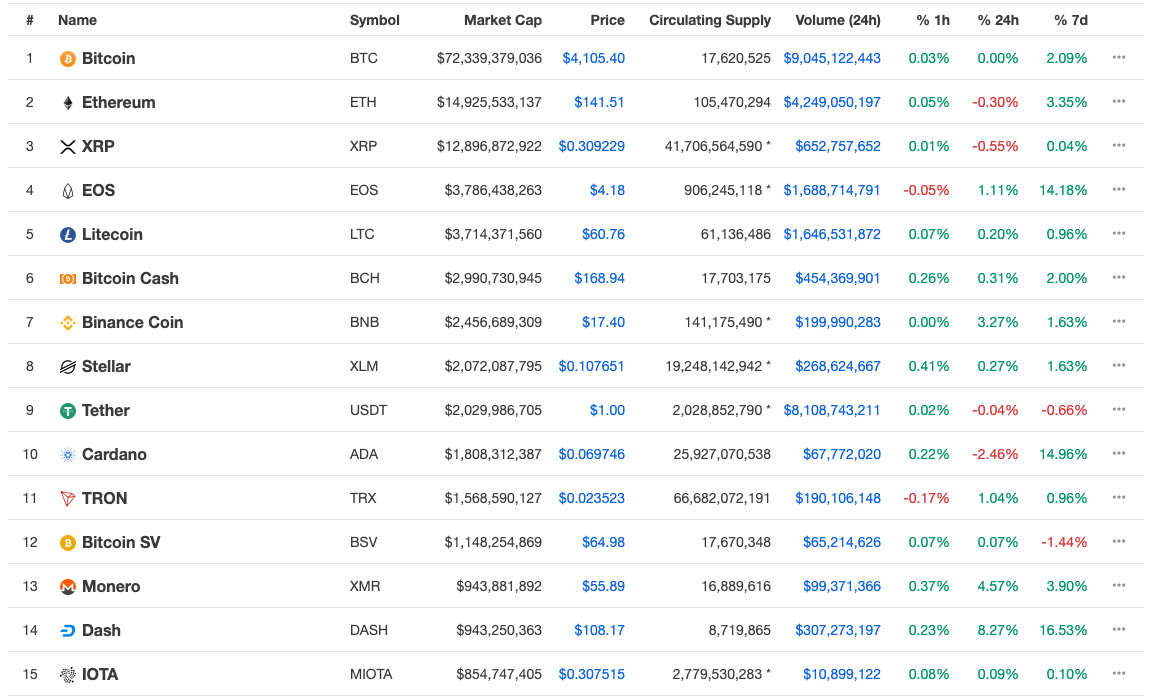 And on May 12th, 42 days later, we see some salient changes in the ranking of coins. EOS and BSV each moved down two spots, while BCH jumped into the top 5.
If we take the top 15 coins (other than BTC and USDT) and calculate their return versus BTC, the worst-performing coins can reveal which alts are lagging behind the market.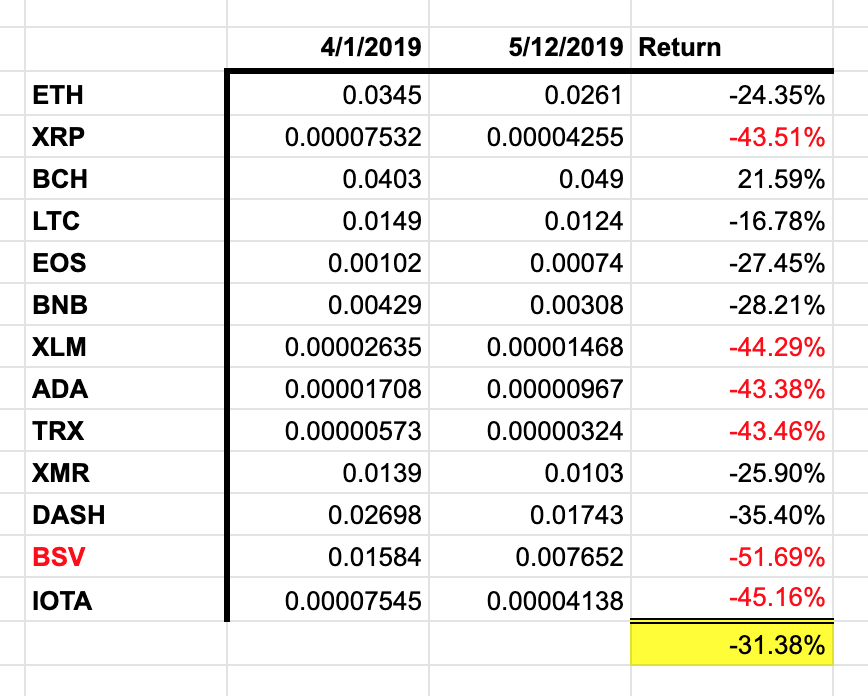 An equally weighted basket of these coins would have under-performed BTC by 31%: and the worst performing coins were XRP, XLM, ADA, TRX, BSV and IOTA.
All of these have not only under-performed BTC by > 40%, but they have also under-performed the average return by > 10%.
The only coin that has outperformed BTC has been BCH; and the worst performing coin was BSV (Bitcoin Definitely-Not-Satoshi's-Vision).
For the purposes of this analysis I've noted these to be outliers since their position on the opposite end of each range is probably more to do with the chain split, and thus somewhat of an anomaly for the purposes of speculating on regressions towards the mean.
So we can hypothesize that XRP, XLM, ADA, TRX and IOTA may be under-priced – relative to their values before this bull-run.
If the sentiment and fundamentals surrounding these coins have stayed stagnant over this short period we might expect a regression. But if our previous analysis is any indication, it wouldn't be a major surprise if these five coins outperformed BTC over the course of the next 30 days.
Note that this analysis is not based on their fundamental strengths or qualities, merely on relative value over time. Not financial advice. As always, please read the disclaimer on this page.