Bitcoin Plunges as Volume Returns to Yearly Lows
Uncertainty seems to be growing.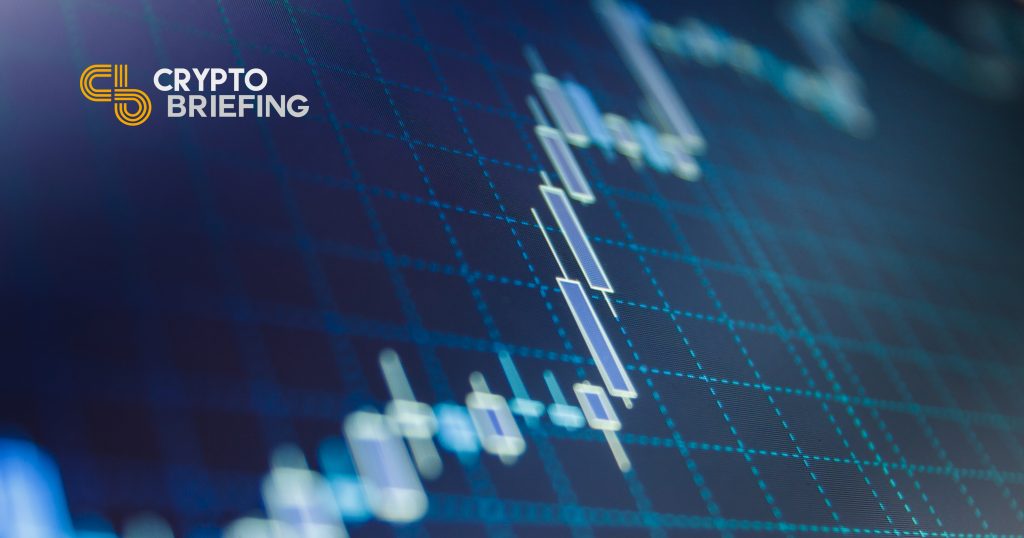 After an uneventful week, Bitcoin has once again fallen below the psychological $9,000 mark posting a 4.5% decrease on the day. Altcoins managed to resist so far and generally show better performance than BTC. However, coins that previously enjoyed a growth period, such as XRP, XLM and Tezos, fell by at least 5%.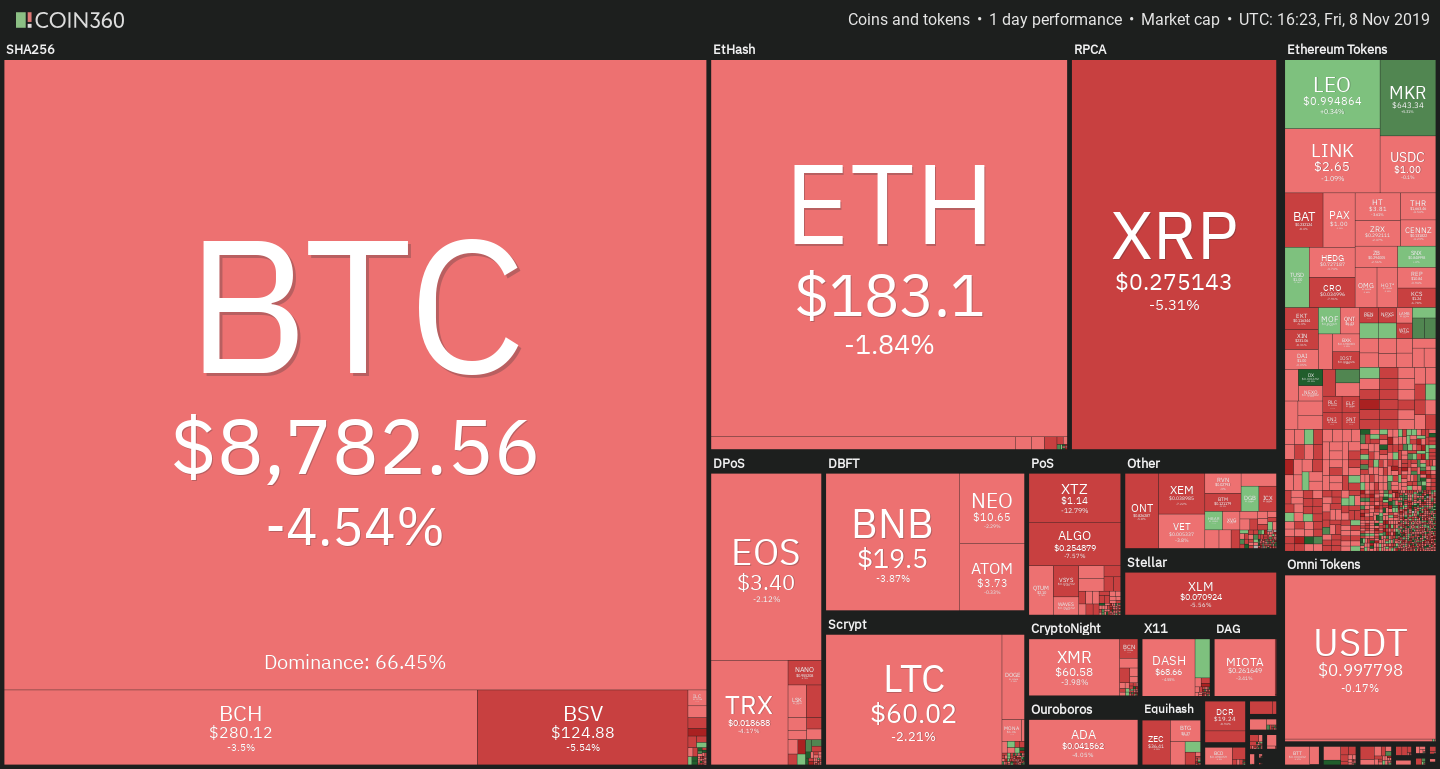 Declining momentum
The drop comes after yet another consolidation period that followed the sharp gains of October 26. The rally had succeeded in staving off mounting bearish pressure, bringing BTC back above its 200-day moving average since the earlier drop from $10,000.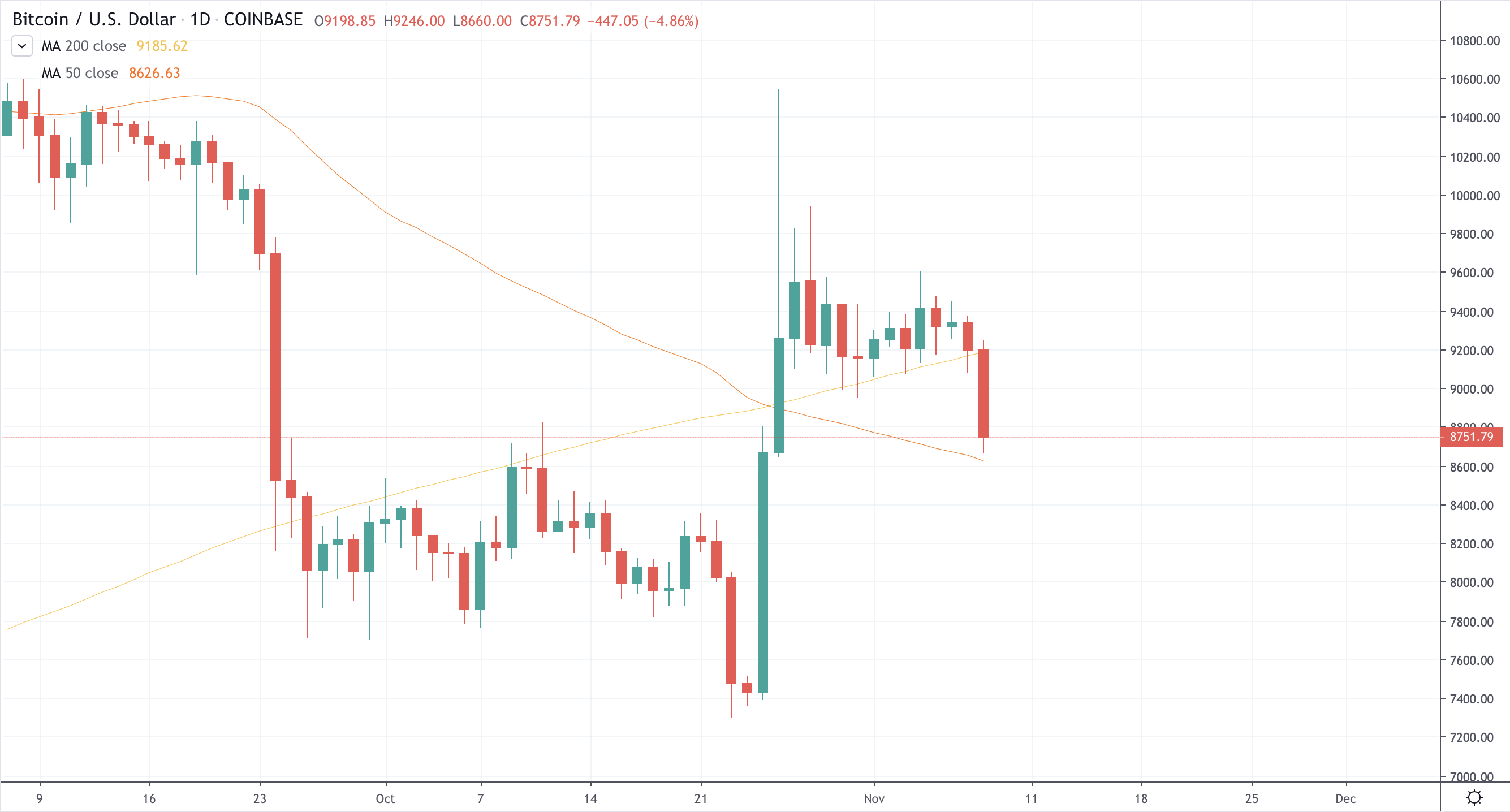 Today's fall reversed those gains — BTC is back below the 200 moving average (yellow line), highlighting the instability of its newfound level. The sudden plunge does not appear to have immediate fundamental drivers. Trader and investor interest was trending down in the past week as evidenced by falling exchange volume.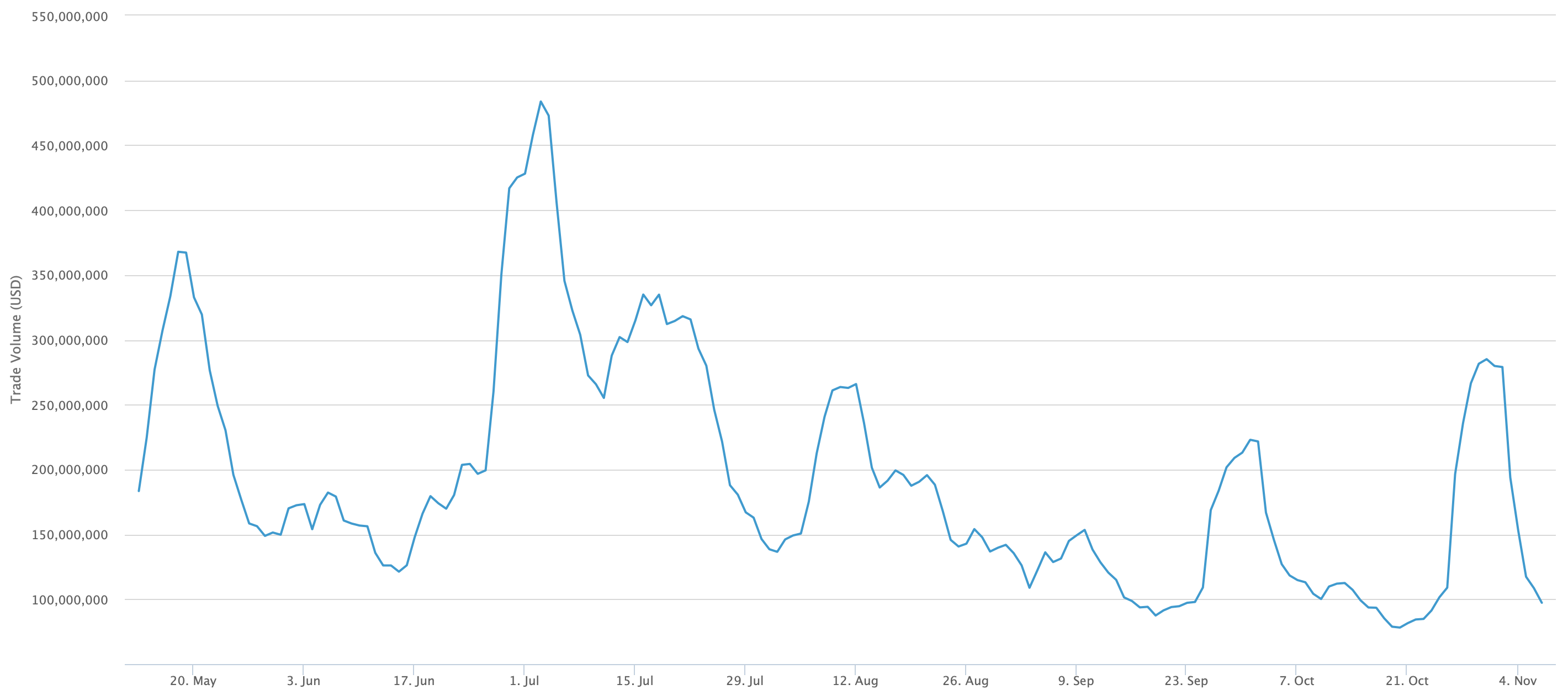 The recent rally seems to have completely failed in reigniting momentum: despite a short-term break, volume has returned to the lows of September-October.
Trader sentiment on Twitter has pulled back to neutral values in the last two days, marking a sharp drop from its previous levels.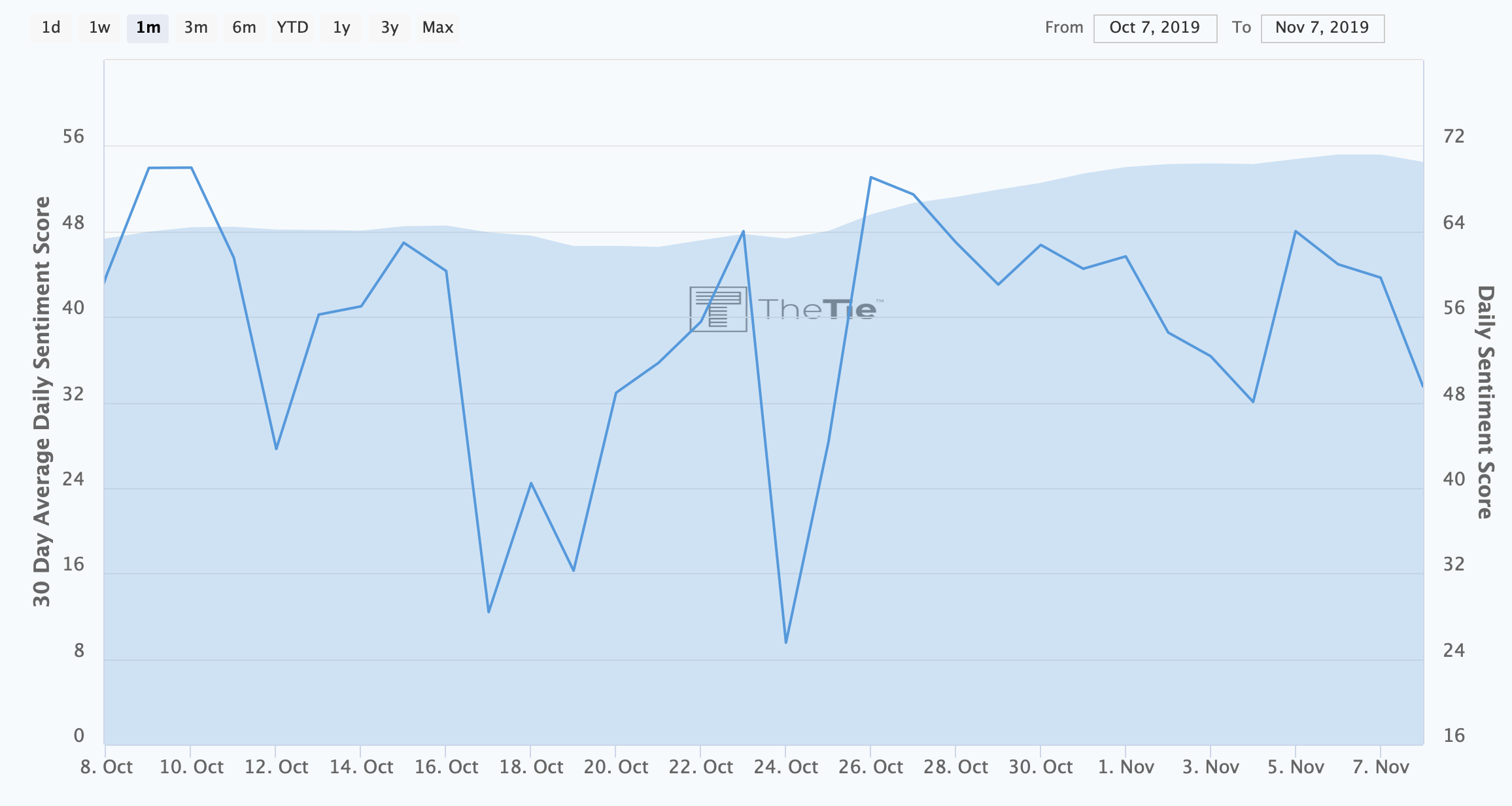 Though 5% losses are relatively mild in the world of cryptocurrencies these indicators point to growing uncertainty about the future direction of BTC price. It appears likely that more fundamental triggers will be needed to jumpstart a strong recovery.