Bitcoin Price Predictions Continue Outlandish Trend: We Measured Them In Cars.
Bitcoin prices could settle over the next few months.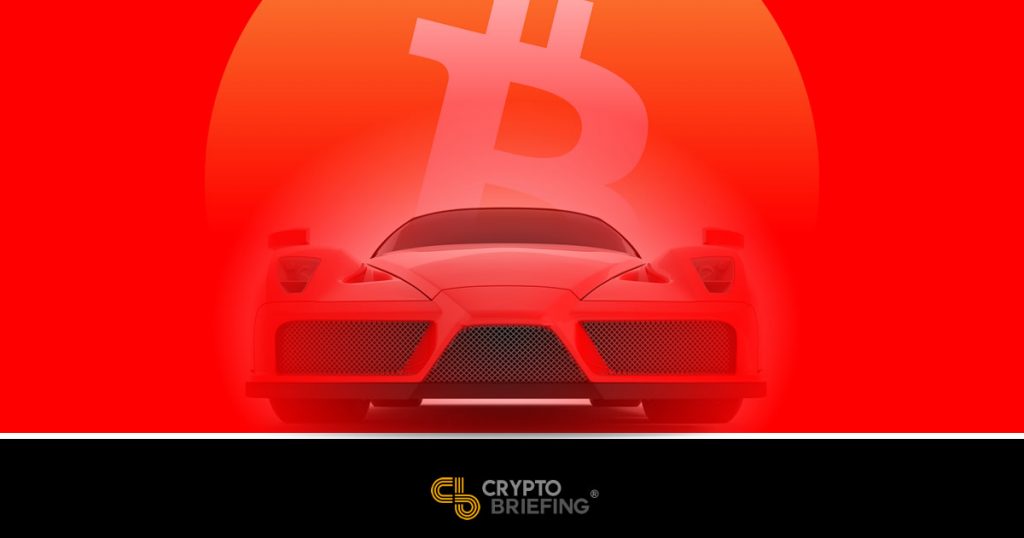 Bitcoin price predictions are turning into a cottage industry. Since the 'Bitcoin boom' in early April, Fundstradt's Tom Lee – the Tiresias of the modern age – has told anyone who'll still listen that prices will exceed $10,000 this year (equivalent to this 2011 Toyota Avalon with $133k miles), while Bobby Lee (no relation) suggests a heartwarming $60,000 (a rather nice Audi A6 in Florida).
Between steak dinners, the Stetson-wearing Jimmy Song says that Bitcoin will finish 2019 at a rather specific $5,901 – appropriately, almost exactly what he'll need to pay for this '67 Mustang in dire need of restoration.
Economist Joe Davis goes with a prediction that won't win him many fans in crypto: absolutely zero. (Tell your story walking, mate.)
Meanwhile, Tim Draper expects to be able to use one bitcoin to pay for a 2016 Rolls-Royce Wraith by 2022, at a cool $250k… and John McAfee hopes to spend the 3.2 BTC he has left (after court fees) on this old banger.
Long-term predictions are a bit like predicting the weather on Christmas, one trader told Crypto Briefing. A longer timeframe requires more variables, some of which cannot easily be anticipated. These can include exchange hacks, surprise whale moves or new regulation – like the upcoming FATF recommendation – that can overhaul the crypto industry entirely.
But here's a prediction for you: not the Bitcoin price on December 25th, or next week, but how the price of the Bitcoin cryptocurrency might behave over the rest of the summer.
---
Climbing Up The Bitcoin Ladder
Bitcoin has developed a noticeable habit over the past year. Periods of relative calm, with prices moving within a tight range, will be followed by short, often explosive, periods of volatility.
We've gone through two such cycles in the past 12 months. Although different factors were at play, the one thing they shared was a price with special importance. Traders use these psychological levels as a means to gauge the market's relative health: $6,200 in the first cycle; $4,100 in the second.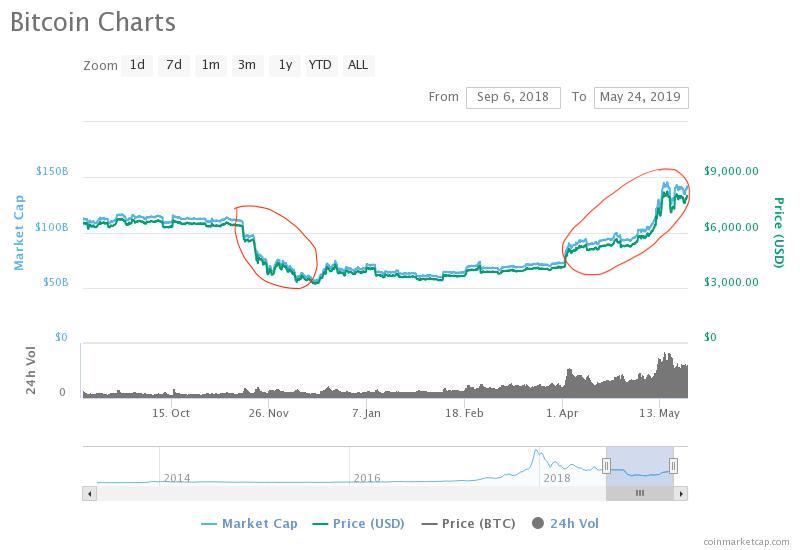 Traders begin placing orders around these psychological levels, and orders accumulate during the lull periods. An eventual outbreak triggers these orders, exacerbating any otherwise-modest price change into a game-changer of seismic proportions.
---
Volatility May Smooth Out Over Summer
Cryptocurrencies have been volatile for the past month because the market is still in the process of price discovery. The volatility has likely been extended because companies developing cryptocurrency and blockchain initiatives – like Facebook's GlobalCoin project for example – tend to announce their during bull runs, when they're likely to get more press. That pushes prices even higher, prolonging the period of price discovery.
Bitcoin hit $8,000 during Consensus, the biggest industry event of the year. That was a big milestone for the industry, ever since BTC crashed through that level after the Winklevoss' ETF rejection last July.
---
Summer Lull Oncoming?
The phrase "sell in May and go away" exists for a reason. Markets experience persistent disruption as schools close and families, including traders, leave their laptops behind to go on holiday. There's even an ETF which changes stocks based on this adage.
That adage is unlikely to determine Bitcoin's price by itself. But combined with the fact that Bitcoin's sudden movements are usually followed by relative calm (and the rise to $8,000 was very sudden) it doesn't seem quite so crazy.
External factors that could cause a massive price move, such as Consensus, are also less likely over the next few months.
That might change. Markets could start obsessing over Bitcoin ETF applications again, as they did last summer, creating more volatility in the next few months. But in the absence of some of the key catalysts we saw in Spring, the industry should expect a stable couple of months ahead.
When the leaves start to turn brown, and everyone comes back from their holidays suitably bronzed, Bitcoin is likely to make another big move.
For now, it might be time to get used to an $8,000 Bitcoin.
Or, buy a bike and have enough left over for drinking until you can't remember why you spent $7,500 on a bike.