Bitcoin Sentiment Continues To Rise As Price Skyrockets Past $13,000
Bitcoin sentiment is holding strong as the price increases.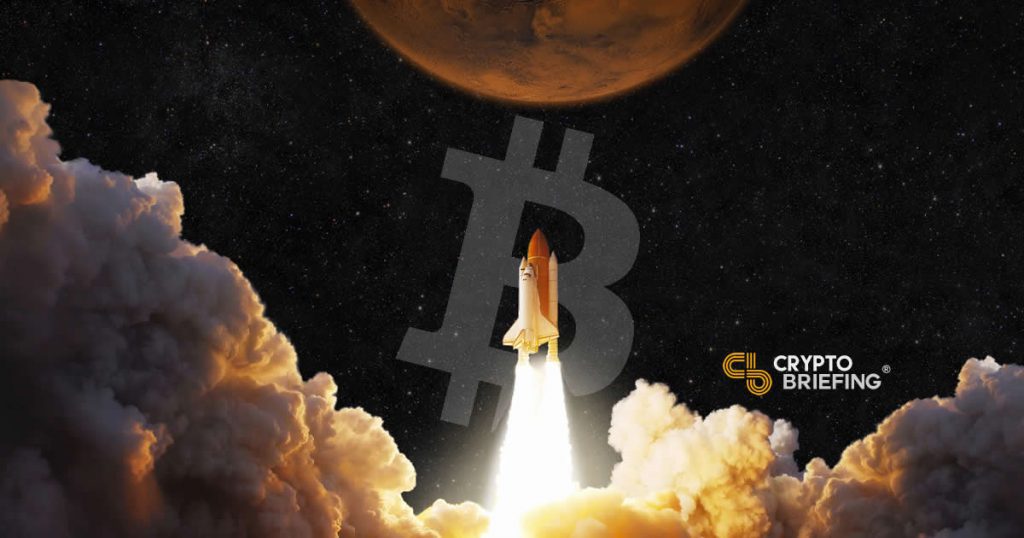 Bitcoin is worth what the market says it's worth: and right now the market is drawing from a well of faith, creating more expectation than fear, and pushing the price of BTC back towards levels not seen in 18 months.
The market began to move in April, when one bitcoin traded for just over $4,000. Since then, investors have seen the digital asset spike at over $13,600 – a 240% return on their investment, for those who bought at the bottom.

Analysts are divided on the reasons for Bitcoin's ascension – while some credit Facebook's Libra cryptocurrency announcement for rekindling retail interest in the market sector, others suggest that a good deal of the money currently driving the upward spiral has simply been sitting on the sidelines during the bear market, ready for another bull market.
"There is fresh fiat coming in, but it seems that most of the action is coming from money that's been sitting on the sidelines in stablecoins," said eToro Senior Analyst Mati Greenspan, citing research from CryptoCompare that illustrated a rise in intra-crypto exchange transactions exceeding the amount of money entering the sector through fiat conversion.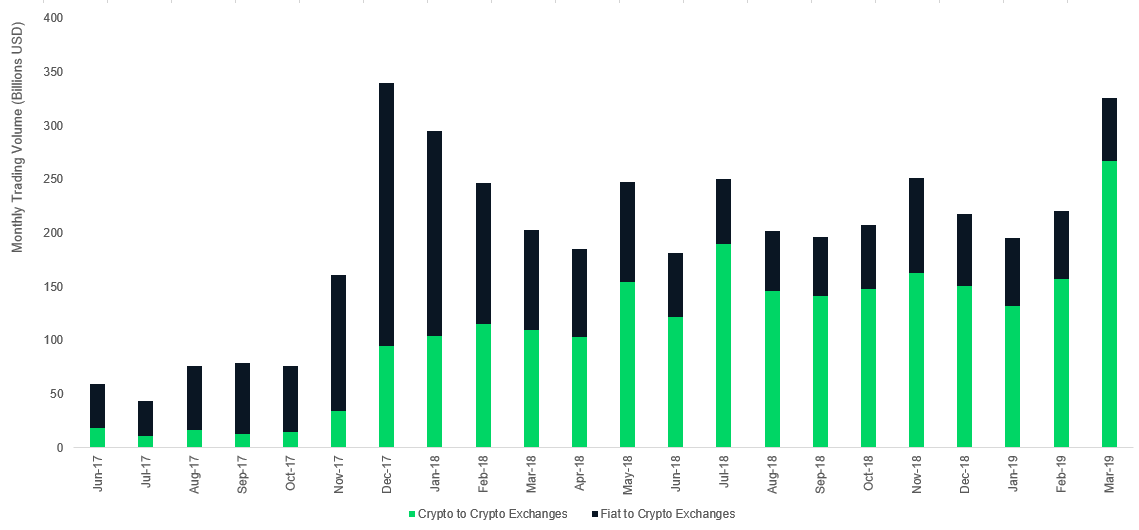 However, Joshua Frank, CEO of crypto data firm TheTIE.io, suggested that sentiment analysis shows the opposite: more interest, from more people. "While Bitcoin tweet numbers are skyrocketing, we are also seeing record highs for the percentage of Bitcoin tweets coming from unique twitter accounts. What this means is that not only are more Bitcoin tweets occurring, they are increasingly coming from different users."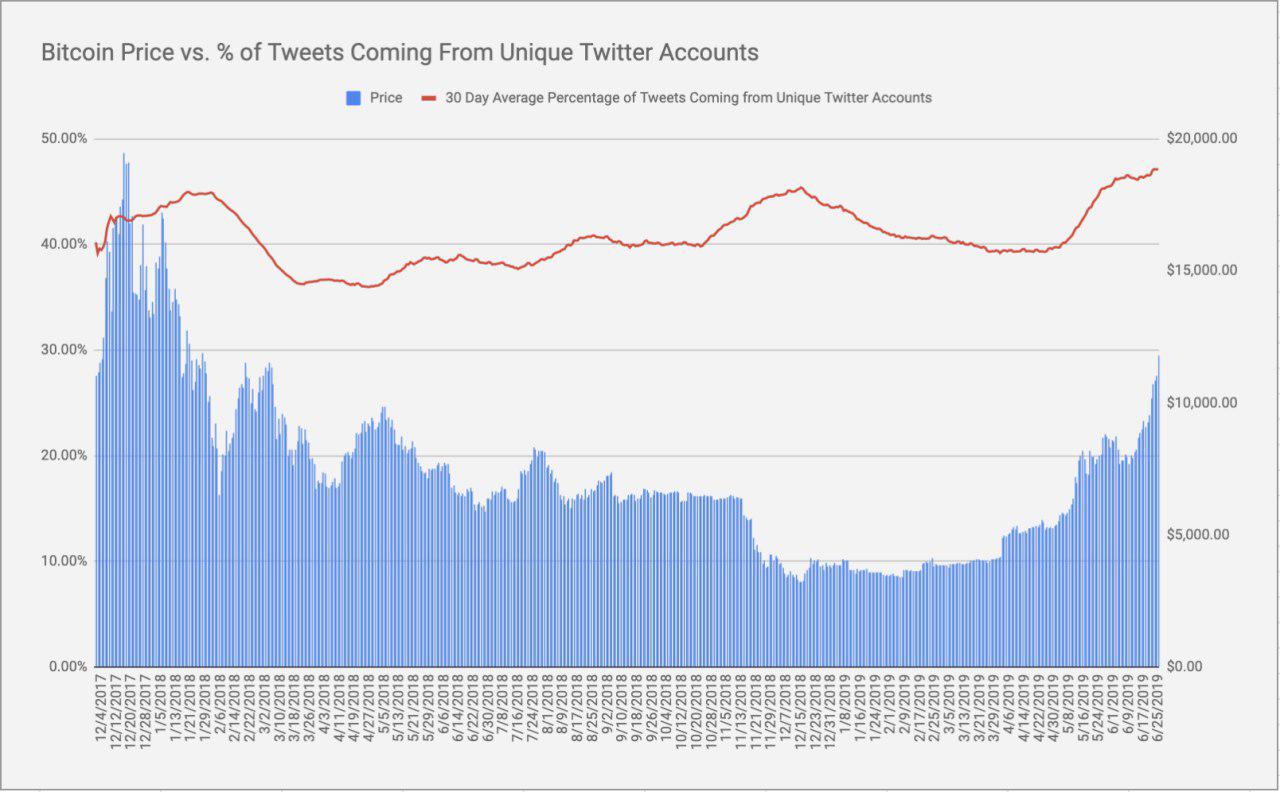 Frank continued that "Bitcoin is experiencing its most prolonged period of positive long-term sentiment that we have seen in years. Bitcoin's long-term sentiment flipped positive on February 11th 2019 when the price of Bitcoin was at $3,648.43 and has led the crypto's climb above $13,250."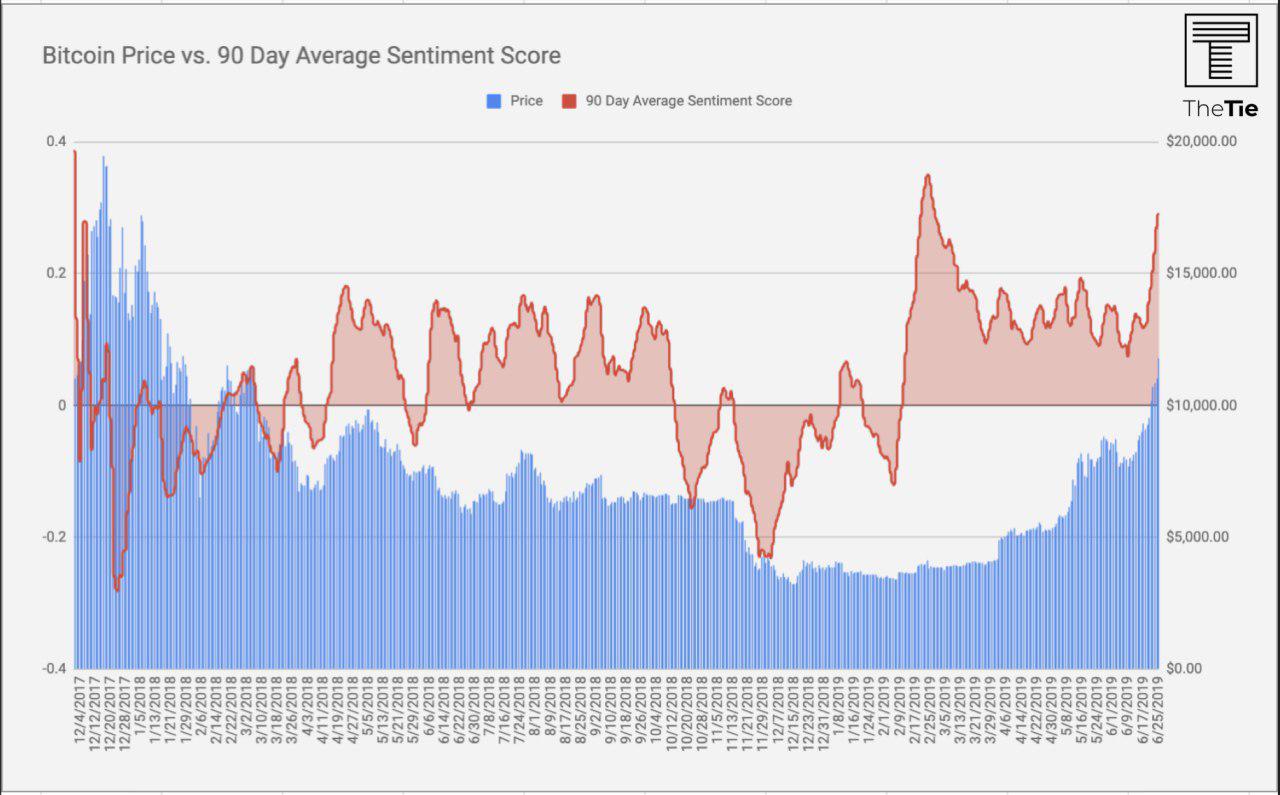 But as the price of Bitcoin turns parabolic, other investors and Bitcoin experts wonder if we have learned any lessons at all from the 2017 Bitcoin Bubble, which saw the price crash by 80% from highs around the $20,000 mark.
As bitcoin goes parabolic again, a reminder: if you can't bear the thought of the fiat value of your holdings dropping by as much as 90%, you should de-risk into other assets until you can.

— Jameson Lopp (@lopp) June 26, 2019
The warning is not unreasonable: Bitcoin's market dominance (its share of the entire cryptocurrency market, as valued on CoinMarketCap.com) has hit 62.2% – which is the highest level since midsummer 2017, before the massive boom in cryptocurrency interest.
Since thousands of new cryptocurrencies have launched since then, some observers are questioning whether the new rally is sustainable in the face of technically-advanced competitors, and a focus on institutional investment that is antithetical to the decentralized principles of Bitcoin, circa. 2008.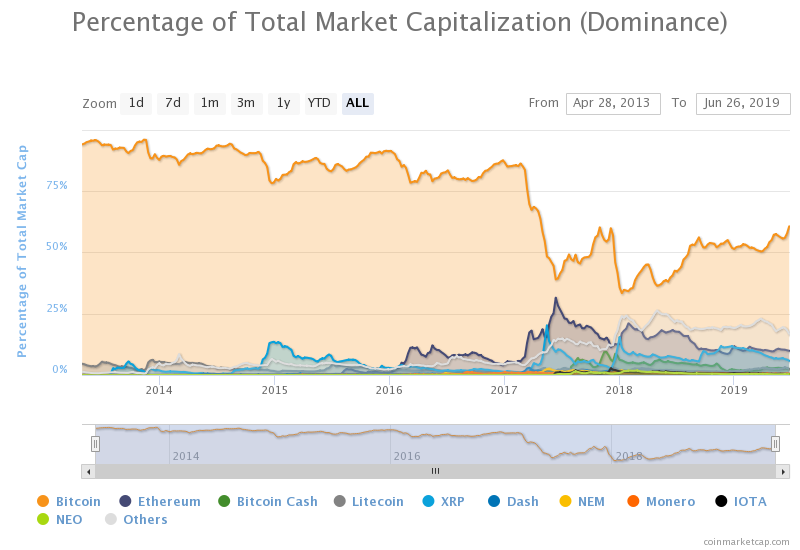 As always, there are likely a multitude of factors behind Bitcoin's value today – just nine days ago, we suggested that eight separate indicators were priming Bitcoin for an explosive breakout.
We may have missed one: Bitcoin is scarce, useful, and it's simply worth a lot more than people like Warren Buffett believe.