Bitcoin Breaks $25,000, Sets New All-Time High
The number one crypto has just set another record high. It's now trading at $25,376.
Bitcoin just broke $25,000. The digital currency has seen a surge over the Christmas period, setting new record highs.
Bitcoin Hits New High Above $25,000
Bitcoin has hit $25,000. At the time of writing, the digital crypto is trading at $25,376 across multiple exchanges.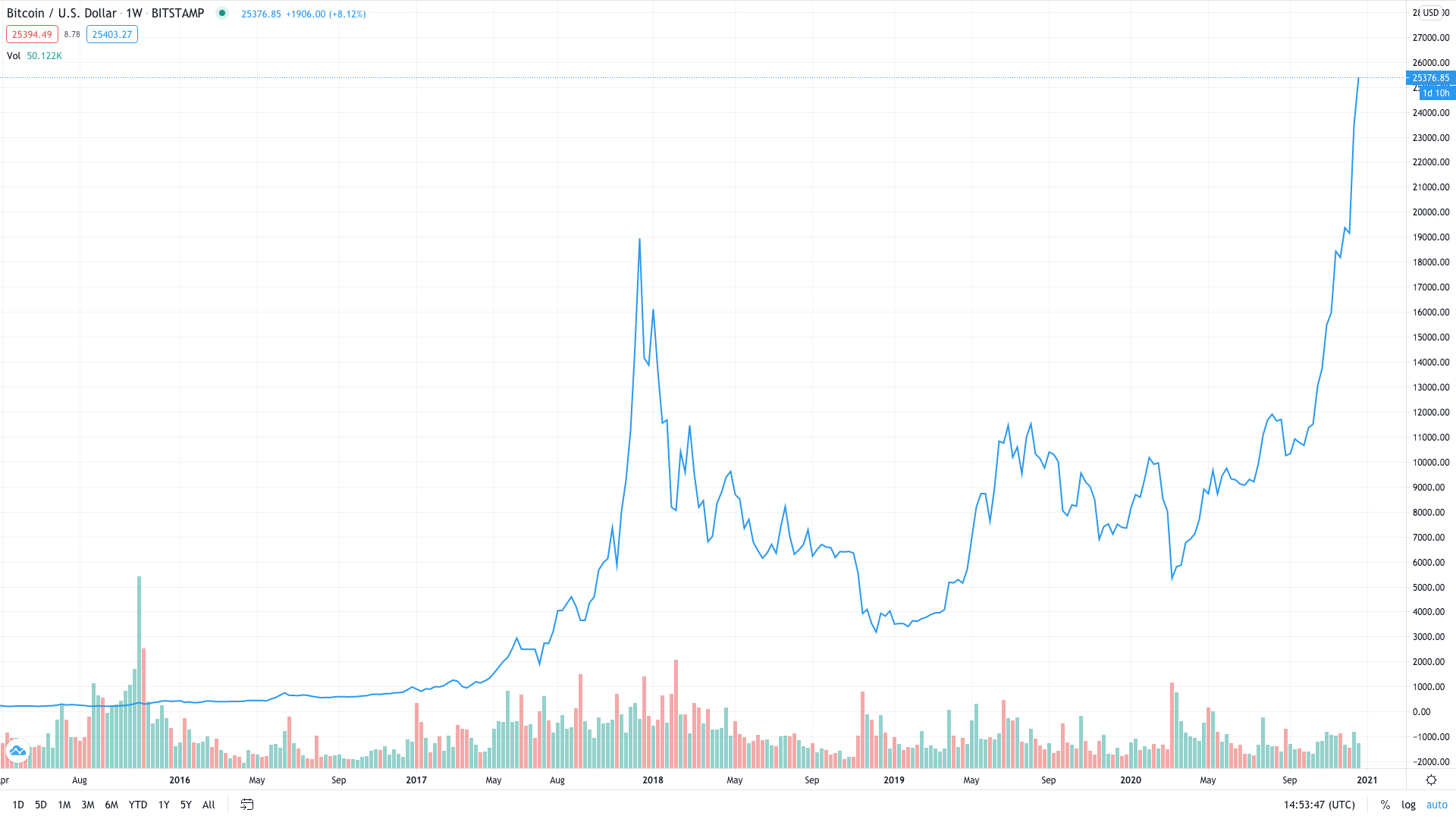 Source: TradingView
It's another all-time high price for the original crypto, which this month made news headlines worldwide when it broke $20,000 after much anticipation. That milestone was hit on Dec. 16, which means Bitcoin has jumped another 25% in the last 10 days.
The new high puts Bitcoin at a market cap just short of $470 billion, representing 68% dominance of the cryptocurrency space. According to analytics site Asset Dash, it's just surpassed Visa's market cap (at $20,000, it overtook JP Morgan Chase). It's now the 11th biggest asset globally, behind giants like Facebook, Apple, Tesla, and Berkshire Hathaway.