World News Reacts as Bitcoin Hits Record Highs
Bitcoin soared past its $20,000 all time high price yesterday, leading to a frenzy across News outlets around the world.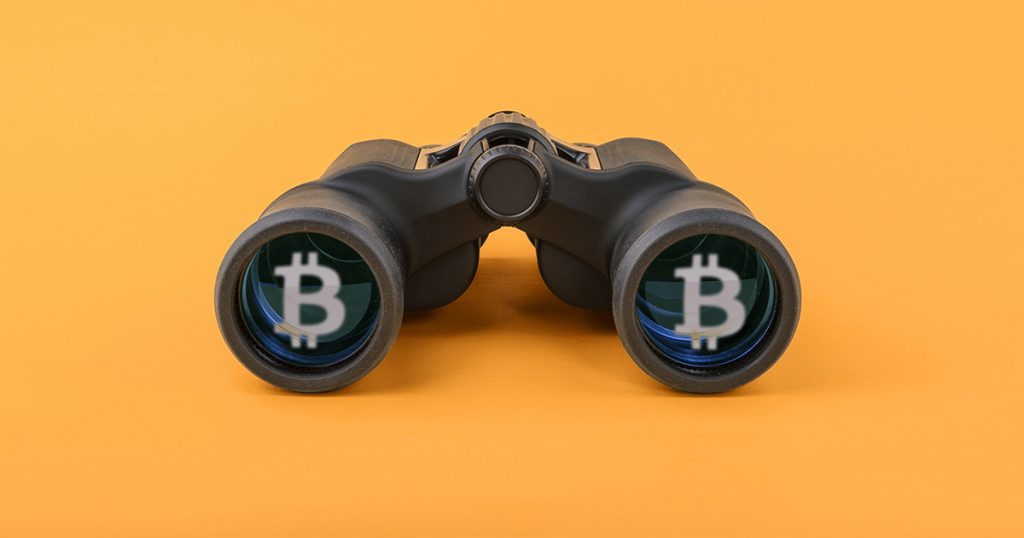 Key Takeaways
Major publications around the world are reporting on Bitcoin hitting $20,000, a further sign of mainstream interest.
The number one crypto has been trending on Twitter since reaching the milestone.
Coverage has possibly fueled further speculation, with the Bitcoin price now over $23,000.
Bitcoin soared past its all-time high price of $20,000 yesterday, leading to a wave of coverage among major news outlets.
With no resistance in sight, it's since climbed above ~$22,700.
World Wakes up to Bitcoin
Bitcoin hit a major milestone yesterday morning.
The event quickly generated conversation on Twitter, where many crypto enthusiasts congregate. It was trending all day in the United States and the United Kingdom, with over 182,000 tweets registered.
Many of the world's biggest news publications also reported on the news. BBC, Reuters, CNN, The Times, and The Guardian all ran headlines as the crypto broke its resistance level, highlighting renewed interest in Bitcoin's future potential.
Globo and Bild shared news across Brazil and Germany, respectively, and The New York Times ran a story called "My $200,000 Sushi Dinner" by a reporter who spent 10 Bitcoin on a dinner in 2013.
Bitcoin is still one of the top UK trends on Twitter today.
Mainstream news outlets aren't particularly well known for staying on top of the fast-moving cryptocurrency space. During this summer's DeFi boom, which helped the second-ranked blockchain Ethereum hit 1 million monthly users, few ran any relevant coverage.
Many publications focus solely on Bitcoin's price if they cover the space. Yesterday's all-time high event is the first time since 2017 that the cryptocurrency has drawn the attention of publications worldwide.
Bitcoin's Bullish Q4
The $20,000 price had been anticipated for some time. Previously, Bitcoin hit an all-time high price just above $19,600 in December 2017.
That was during an intense bull run in which the price almost doubled in the space of a week. Since then, it's established $10,000 as a key support level.
The crypto markets have been particularly bullish since the summer. Bitcoin was hovering at around $10,000 in late July and has doubled since then.
The "digital gold" narrative surrounding Bitcoin became a key point of focus amid the Coronavirus-induced economic downturn this year. Billionaire investors like Michael Saylor helped instigate a move towards wider adoption of the original cryptocurrency.
That's helped bring new eyes to the crypto space, which has also seen support from giant companies like PayPal and Visa over the last few months.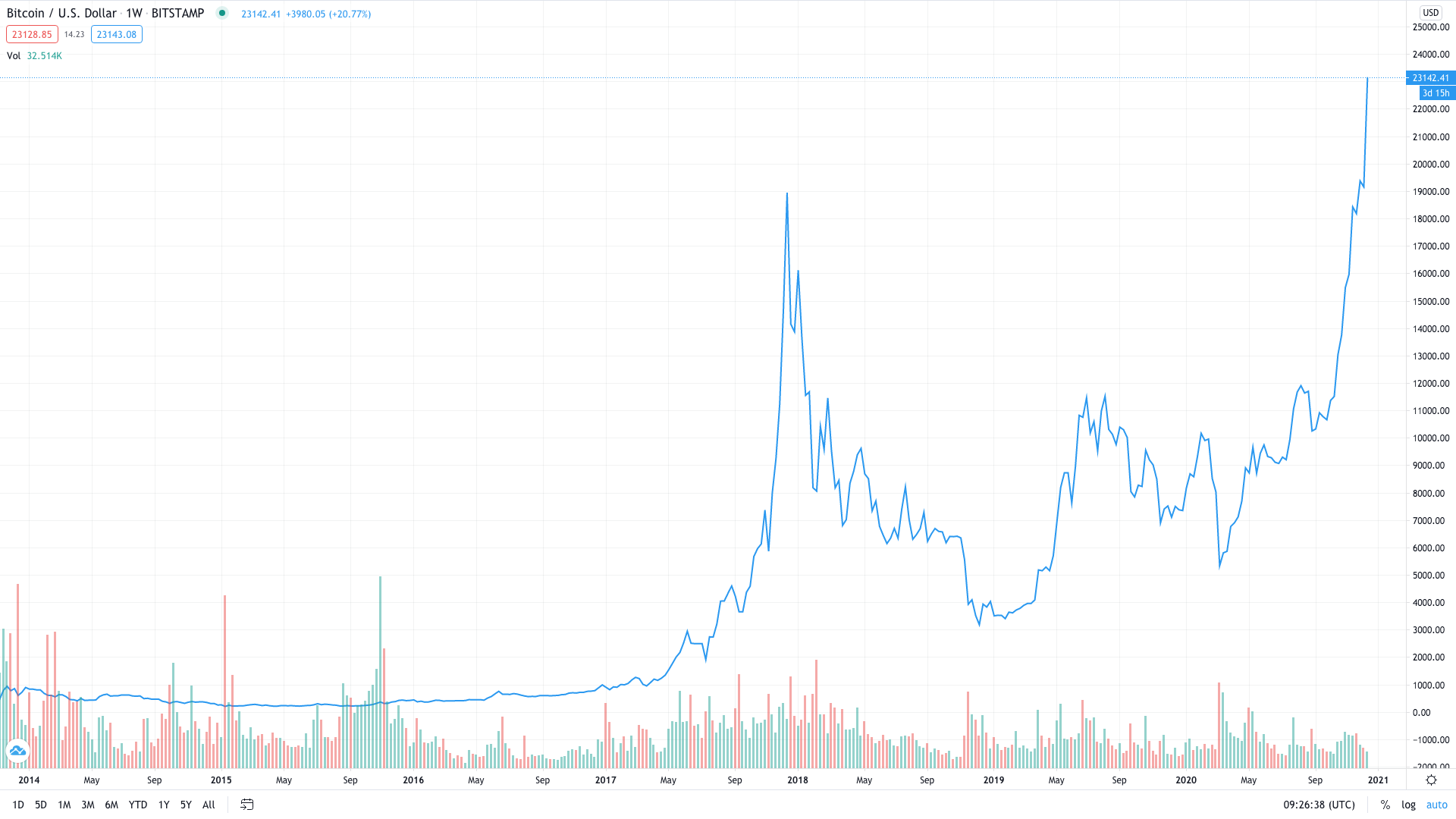 When Bitcoin reached a price of $19,000 at the start of December, speculation of when it would hit the $20,000 mark raged among cryptocurrency enthusiasts. That led to celebrations across the community when the price finally hit yesterday.
The news splash may have influenced the markets as retail investors look to make an entry into crypto.
In the time it took to write this feature, Bitcoin's price jumped $500. It's now at $22,734.43, up more than 15% since breaking the crucial $20,000 mark.
Disclosure: At the time of writing, the author of this feature owned ETH among a number of other cryptocurrencies.