Bitcoin, Tether Trades at 30% Discount on OKEx as Users Flee Exchange
Despite assurances from crypto exchange OKEx, users have begun to fear the worst.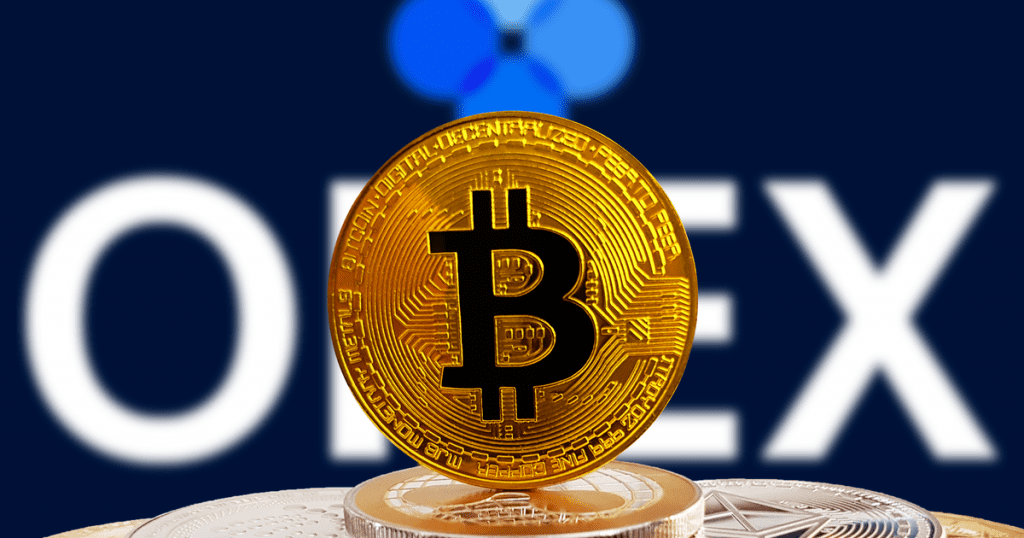 Key Takeaways
Cryptocurrency withdrawals on the Chinese-based OKEx exchange have been suspended for two weeks. 
Reportedly, the Chinese police ordered the suspension of withdrawals on the exchange after it brought its owner Xu MingXing into custody. 
Bitcoin and USDT are trading at a 30% discount on the exchange as customers lose trust in the platform. 
Live updates from OKEx on the situation of pending withdrawals reads: "funds remain safe and unaffected" despite nearly two weeks of suspended trading. The owner of the crypto exchange Xu MingXing continues to be held by the Chinese police.
OKEx Exchange Owner Under Police Investigation
The Shanxi police brought the owner of the Chinese cryptocurrency exchange, Xu MingXing, on Oct. 16.
Since then, withdrawals have been suspended on OKEx.
Though Xu's apprehension is allegedly unrelated to the exchange, the Chinese police have forced suspension of withdrawals to investigate the matter. If Xu is not released within two weeks, he will be arrested, according to Chinese law.
If not freed tomorrow, he will be formally arrested.
This could imply further delays in the resumption of withdrawals.
4. OKEx organized a rescue team to respond, but time is passing by day by day. If Star Xu is not released within the next two weeks, he must be arrested by the procuratorate, which means it is unlikely to be innocent and the problem becomes more troublesome.

— Wu Blockchain (@WuBlockchain) October 26, 2020
Long delays in withdrawals are never a good sign. Several instances from the past, including the Bitfinex hack in 2016 and QuadrigaCX incidence, were all preceded by similar delays.
Moreover, the current OKEx situation has another significant similarity with QuadrigaCX. Like Quadriga's CEO, Gerald Cotton, Xu MingXing is reportedly the sole owner of the exchange's private key.
OKEx has, however, denied these claims.
The Bitcoin balance on the exchange alone is above 205,000 BTC, worth $2.7 billion. The figure accounts for 1.1% of the total circulating supply of Bitcoin. OKEx is the largest futures platform with an unsettled volume of futures contracts worth $1.02 billion.
The only option for OKEx users is to sell their crypto using the exchange's P2P platform for CNY, INR, or VND.
As the delay continues, users are leaving the exchange en masse. Bitcoin and USDT are selling at a discount on OKEx at the equivalent of $10,000 and $0.75, respectively.
The hashrate on the OKEx mining pool also dropped significantly around the same time as its withdrawal suspension.
Even if the exchange or owner has nothing serious to worry about, the delays itself make customers anxious as the platform continues to lose credibility.