Bitcoin Trading Hits Ten-Month High, As Prices Inch Towards $4K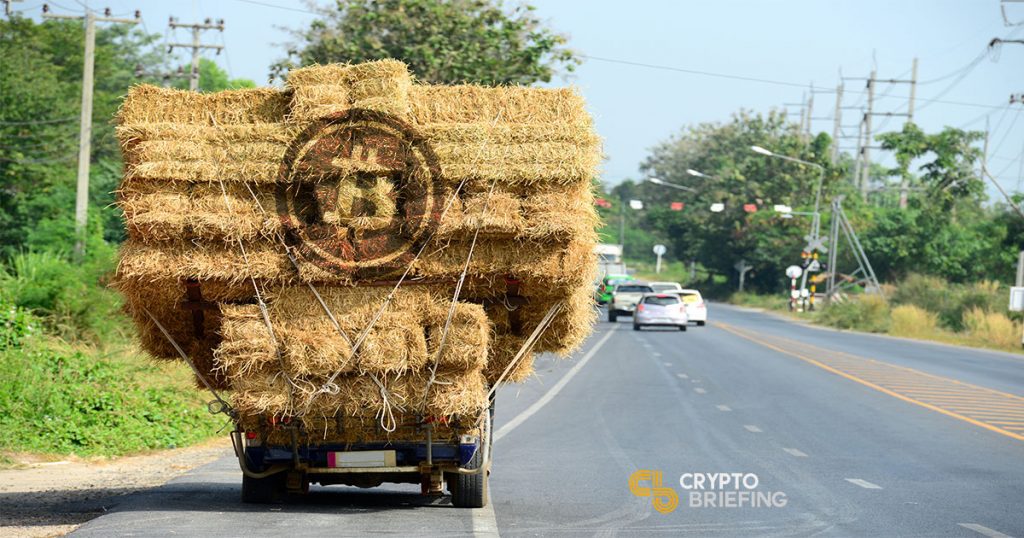 Bitcoin trading volumes are the highest they've been in months. The upswing in market prices, which pushed BTC to the border of $4,000, led to a flurry of transactions. Lower transaction fees, due to greater SegWit adoption, could drive volumes higher, possibly to record levels.
The BTC network processed more than $10.4bn in the past 24 hours. That's the highest it's been since April 2018, when volumes hit $11.9bn.
The price jump yesterday – which took Bitcoin from $3,600 to the $3,900 mark – is likely to be behind today's high volumes. There was a significant amount of movement from stable stores of value, including fiat currencies, into BTC, as Crypto Briefing reported yesterday.
Some of this volume will be traders taking advantage of rising prices as well as a few retail investors emboldened to buy, due to improved market sentiment. If the gain is largely due to speculation, the recent gains will likely be only temporary, followed by a drop as assets' prices stabilize and subsequently decline.
For example, trading activity in January 2018 slid from $23bn to $8bn at the end of the month. Bearish news over a South-Korean ICO ban and an upcoming Congressional hearing in February halved the Bitcoin price as speculators rapidly divested out of the asset. Bullish news which drove Ether (ETH) up 91% last April also led to a spike in the BTC price and volumes.
---
Will Bitcoin trading volume spike this time?
There's reason to believe that the present gain in volume is not just a temporary spike. Investor attitudes have changed markedly since April, and there is far less monetary value pouring into the market than before, due to an extended bear market and the decline in initial coin offerings.
More importantly, the increased network traffic has not made payments prohibitively expensive, unlike last year's bull market. Even with volumes at a 10-month high, a Bitcoin transaction today will cost roughly $0.28 to be mined in the next block. For comparison, on April 25th last year users would have had to pay $2.11. It was even higher on January 6th, when a transaction fee cost a whopping $20.87 and 24h volume stood at $23.4bn.
Transaction fees are paid to miners, and increase when there are more transactions waiting to be confirmed. This fee market helps even out activity and prevent log-jams on the network.
In December and early January, when Bitcoin interest was at an all-time high, activity reached record levels and confirmations could sometimes take weeks. A high block fee – like the $20 level mentioned above – helped the network cope with demand.
But this was all before the mass-adoption of SegWit – Segregated Witness – a software update which reduces transaction data, allowing more transactions to fit into a block. Since January 2018, the number of daily transactions that used SegWit increased from 15% to well over 40% earlier this month.
The adoption rate has since dropped to around 30%, but that still represents a doubling in the number of BTC transactions using SegWit.
The increased activity this week did lead to a rise in fees, but only from roughly $0.10 to 0.28 – a matter of cents rather than dollars. A long-term drop in fees could enable more transactions, and prevent the transaction volume from dropping as precipitously as it has done in previous price spikes.
If the trend continues, the Bitcoin trading volume could stay consistently above $10bn.
---
The author is invested in digital assets, including BTC and ETH which is mentioned in this article.