Low Bitcoin Volatility Suggests Intense Imminent Price Breakout
Bitcoin has been trading sideways for a while.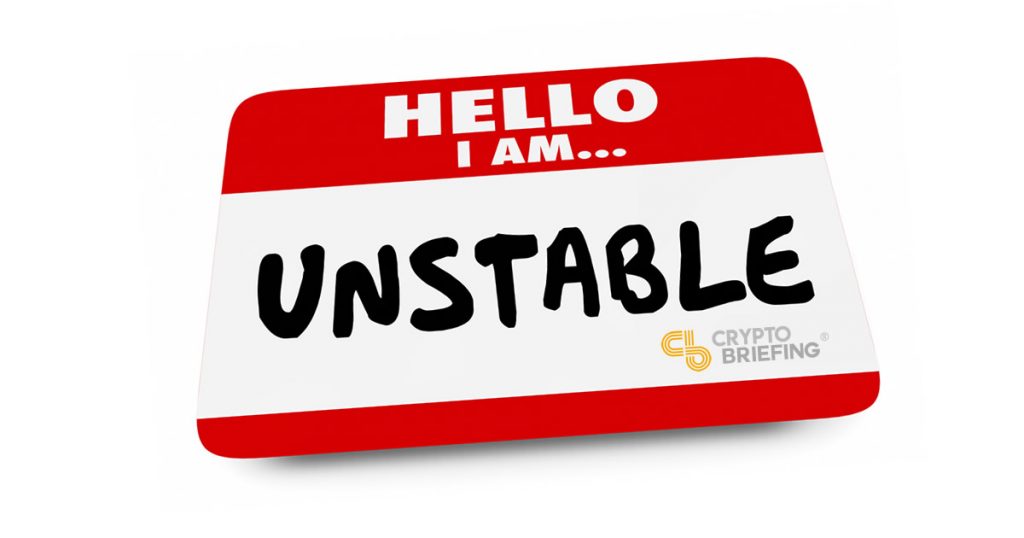 Bitcoin volatility is unusually low at the moment. Although some have suggested this signifies BTC is becoming a new store of value, established cyclical trends point to another breakout on the horizon.
Following a gradual downtrend since the middle of the summer, Bitcoin's volatility sunk to a four-month low earlier this week. The BTC price has moved within an increasingly tighter range around the $10,000 mark.
The decline in Bitcoin's volatility comes at the same time as similar decreases occur in other leading cryptocurrencies, excluding Ethereum Classic (ETC). "[T]he volatility of most major cryptoassets gradually declined throughout the last five weeks [August 1st – September 9th]," reads the August Volatility Report from prime dealer SFOX. "[W]e can see more clearly that most altcoin volatility was following BTC's volatility."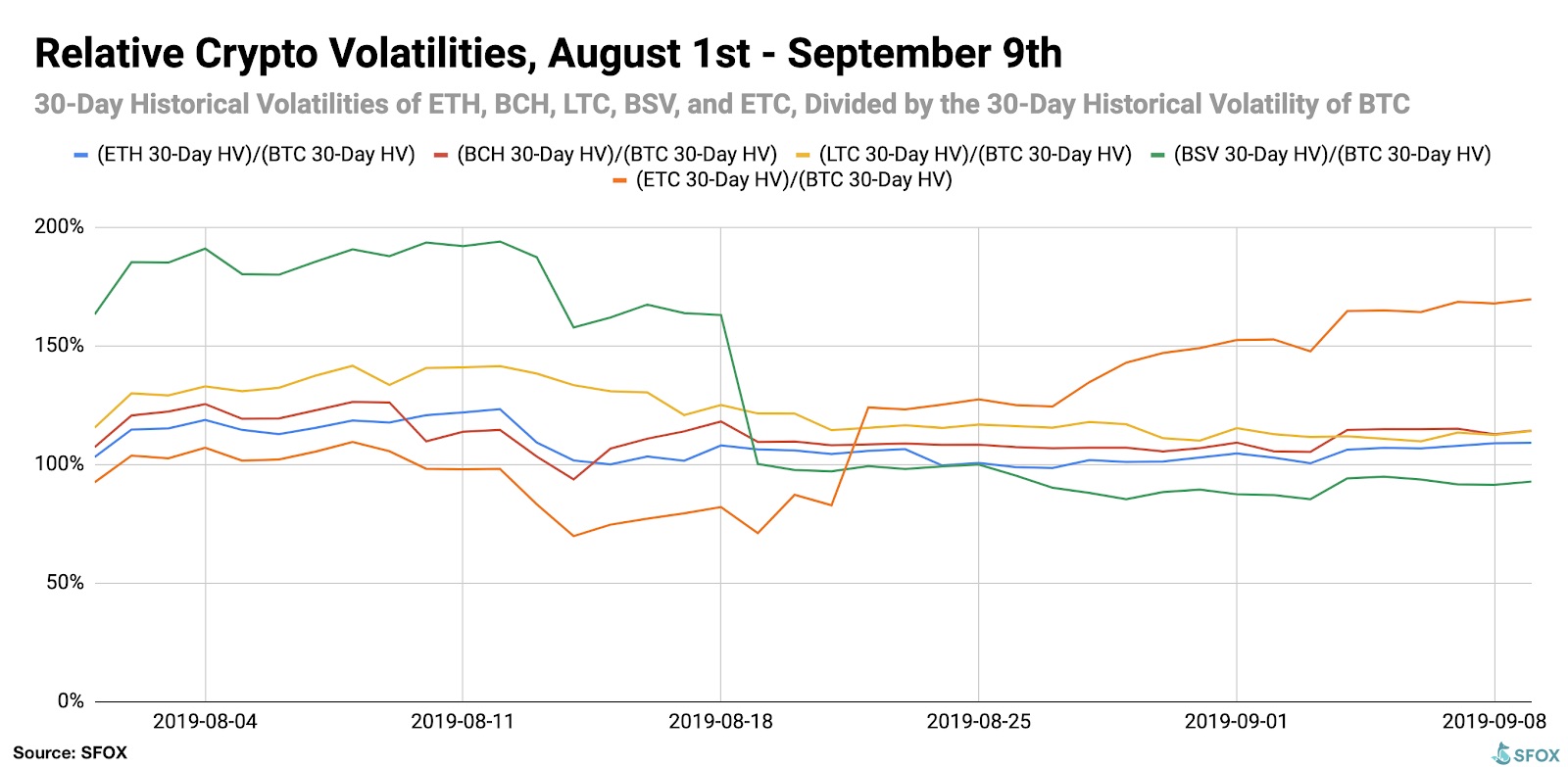 Bitcoin was a very volatile asset for most of the summer. Between April 1st and the end of June, BTC's value increased by more than 200% from around $4,000 to $13,000. Following a price correction, the asset has remained (minus a few short-lived outbreaks) relatively stable.
Bitcoin has held steady at around the $10,000 ever since the beginning of September. As the graph below highlights, its volatility has been gradually converging with that of the S&P 500 and even gold.
"Bitcoin's volatility is fast approaching the volatility levels of gold," explained Akbar Thobhani, SFOX CEO. Judging by its relationships to other asset classes, including the S&P 500, BTC remains relatively uncorrelated, making it "poised to become a unique asset class with diversification potential that neither investors nor gold traders could plausibly ignore."
"I believe that this is a harbinger of much-needed stability in crypto as the sector continues to mature," Thobhani added.
The SFOX report highlighted that Bitcoin's newfound stability might reflect investors' growing uncertainty about the future of the asset class in general.
Thobhani suggested that the upcoming launch of Bakkt and the withdrawal of VanEck's BTC ETF have given the market mixed messages. All against a backdrop of uncertainty as to how cryptocurrencies will behave in a global economic downturn, an event some investors are bracing themselves for.
---
Bitcoin Déjà Vu
But crypto has been here before. As Crypto Briefing has previously highlighted, Bitcoin tends to go through cycles with extended periods of relative price stability are disrupted by a short intense period of high volatility.
The Bitcoin crash back in November followed a month of very little price activity when BTC held at around $6,500; Bitcoin held itself at the $4,000 mark preceded the boom in early April.
In both situations, traders placed orders on both resistance and support lines. All it took was for the price to fall beneath these lines to trigger an automated chain of events that culminated in a breakout.
Bitcoin is still not mature enough as an asset for it to become a stable store of value. It is immature and prone to price volatility. One whale order, large enough and at the right time, could lead to another parabolic price curve.
Whether that'll be a breakup, or a breakdown, is still not certain.