Bitwise To Launch Bitcoin Shares on U.S. Brokerages
Shares of Bitwise's Bitcoin Fund will make a debut on U.S. brokerages in the future.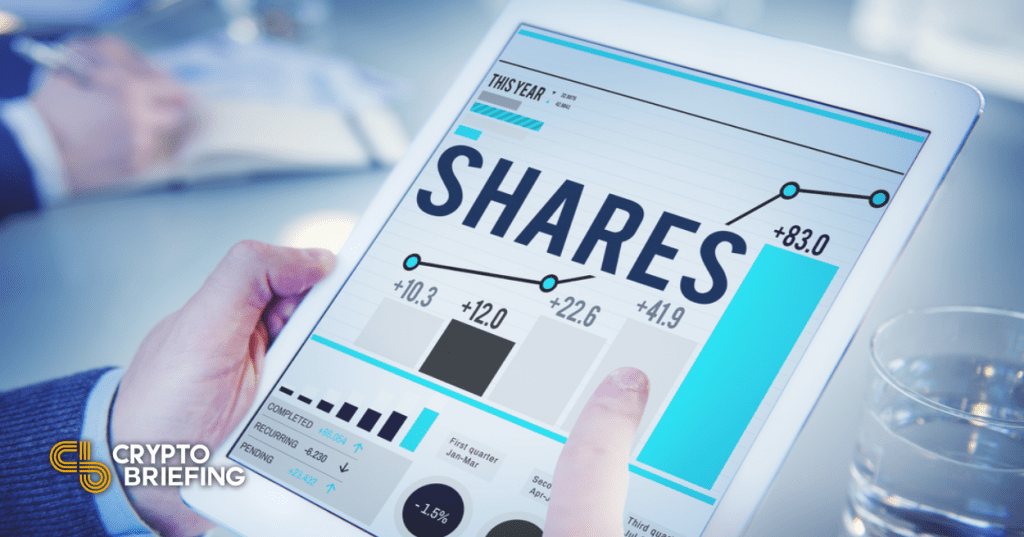 Key Takeaways
Bitwise Asset Management seeks to offer Bitcoin Fund shares to retail investors based in the U.S.
The company's regulated Bitcoin trust share will resemble an ETF.
The fund, if approved, would compete with Grayscale's GBTC shares and may crush its premium.
Bitwise Asset Management has initiated the process for listing shares of its Bitcoin Fund on OTCQX, the largest OTC market in the U.S.
Bitwise Lists Bitcoin Investment Instrument
American digital asset management firm Bitwise has formalized intent to begin trading shares of its Bitcoin Fund on the U.S. retail market. The trust fund has been in operation since December 2018. Until now, the investment was issued and redeemed at Bitwise only.
A listing on the top U.S. OTC market would potentially allow the asset to be traded on brokerages like Fidelity, Schwab, E*Trade, and TD Ameritrade. OTCQX is maintained by OTC Markets Group Inc., which is the operator of the largest OTC markets in the U.S. The group trades over 11,000 different securities.
Bitwise President Teddy Fusaro noted in a press release that the firm has been managing the fund since 2018, "offering investors a cost-effective, convenient, and secure means of gaining investment exposure to bitcoin." The firm is "excited to potentially see shares of the fund quoted on OTCQX," he concludes.

Bitwise's Other Offerings
Recently, Bitwise launched its Bitwise 10 Crypto Index on the OTC platform. The product quickly became one of the most active stocks on the U.S. OTC market.
The total assets under management (AUM) at Bitwise are worth $700 million. Unlike the Grayscale Bitcoin Trust (GBTC), Bitwise's Bitcoin Fund can be redeemed at the trust. Subscription and redemptions are accepted every Wednesday. The asset managers' custodial partner is Fidelity Digital Asset Services, LLC.
The approval for the trading of the fund on U.S. brokerages will introduce a major competitor for Grayscale. Grayscale's Bitcoin Trust shares have long traded at a premium, and an alternative share with an active redemption program could crush its premium. The last recorded premium for GBTC, according to yCharts, is 6.40%.
The Financial Industry Regulatory Authority (FINRA) and the SEC will oversee the listing of Bitwise's shares on OTC markets and brokerages.
Disclosure: The author held Bitcoin at the time of press.