Justin Sun of TRON Reimagined By Blockchain Cuties As Squirrel With Awesome Weave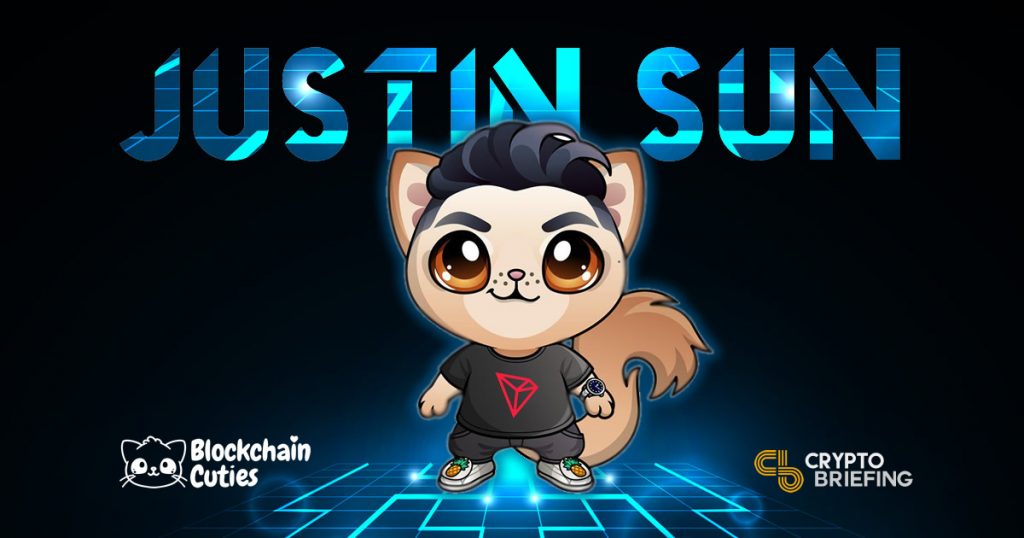 Move over CryptoKitties, Tron has something cuter. Crypto collectible game Blockchain Cuties has launched on TRON Arcade. It's the maiden full-featured game to make its debut on Tron's Arcade and in all fairness was inspired by Ethereum's CryptoKitties – though the Blockchain Cuties devs say their version is better.
Blockchain Cuties boasts 30,000 digital pets, each of which has its own unique gene set including color palettes and DNA combinations.
They're modeled after real-world celebrities, and players can breed their own unique cutie mutation, almost like creating a new cryptocurrency.
Blockchain Cuties is targeting the general public with its blockchain game and boasts 551 users on Ethereum compared to eight on Tron so far, according to DappRadar.
Among the features that set it apart from CryptoKitties are an in-game wallet and smart contracts with a module structure, which devs say will allow them to "constantly update blockchain functionality and continue improving the game."
And of course the tens of thousands of digital pets – and shocker, Justin Sun even has his own cutie: or should we say his hairstyle does? Perhaps he could trademark that Sun Weave.
According to the website, "This is Justin Sun's official Cutie in formal outfit. He's wearing a white shirt with black jeans and he means business. A watch on his left hand helps him to do everything in time and as promised, like achieving 1000k users on TRON network by the end of 2018."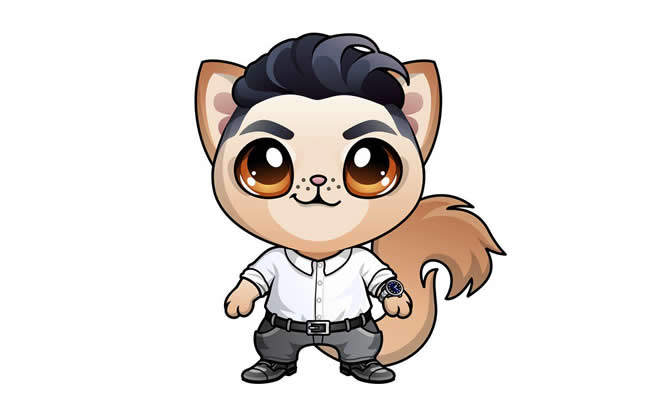 Considering that Blockchain Cuties is available on a trio of chains, game creator Vlad Tomko will "limit certain accessories, like weapons, headgear and necklaces, to specific chains."
---
Tron Reaches Yet Another Milestone
The number of accounts on TRON reached a milestone when it surpassed 1 million this week, according to the latest dApp update. The number of decentralized apps on Tron is on the rise and jumped 20 this week to 61, including the addition of two exchanges Trontrade and Joyso.
Tron also has dozens of apps in dApp review, including a game called "Tron Trump Wall" in which brick makers create bricks to build the elusive wall or sell them to Trump (speaking of trademarked hairstyles).
Tron has proven to be quite competitive not only for dApps but for developers, too. Just ask Ethereum Classic and the now-defunct ETCDEV, who lost a developer to Tron this month. Tomasz Zdybał was on the ETCDEV team from October 2017 through recently. Upon posting his credentials, saying that he was looking for a "job as a backend engineer," he has since popped up at Tron as a core developer where he is expecting "many challenging problems."
I'm really excited to join #TRON team as core developer!
Many challenging problems expected 🤯

— Tomasz Zdybał (@tzdybal) December 18, 2018
It's unclear how Tomasz connected with Tron, and we didn't hear back from him in time for publication. But the latest Tron weekly update suggests that the project is maturing because developers are beginning to approach Tron voluntarily rather than the other way around.
For his part, Tomasz received a warm welcome from none other than Sun himself, who tweeted: "Welcome on board. Looking forward to seeing more talented developers join us."
Sun weaves his public relations magic once more…
(Images courtesy Blockchain Cuties.)
The author is invested in digital assets, but none mentioned in this article.