Blockchain Law Society Launches in South Korea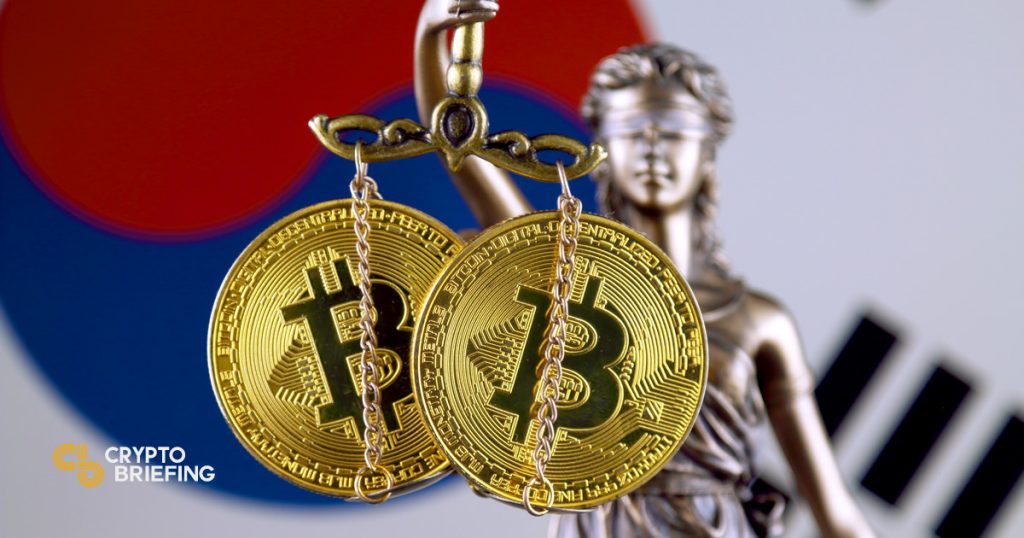 The Blockchain Law Society launches in South Korea on August 24th with a clear mandate to create a proper regulatory framework for the blockchain and associated cryptocurrencies.
A number of District Judges, lawyers and cryptocurrency experts have joined forces to form the working group that can help steer the blockchain regulations that are inevitable at some point.
Crypto Needs Rules and Regulations
The Wild West mentality of cryptocurrency's early days is falling by the wayside. Regulation and compliance are a part of growing up and will lift a lot of barriers in the long run. China, India and other major nations have simply banned cryptocurrency trading. That's not going to work, but we do need a set of rules that work before those countries will open the door to free trade.
South Korea has embraced the blockchain and is one of the world's biggest markets when it comes to bitcoin and Ether. Binance recently revealed its plans to expand into South Korea and the Korean Won is one of the top four fiat currencies traded for bitcoin. Right now, it's a relatively unregulated and murky market.
Could South Korea Go Cashless in 2020?
That's going to change with the entry of the world's largest cryptocurrency exchange and consolidation in the industry that has seen the biggest exchanges fall into the hands of the country's tech giants. South Korea even has an ambitious plan to create a completely cashless society by 2020. It sounds optimistic and if the country has any chance of realizing this dream, then the the legal structure needs serious work between now and then.
Hong Seong-Ki, head of the virtual currency response team for South Korea's Financial Services Commission has publicly called for legislation to boost consumer protection. He believes that greater protection will increase South Korean investment in cryptocurrency and blockchain technology, which could turn the Asian nation into a world leader.
Politicians Don't Make Good Crypto Keepers
The main issue is that the leading political parties can't seem to find middle ground. The blockchain and cryptocurrency is a complex subject, a lot of politicians simply don't know the facts and they aren't the right people to decide the legal framework.
An intermediary like the Blockchain Law Society could address the separate issues and concerns with both parties before coming up with a viable framework that satisfies both sides. That would be a serious step forward and a blueprint for other countries that are mired in government reticence and red tape.
South Korea also has the independent South Korea Blockchain Enterprise Promotion Association representing businesses, entrepreneurs and investors. We can expect to see more blockchain law societies and cryptocurrency legal advocates around the world.
Societies Are Springing Up
There is a already a Blockchain Law Society in the US, although the two aren't affiliated in any way. The US Blockchain Law Society focuses on putting investors and businesses in touch with competent lawyers who understand the complexities of the digital landscape and looks to be more commercial in nature.
The International Decentralized Association of Cryptocurrency and Blockchain (IDACB) is an international community that wants to nail down standardized regulations that will help its members do business. Singapore has ACCESS – The Singapore Cryptocurrency and Blockchain Industry Association and there are plenty more.
Of course, there are lots of societies that exist purely to collect fees from members, promising vague networking opportunities and a questionable seal of approval. But if these groups can help influence and implement badly-needed cryptocurrency and blockchain regulation, then they could open the floodgates and give cryptocurrency the legal legitimacy it needs to fulfil its real potential.
The author is not currently invested in digital currencies.