Boom Goes The Dynamite: Bitcoin Volatility Gives Investors Motion Sickness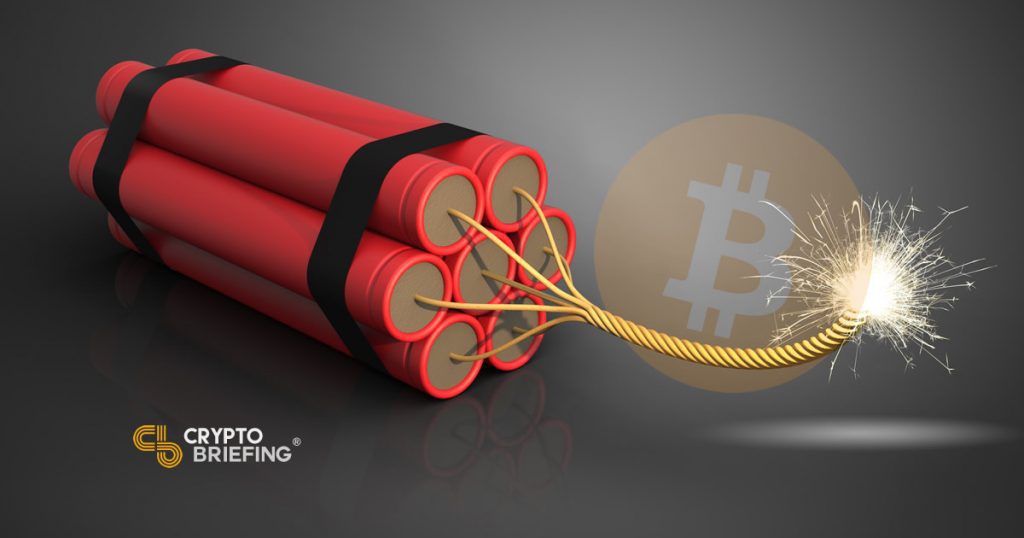 After exploring new 2019 heights earlier in the day, Bitcoin plunged again in a stomach-churning drop at around 6pm on Monday evening.
Erasing gains that had been accumulating throughout the day, BTC dropped $400.00 from a peak of almost $8,200 to under $7,800 in less than ten minutes.
Although the volume of trading was not as high as it was when Bitcoin marched north from just under $7,000 in the early hours of the morning, the selling pressure mounted quickly.
Throughout the day, investors celebrated good news followed by better news: from the commitment by Bakkt to start trialing Bitcoin futures, to an announcement that a new service, Spedn, would allow crypto users to pay for goods and services at thousands of new merchants.
However, volatility is a key aspect of Bitcoin's attraction to investors – and in the absence of bad news, the opportunity to take profits and reinvest later may have prompted the precipitous plunge.
At the time of writing, Bitcoin had fallen to less than $7,700 and was continuing to drop.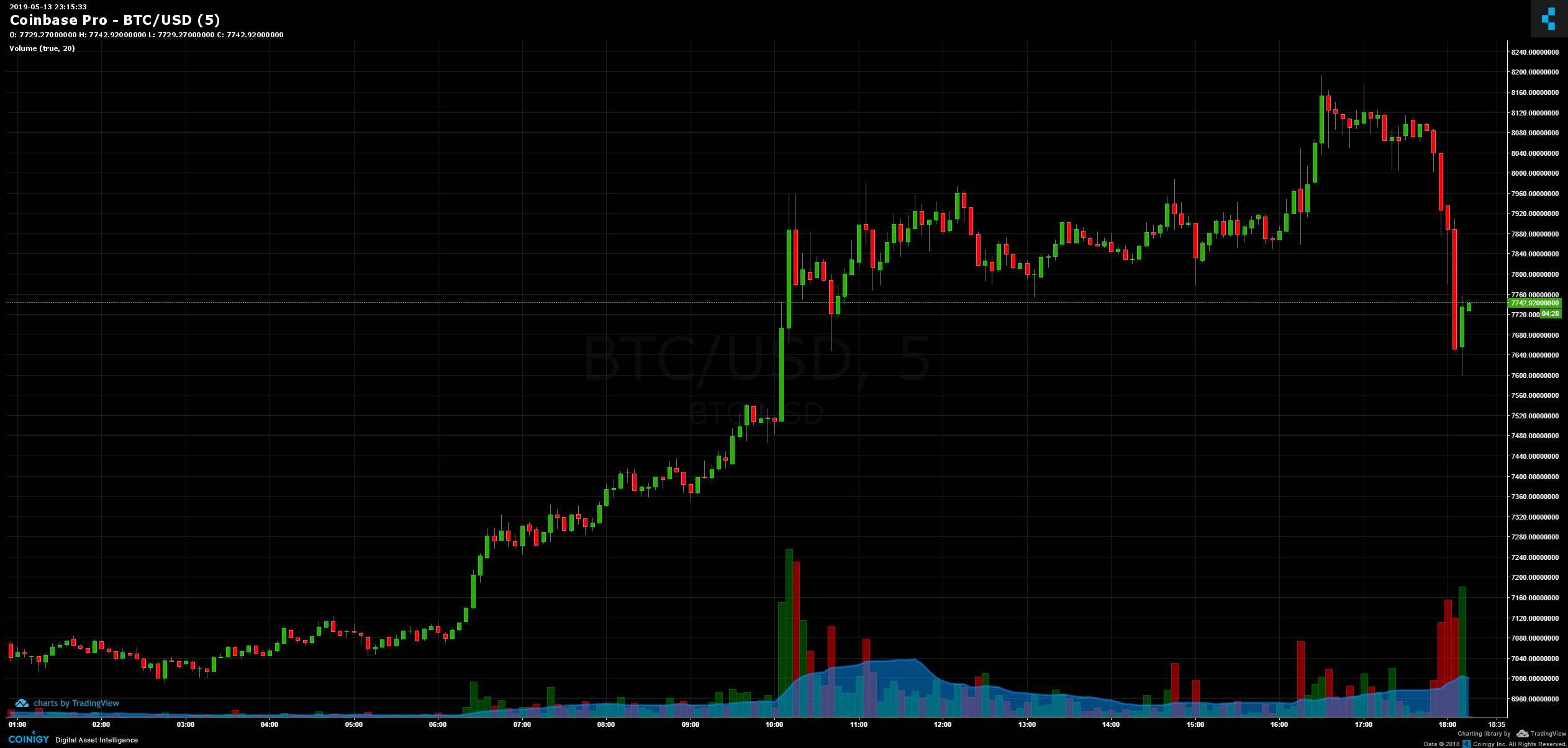 This post will be updated as the story develops.