Cardano Reaches Overbought Territory as Hype Around Shelley Peaks
One of the so-called "Ethereum killers," Cardano, made headlines recently, but the hype around its native token ADA may soon come to an end.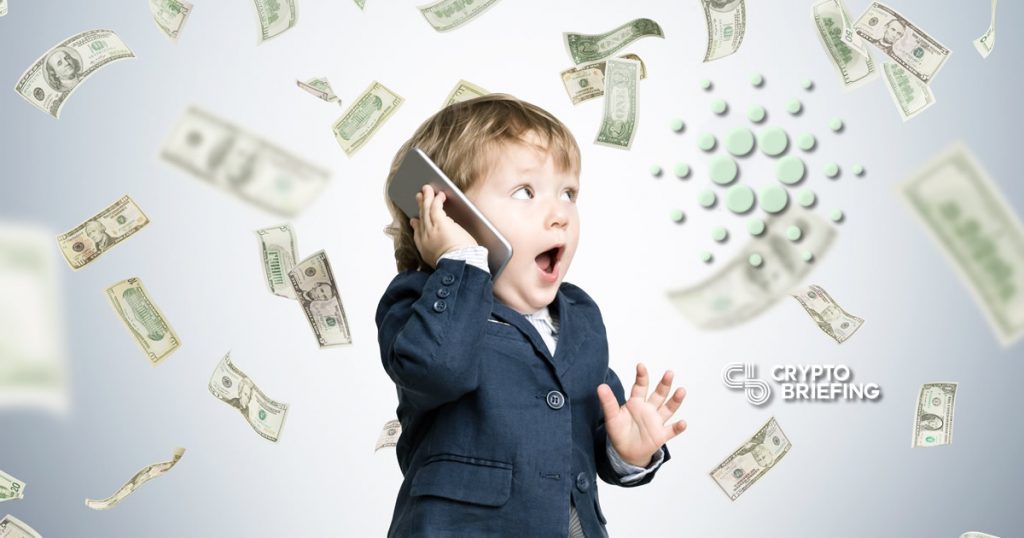 Key Takeaways
Cardano has seen its price surge over 86% in the past two weeks as speculation mounts around the upcoming network upgrade.
The hype around Shelley is so impressive that roughly 14,000 new addresses are joining the network on a daily basis.
However, different indexes suggest that ADA is poised to retrace before it advances further.
Investors are flocking to Cardano (ADA) as the protocol prepares to transition into a proof-of-stake consensus algorithm. Even though the network is expanding to levels not seen in three years, the uptrend is approaching overbought territory.
The Network Grows Exponentially
Cardano stole the crypto spotlight thanks to its token's impressive price action over the past two weeks. During this time, the so-called "Ethereum killer" surged over 86%.
As speculation mounts in preparation for the upcoming Shelley upgrade, ADA was able to reach a new yearly high of nearly $0.14.
Although IOHK has been criticized for its slow progress since Shelley's release was initially scheduled for the middle of 2018, the team has ramped up efforts to meet its next deadlines.
Data from Santiment reveals that the development activity on the network surged to new all-time highs and continues trending up.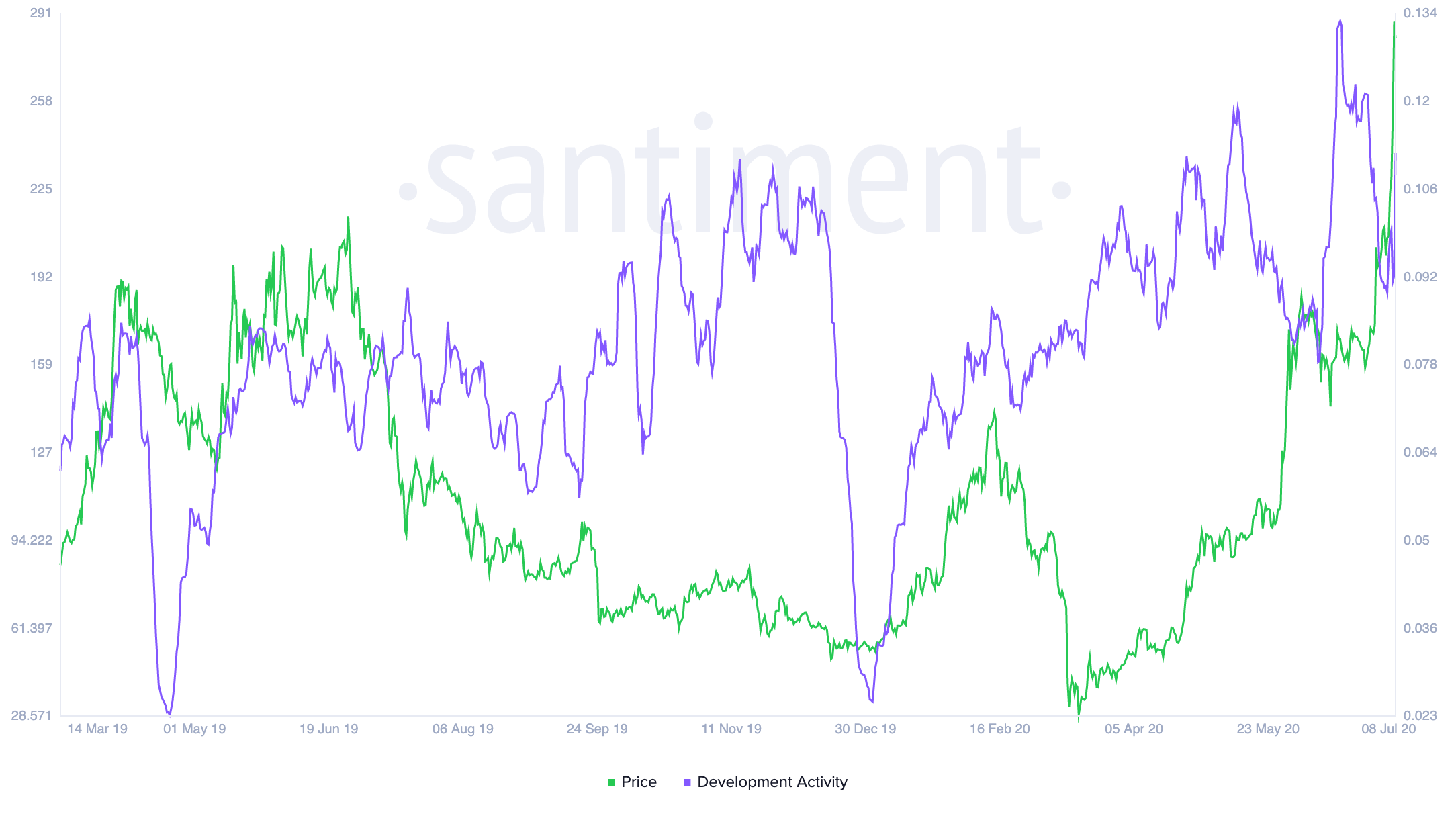 For this reason, the IOHK team seems to be regaining credibility in the crypto community, and more market participants are giving ADA their vote of confidence. This can be seen in the way the network has been growing since the beginning of the month.
Roughly 3,000 new addresses were joining the network daily before July kicked off. Now, the number of unique addresses has skyrocketed to levels not seen since December 2017.
More than 14,000 new daily addresses are currently being created, representing a nearly 500% jump in only ten days.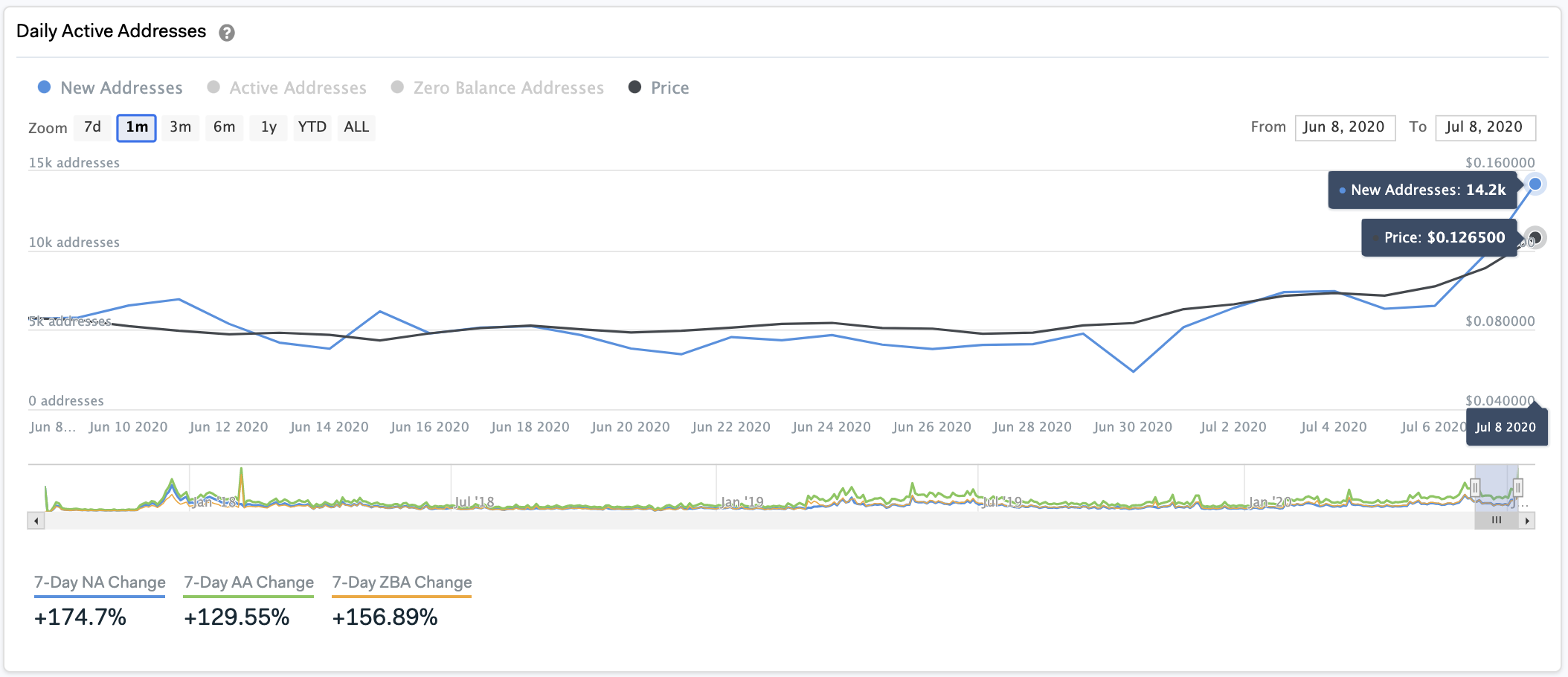 Brian Quinlivan, marketing and social media director at Santiment, believes that network growth is "one of the most accurate price foreshadowers." The increase in user adoption over time can help observers understand the health and well being of any given cryptocurrency.
"Generally, a rising network growth leads to a rising price of any project over time, in most cases. On the flip side, declining network growth for a long enough stretch can usually indicate a future slumping price with the lack of newly created addresses constantly in-flowing the coin or token," said Quinlivan.
Given the current rate at which Cardano's network is expanding, it is reasonable to assume that its price may have more room to go up. However, different metrics estimate that ADA is bound for a steep correction.
A Bearish Impulse on Cardano's Horizon
The Tom Demark (TD) Sequential indicator has proven to be essential in determining Cardano's local tops. This technical index has been able to forecast some of the most significant exhaustion points that ADA has reached this year.
In mid-February, for instance, when the smart contracts token peak at $0.072, the TD setup presented a sell signal in the form of a green nine candlestick. Following the bearish formation, Cardano entered a major downtrend that saw its price plunge over 75%.
The TD Sequential was also able to accurately determine that ADA was reaching overbought territory on Apr. 8, Apr. 30, and Jun. 4. After these sell signals were created, this altcoin dropped by nearly 16%, 22%, and 23%, respectively.
Now, this technical indicator is once again suggesting that Cardano is poised to retrace. Although the bearish formation has yet to be confirmed, the high levels of ADA-related mentions on social media add credence to the pessimistic outlook.
The smart contracts token recently made it to the top of Santiment's Emerging Trends due to the increasing chatter around ADA. This can be considered a highly concerning index for ADA's short-term price action.
Dino Ibisbegovic, head of content and SEO at Santiment, maintains that when the crowd is paying increased attention to an asset because of an ongoing pump, it is usually followed by a significant price correction.
"Within the next 12 days after a coin claims a top 3 position on our list of Emerging Trends, its price drops by an average of 8.2 percent. Based on our study, once the increased crowd attention subsides (which usually happens in a matter of hours/days), a short-term price correction – or consolidation – is often a likely outcome," said Ibisbegovic.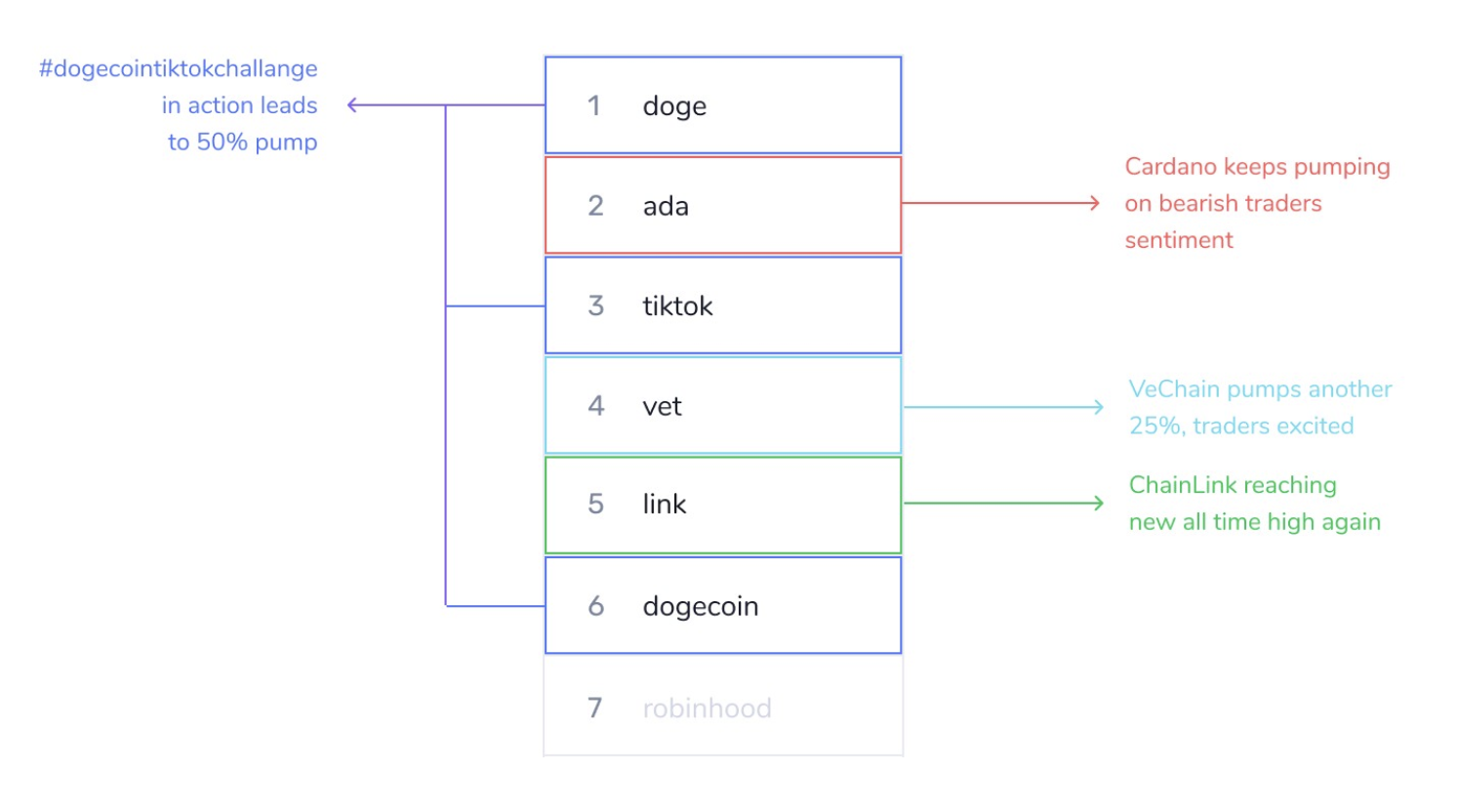 A spike in the selling pressure behind Cardano may see it pull back to the $0.11 support level. Here, IntoTheBlock's "In/Out of the Money Around Price" (IOMAP) model reveals that roughly 4,500 addresses had previously purchased nearly 430 million ADA.
Such a massive supply wall might have the ability to contain Cardano from further losses as holders within this price range will try to remain profitable.

On the flip side, the IOMAP cohorts suggest that for this altcoin to advance further, it must first break above the $0.126 resistance barrier. Considering that approximately 14,300 addresses bought nearly 3 billion ADA around this price level, the bulls could have a hard time moving past it.
With the Shelley hard fork just around the corner, investors must pay close attention to the bearish signals popping up.
Even though Cardano has gained significant bullish momentum, a correction may come before the uptrend resumes.
For more key market trends, subscribe to our YouTube channel and get weekly updates from our lead bitcoin analyst Nathan Batchelor.