Why Cardano Could Still Fail Despite Excitement Around Shelley
Although Cardano has made some big announcements over the past few days, critical upgrades to the network may still be too late for the network to catch competitors.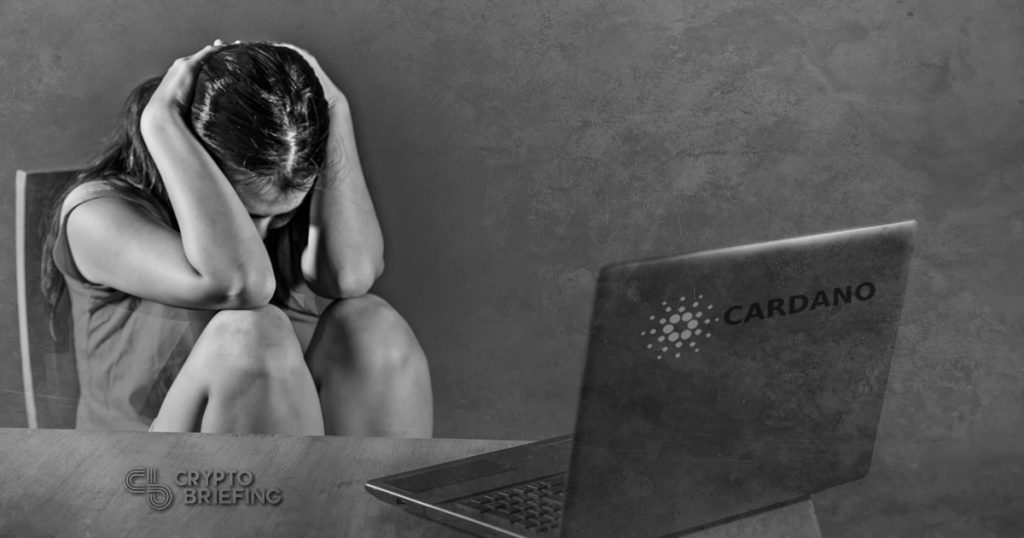 Key Takeaways
After multiple and lengthy delays, Cardano plans to deliver Shelley on July 29.
Shelley alone is not going to fix all of Cardano's issues.
The upcoming staking rewards are subpar compared to some DeFi lending, so it's not a sustainable advantage for Cardano in the long term.
Cardano's ecosystem is tiny compared to the competition, and its growth is hindered by the absence of smart-contracts.
Like its competitors, Cardano has been active with updates in 2020. However, they may not be enough to stop the project from falling behind. Hence, ADA holders may experience another disappointment once the hype dies off.
Layer 1 Platforms Are Waking Up
The IEO craze of 2019 brought exchanges into the crypto spotlight. The reputation of a particular exchange meant more than the technological features of projects it promoted. A Binance-hosted IEO, for instance, would perform merely due to the platform's clout.
In 2020, technology has recaptured headlines.
Layer 1 solutions represented by Ethereum and its "killers" are waking up. Ethereum 2.0 is looming, while projects like TRON are making notable progress on their base-layer solutions.
The blockchain space is still young and compared to traditional equities relatively small.
As a result, no platform has gained sufficient network effects to build a moat yet. But another battle between Layer 1 solutions is brewing. With a pipeline chock full of updates, Cardano is set to join the frontlines of the platform wars.⁠
The Cardano Approach
Cardano is frequently criticized for its slow progress. The team's primary point of defense is that they choose to build a platform that's reliable and secure from the start instead of "going fast and breaking things."
The platform's full decentralization phase, Shelley, adding more than a year to the Cardano roadmap. However, the team has been in touch with the community, assuring that the necessary work on it was being done. Now, the long wait is soon to be over.
From spring 2020, Cardano resumed updating its transition to Shelley. At the end of March, the team announced the Byron reboot, which brought crucial functionality to the network's nodes. The reboot was followed by the launch of Shelley Testnet in May, fueling even more optimism.
During July 2-3, Cardano conducted a virtual conference, where Charles Hoskinson reflected on the work done and the future of the network.
The most important takeaway: Shelly is scheduled to launch on July 29.
In Hoskinson's view, lengthy protocol development is justified by supercharged growth once all the features are tested and rolled out. In reality, Cardano still may run into roadblocks, even if the rollout is flawless.
We've Been There Before
Although Cardano is gaining momentum, this needs to be taken with caution. Shelley was announced long before 2020, and delays burned traders.
Shelley's release was initially scheduled for Q2-Q3, 2018. This makes up for almost a two-year delay if the team launches the upgrade in July 2020.
Unfulfilled expectations led to multiple instances of backlash from the community. The launch of staking in December 2019 helped to restore some trust, but doubts remain.
On a positive note, this time, Cardano now has stricter deadlines, which adds some extra credibility to the team's claims.
Still, the project's history of missing milestones calls for wariness about the speed of development after Shelley is launched.
Shelley Is not the Ultimate Solution
From a technological standpoint, Cardano lags behind the leading Layer 1 platforms like Ethereum, Tron, and EOS. The advent of Shelley won't create a technological edge; it won't even put Cardano on par with the competitors.
Shelley is merely a decentralized version of Cardano with delegation and staking. The smart contract functionality is reserved for Goguen, which at this time still does not have a release date.
It will be difficult for Cardano to find a compelling use case without smart contracts amid the DeFi frenzy of 2020, something Ripple suffers from as well.
Meanwhile, other Layer 1 platforms will capitalize on the current trend, leaving Cardano behind.
Nevertheless, yield farmers may still consider Cardano.
Although staking has been foreshadowed by DeFi lending, it still provides a worthy alternative to traditional fixed income instruments.
What's in It for Holders?
Shelley enables staking, making Cardano a proxy for earning passive income. Since December 2019, staking has been available on the Incentivized Testnet with roughly 1,000 stake pools competing for users' tokens.
At this point, staking is only available to users who had tokens in their possession before November 2019, when the snapshot for Shelley Incentivized Testnet (ITN) took place. The rewards are currently only available on the testnet and will be distributed and tradable when Shelley hits the mainnet.
ITN has over 13 billion test-ADA staked, which represents over 40% of the total supply. Keep in mind, the snapshot happened just once, and it didn't force users to keep their tokens to be eligible for rewards.
For example, if a user had 1,000 ADA at the time of the snapshot and sold them afterward, they would still be eligible for rewards on 1,000 ADA.
The way ITN is arranged makes it hard to evaluate the real demand for staking. Existing users may have liquidated their holdings, while new users cannot start staking.
According to Cardano's official rewards calculator, staking $1,000 in ADA would yield around a 10% annual return. However, different staking pools have different performance and fees, so this number may fluctuate substantially, as some users have reported.
A 10% annual return is close to the market average for blockchains with staking.
However, once staking rewards kick in, the returns may induce inflation if users sell these rewards on the market. If users stick to staking, it will create a potentially dangerous situation of a severe sell-off once some pool decides to cash out.
ADA volatility and the max potential drawdown don't instill optimism about long-term staking.
While volatility may be acceptable for some, yearly max drawdowns have been devastating. Fortunately, ADA can be unstaked relatively quickly, but it's still a suboptimal passive income solution compared to lending stablecoins.
Overall, while the advent of staking on Cardano looks exciting on the surface, it's less appealing after some scrutiny. It makes sense for risk-tolerant speculators but doesn't look very good for conservative investors.
Finally, ITN staking rewards may create substantial selling pressure once they are available on the mainnet at the beginning of August 2020.
The Deserted Chain
Cardano's on-chain activity is almost non-existent compared to its close competitors Ethereum and Tron. It has around 4,000 daily transactions, while each rival scores roughly 1 million. EOS is also a contender, but rampant spam transactions from bots make it hard to compare.
On the bright side, there has been an influx of users lately, who are likely coming in anticipation of staking.
Jumpstarting Cardano Activity With Money
The Cardano team is committed to spending at least $30 million on community and ecosystem development.
While this may help increase on-chain activity, some of Cardano's similar initiatives failed to get traction before. For example, the project's business development arm, EMURGO, launched an accelerator, dLab, in 2018. While some of dLab's portfolio projects are up and running off-chain, they bring little to Cardano itself as there is still no smart contract functionality.
Building on-chain infrastructure will require a vibrant community of developers, and Cardano largely locks people into using Haskell.
While formal programming languages aren't widespread in blockchain development, it's not without reason. Haskell isn't very popular overall. For example, only 3% of developers polled by JetBrains in 2019 used Haskell in the previous 12 months.
Betting on a language preference is questionable. For instance, IOST's bet was on JavaScript and Go—popular languages with thousands of developers—and wasn't able to grow its community like Ethereum, which is written in Solidity.
Cardano has a long way to go until its ecosystem becomes competitive. At the moment, it's growth is slowed mainly by the absence of smart contract capabilities. The upcoming Shelley update is unlikely to fix this.
Performance and Sustainability
ADA has enjoyed substantial growth, making almost 5x from its march lows; it even outperformed Ethereum.
But the big question is whether or not the price momentum is sustainable.
Overall, Cardano is a fundamentally solid project with a lot of work put into it. It deserves the community's appreciation and excitement. However, it has been too slow to deliver technological features and grow a community around them.
Speculative short-term staking may keep Cardano afloat in the short term. In the mid-to-long term, the project needs to accelerate its technological progress or risk losing everything to nimbler competitors.
Personal holdings disclosure: The author of this article holds Bitcoin and Ethereum.