Chainlink Experiences 6-hour Delay on ETH Price Feed
Band Protocol fans rallied around latest Chainlink pricing error. Of the projects powered by Chainlink, however, none have switched providers.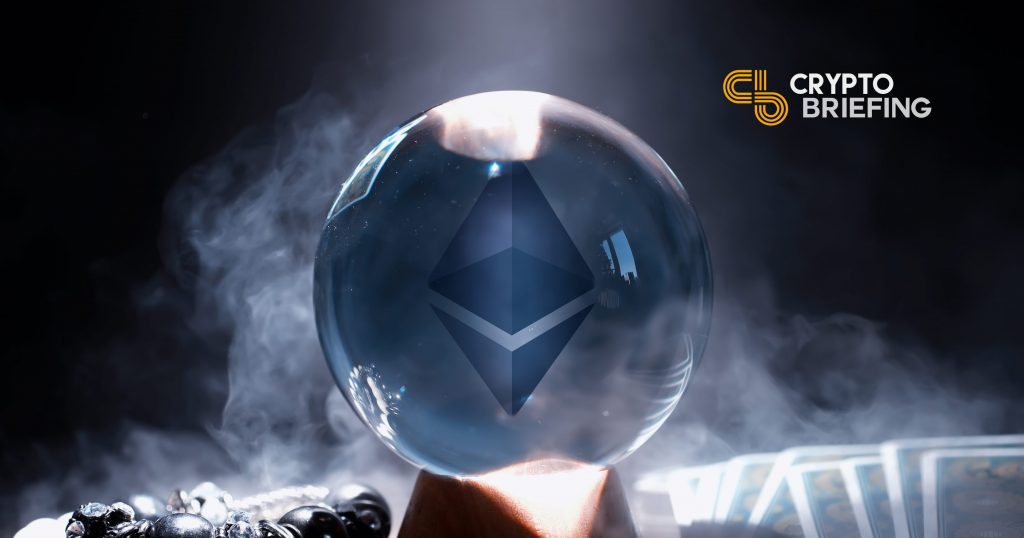 Chainlink, a decentralized oracle service for the Ethereum network, has experienced a six-hour delay on its price report feed last night. The oracle outage resulted in astronomical transaction fees and could have triggered a panic sell on LINK/USDT pairs.
Chainlink Price Oracle Stops Working
While the cryptocurrency market has been dealing with an unprecedented downturn in terms of prices, some services have been experiencing severe technical issues as well.
Reports have shown that Chainlink, a decentralized oracle service for the Ethereum network, has seen a delay in its price oracle.
A Chainlink price reference smart contract stopped updating the ETH/USD price for almost six hours. The outage happened on Mar. 12, and lasted from 8:48 AM UTC to 4:28 AM UTC, data from Chainlink feeds have shown.
ETH/USD aggregator smart contract on Chainlink, via Twitter
Twitter user BAND_Jedi pointed out that the outage pushed Ethereum gas prices up to 150-200 GWEI, which resulted in some transaction fees going as high as $25, or 0.17 ETH.
Gas prices and transaction fees on the Ethereum network at the time of the outage, via Twitter
Questioning Chainlink's Reliability
While Chainlink is yet to comment on the outage, many pointed out that the price feed failure made the entire DeFi network vulnerable.
Many DeFi projects such as Synthetix, Aave, and Set Protocol rely only on Chainlink for their reference data, which means that they could have been manipulated due to a lack of trusted data regarding ETH prices. Still, none of these projects have dropped Chainlink.
However, the outage could have also affected the larger market as well.
Namely, the oracle outage coincided with a massive flash crash in the LINK/USDT trading pair. The flash crash enabled one trader to buy 900,000 LINK tokens for around $90 dollars, as its price dropped to as low as $0.0001 per coin.
LINK flash crash on Mar. 12, via Twitter
The crash was monumental for LINK, which has been considered one of the best-performing assets in the past year. The coin was on its way to reach its all-time high of $5 when it took a heavy hit alongside the rest of the market earlier this week.
While LINK has since recovered and is trading at around $2.69 at press time, the huge red candle sent shockwaves through the market.
Many complained that Binance, the exchange where the trade took place, didn't take enough precautionary measures to stop these kinds of losses.
However, both Binance and its CEO, Changpeng Zhao, quickly responded to the issue, saying that the $0.0001 buy order was put on Jan. 16, 2019—the first-day Binance listed LINK on its platform. At the time, Zhao explained, there were no price band restrictions and the exchange has a policy of not canceling its users' orders.