China Offers State-Backed Blockchain Lessons: Will The Market Recovery Continue?
Should China be praised for its blockchain efforts?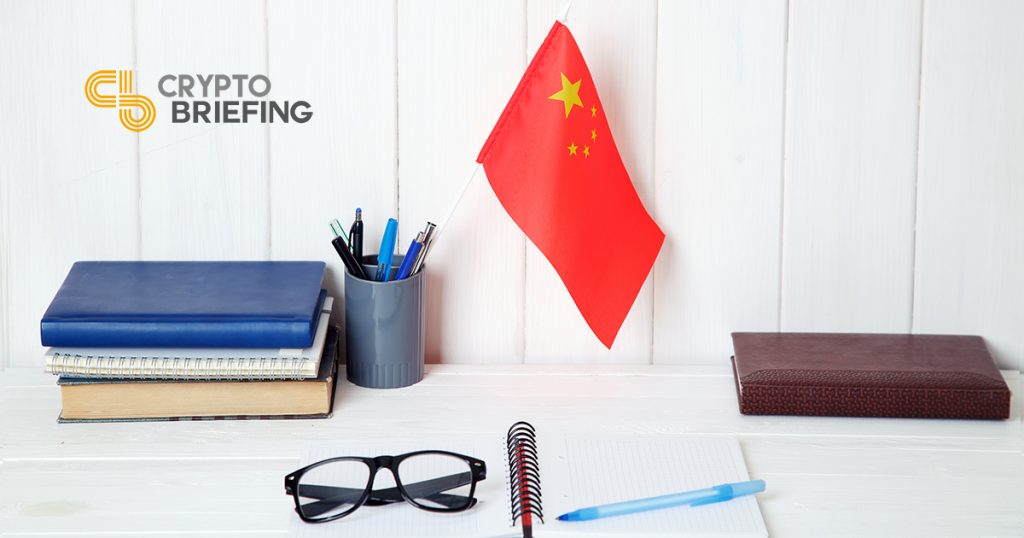 The cryptocurrency markets are continuing a diversification trend whereby most altcoins are seeing moderate increases, with several strong outliers. Bitcoin has grown by $200 dollars in a sudden move, continuing to establish a descending triangle pattern on lower time frames.
BNB has corrected with a +4% performance on the day, likely due to its release of fiat trading with the Russian Ruble. Huobi Token and Cosmos are up 5% while TRON and IOTA are both down 2%.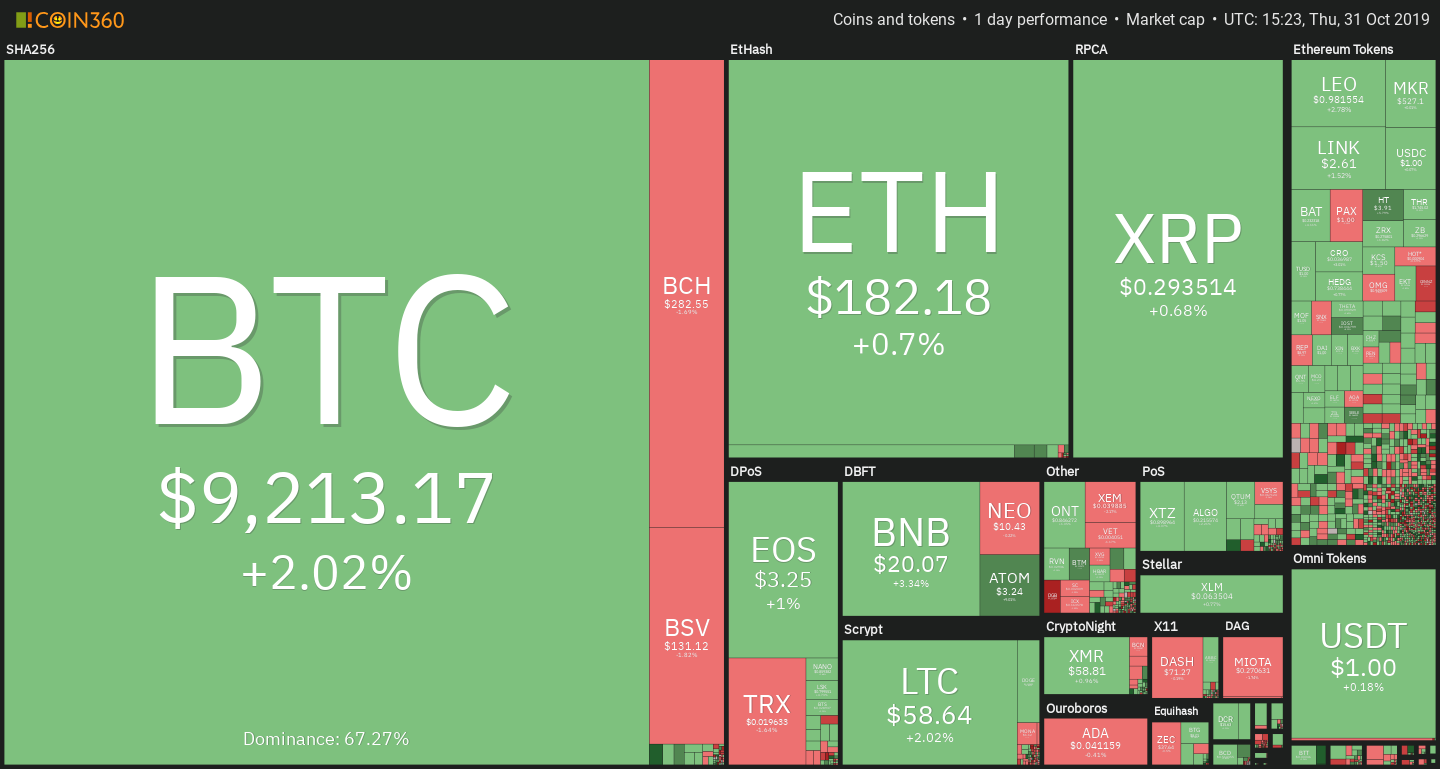 ---
China continues romance with blockchain
After last week's speech made by Chairman Xi Jinping endorsing blockchain technology, which has been interpreted as a major catalyst of the recent bullish phase, China has now officially began offering blockchain lessons for its citizens.
2/ China's most popular app, Xuexi Qiangguo (study for becoming powerful nation) now has a recommended course focusing entirely on blockchain, which contains Bitcoin & Ethereum lessons. The app released by CPC to help ppl learn about its political doctrines like Xi's thoughts. pic.twitter.com/nRdCntNRAA

— cnLedger (@cnLedger) October 28, 2019
As reported by cnLedger, China's most popular state-sponsored app is now offering courses to learn more about Bitcoin and Ethereum, a news that could have provided the short-term push we've seen today.
China's relationship with blockchain has been an important market driver, but it remains incosistent to say the least. While nobody has yet mentioned any kind of lift of the 2017 ICO and exchange ban, China seems to be actively pursuing the road of the state-backed digital currency.
George McDonaugh, Co-Founder of KR1, warns that China's intentions may be less than pure though. "I strongly suspect, DCEP [China's coin] will be the exact opposite of every feature of Bitcoin. It won't be public, transparent, permissionless, global or censorship-resistant."
It's interesting to note that Chairman Xi Jinping's statements never mentioned bitcoin, or any other cryptocurrency for that matter, focusing instead on the integration of blockchain in other industries.
"When put in context alongside China's upcoming social credit system, (…) it's beginning to look like this 'cryptocurrency' could be the final chapter in bringing about near-total state-led control of the world's most populated country," McDonaugh argues.
Even though the fate of Chinese citizens may not be so grim in the end, it would be foolish to assume that China has suddenly embraced the principles crypto stands for. What has been interpreted as good news may end up turning into an even more stringent environment for decentralized cryptocurrencies.