New China Blockchain Rules: The Articles Explained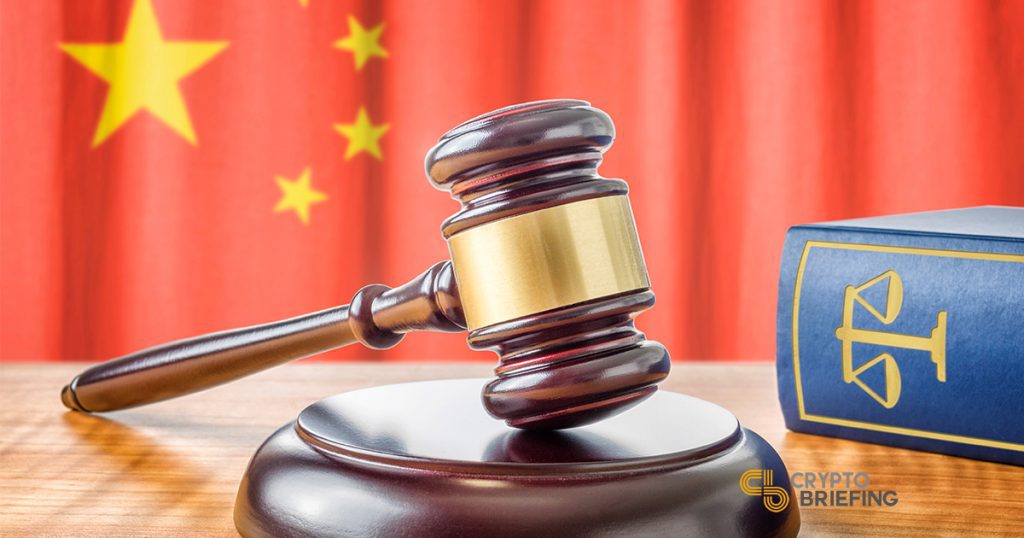 This week, the Cyberspace Administration of China (CAC) released draft regulations for blockchain firms that operate in the country of 1.4 billion people, and it's inviting public feedback until Nov. 2. The internet regulator on Oct. 19 proposed rules that, according to Article 1, will "safeguard national security and public interests … and promote the healthy and orderly development of blockchain technology."
A pessimistic interpretation of the CAC's draft regulations might suggest they are aimed at removing internet-based anonymity, censoring controversial views, requiring the collection of national ID card numbers, and subjecting blockchain providers and users to 24/7 monitoring.
But since China's leadership has vacillated on support for blockchain innovation, the real message is unclear.
Ironically, all this is done via distributed ledger technology (DLT) that has been applied elsewhere to protect privacy and free speech, as well as implement a decentralized framework to governance. (Although from India to the USA, regulators have been clear that the cryptocurrency world, at least, will be tamed.)
What Chinese officials didn't clarify is how operators can comply with the above requirements given that blockchain captures immutable records that are publicly viewable.
---
A Set Of Rules – Or Philosophical Intent?
According to the English version of CAC's draft, blockchain firms will undergo an annual review by the central government for compliance with laws and regulations, per Article 5.
Article 7 identified regulated sectors such as news, publishing, education, and healthcare, to name a few. When blockchain tech is used in these sectors, they'll be "subject to the examination and approval of the relevant competent authorities in accordance with laws."
Article 9 prohibits the use of services to engage in activities that "disrupt the social order." However, some critics claim that Beijing can be heavy-handed notion in its interpretation of social disruption, and that it can include suppressing valid concerns.
Article 10 requires authenticating the real-world identity of each user, or else the company can lose its ability to operate. Article 13 forces blockchain firms to "eliminate illegal information in time to prevent dissemination."
And according to Article 14, the "provider shall record the content and log information of … users. The recorded backup shall be kept for six months and shall be provided" to authorities when requested.
Article 15 says that blockchain firms must "consciously accept social supervision". When they introduce new applications, functions or services, firms must report these to the relevant Internet Information Office, per Article 16.
Subsequent articles detail the fines and penalties for violating these rules, including termination of services. Article 22 states that these rules will be applied retroactively to cover existing operators.
Taken together, these Articles codify a strong response to the emerging blockchain field – but whether this is an extension of the inter-Ministry "national standards" on which Crypto Briefing has previously reported is not currently clear.
Rong Chen, CEO and cofounder of Beijing-based Elastos, told Crypto Briefing that blockchain tech embraces privacy and data ownership. "Out of [data] breaches came innovative solutions and many beneficial outcomes — and an obvious need for blockchain technology," said Chen. "The evolving landscape has created a necessity for an environment where digital assets are owned, and distributed, directly from the owner rather than a third party, and has driven innovators to build ecosystems characterized by security, privacy, and data ownership."
Together with the news that a Chinese arbitration court has declared cryptocurrencies to be legally protected as property with "economic value", the news from Beijing and Shenzhen is, as is so often the case, a mixed bag.
China's regime under President Xi Jinping has often demonstrated an ambiguous attitude to blockchain technology – whether this latest missive is representative of a more focused attempt to determine how DLT is used in the world's largest country is, for now, unclear.
The author holds digital assets but none mentioned in this article.